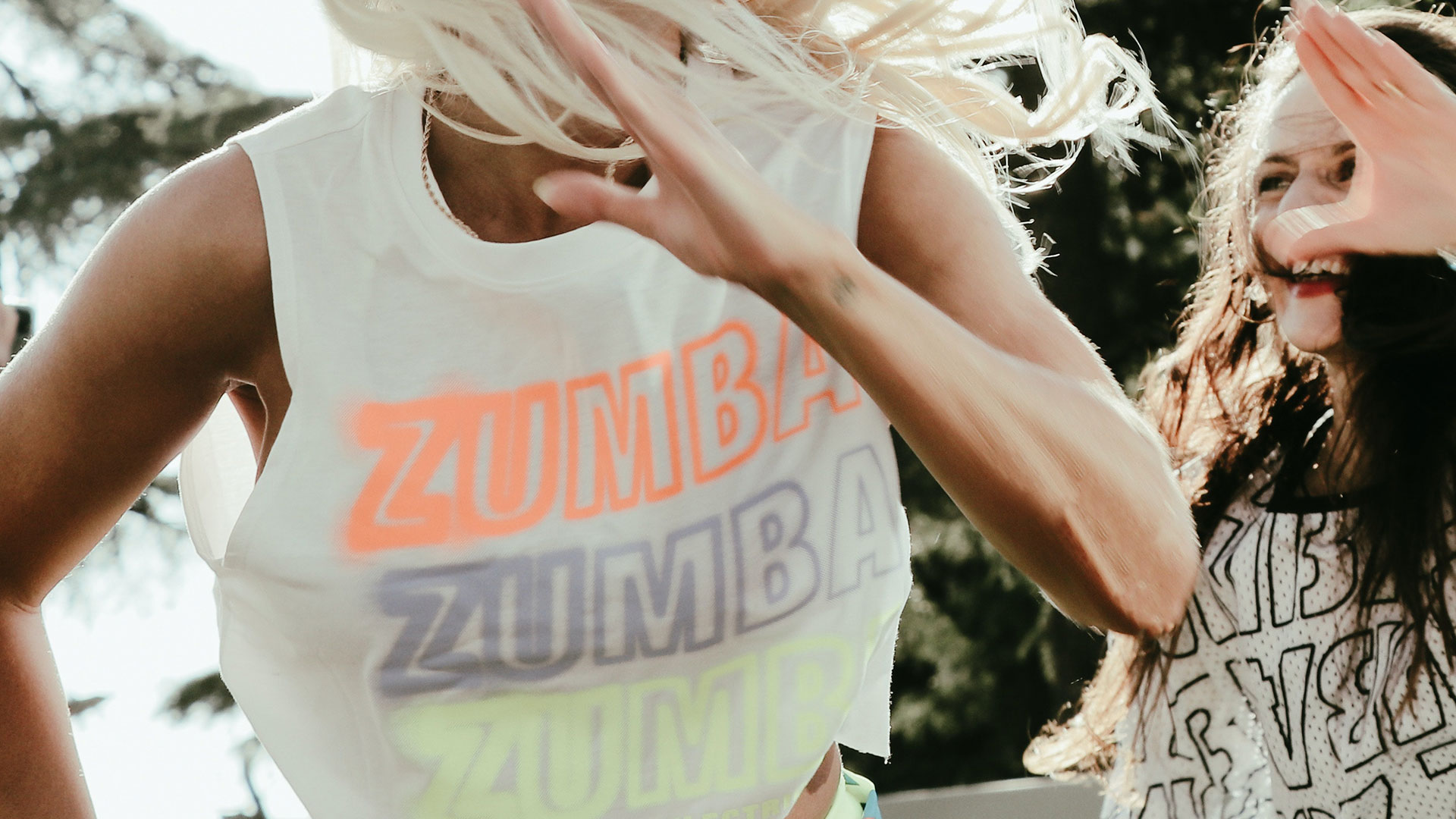 Are you passionate about dancing? Do you enjoy motivating others? And does the freedom of working for yourself appeal to you? Well, then you have probably considered becoming a dance instructor of some kind. Perhaps you'd enjoy the dazzling workout style that is inspired by a variety of Latin American dance techniques? We are, of course, talking about Zumba.
If you'd  consider (if you haven't already) becoming a dance instructor of some kind -why not teach one of the most in-demand dance classes out there? This Latin American dance is now a fan-favourite class across the world. We are of course talking about Zumba.
Zumba dancing is one of the most popular forms of dancing exercise today. In fact, about 15 million people take Zumba classes weekly. This high energy workout features high and low intensity intervals to improve fitness, enhance balance and enhance agility – and is perfect for anyone who is interested in turning their dance and fitness passions into a career.
As a Zumba instructor, your responsibility and duties include providing your class with fun, safe, high-energy workouts. You should be able to provide step-by-step classes for beginners as well as more advanced classes for experienced students. A great Zumba instructor has the ability  to help students reach their fitness goals effectively and safely in a fun and exciting environment. But it's not all smiles and steps – you will also have to educate yourself and your students how to work out with proper form in order to prevent injury – and you will also have to have a strong business plan to guide you on the path to zumba instructor success.
How to become a successful Zumba instructor
The route to  certifications is through a variety of Zumba academies or Zumba instructor networks. 
Do your research and find a legitimate academy or training facility that is able to teach you everything from basic steps to advanced technique. Another aspect to consider is gaining a CPR certification. Yournetwork can also likely assist in working  with local fitness centres to find the best Zumba instructor opportunities for you.
Once you have become certified it's time to learn the ins and outs of the fitness industry and put together a strong business plan to help you flourish in your chosen career path.
Building a career as a Zumba instructor
To build a successful career as a Zumba instructor you'll need to build your very own business plan. Your business plan needs to lay the foundation for your successful career and should scale with your business as it grows. Whether you plan on doing classes at different gyms or you choose to launch or rent your own studio, your business plan needs to highlight everything you want to achieve and help guide you on that path to success.
1. Write out your mission statement
Before you dive right into the details of your business and your projections, highlight the basic information about your business goals. This is where you will outline your objectives and core values that will set the tone and focus for the rest of your Zumba instructor career plans. In this section of your business plan, write out a clearly defined mission statement that explains why you want to take on this role. Think about what you will offer your students and community and explain how you will proudly deliver on your promises.
Now it's time to expand on your mission statement with the facts. In this section of your business plan you can dive into details about how you will contribute to the zumba and fitness industry on a local level and what sets you apart from your competitors. Expand on your professional experience and what makes you unique in your offering.
When planning your Zumba instructor career path and putting together your business plan, you'll also need to do some research. A good business plan should include a competitive analysis that is able to explain how your Zumba classes stack up against your competitors in the area. In order to do this successfully, you need to understand your target audience and be honest with yourself about any potential challenges – and how you can overcome them. It is important that you consider a creative selling point for your Zumba class.
In this section of your business plan you will decide what products and services you want to offer your clients.. Do you want to do in-person classes or online classes – or would you like to offer both? Do you want to work from home, in a gym or start your own studio?
Outline the different types of classes you plan to offer and how long each class will be and how you plan to divide them by level of experience. Provide information about the unique aspects of your classes and explain how your studio or classes stand out from the rest.
3. Management and organisation
You need to consider the best course of action when it comes to running your Zumba business. This means that you need to take bookings, classes, payments and scheduling into account. The good news is that we live in the digital age and you don't have to do anything manually anymore. This means your time can be spent actively growing your business as opposed to running repetitive day to day tasks behind the scenes.
Gymcatch offers a complete and cost-effective  Zumba studio software platform that allows clients to browse, book and pay for classes in a single location. This platform also allows you to upload, manage and update your schedule anywhere and at any time. By investing in a Zumba class management tool no matter the size of your business, everything you need to run a successful business will be at your fingertips. 
Gymcatch also believes that great Zumba class management software shouldn't break the bank and the platform offers a free monthto get you on your feet. Post the free month, you'll also only be billed on a rolling, monthly basis. Gymcatch also doesn't increase costs with usage and sticks to a simple price plan where you are billed for the base plan and then only the features that you choose to suit your needs. This means the platform is able to grow as your business grows – saving you time and money on the path to Zumba instructor success.
4. Workout your financial projections
In this part of your business plan you need to lay out your Zumba class costs and revenues. You need to lay out whether you have the money to start things up or if you require investment or a loan. Be very clear about how you plan to launch your business. Know what costs will be involved and consider any studio expenses, software or salaries.
You need to also explain how you will be charging your students. Don't leave anything out when it comes to this section – it's important to be realistic and understand what you can expect on a monthly, quarterly and yearly basis. 
Remember that this section – like the rest of the business plan – will change as you grow and learn. Nothing is set in stone.
While it may feel overwhelming, any fitness or dance studio owner or instructor knows that a strong business plan and the right management tools are vital for success. Creating this step-by-step can put you on a path to success.
Management technology and booking software can play an important role in the running of any modern business. An easy-to-use, scalable and cost-effective booking management software system is vital for any fitness instructor and Gymcatch offers the ideal solution. 
Get started with Gymcatch today.