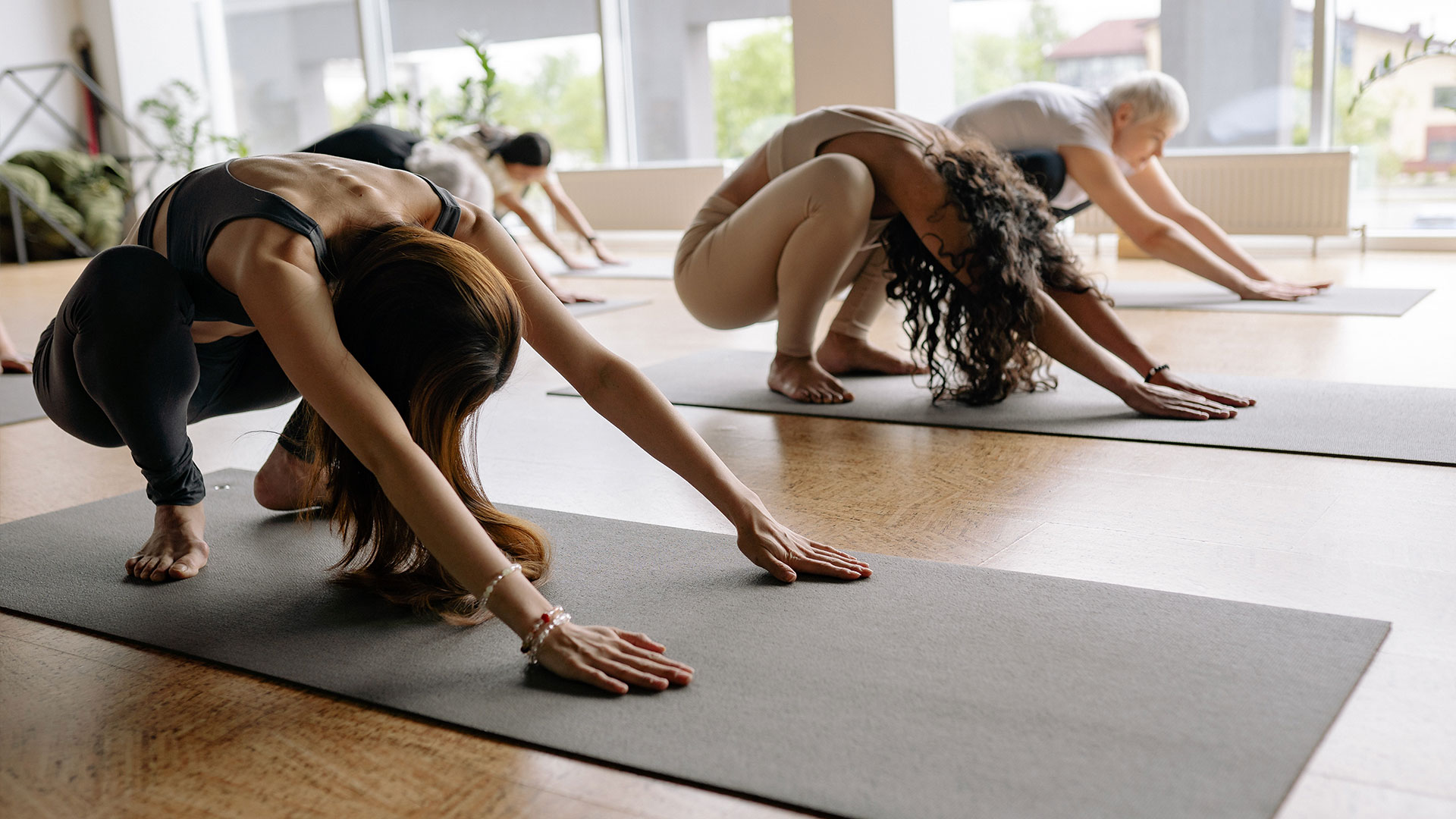 Are you passionate about yoga? Do you enjoy inspiring others? Does the freedom of managing your own business appeal to you? If you answered yes to all of the above, you have probably considered becoming a yoga instructor and taking your enthusiasm for body and mind to the next level (and if you haven't, maybe you should). 
A yoga instructor's role is to guide students through the practice of yoga, teaching them the correct form and directing them through a variety of poses. As a yoga instructor, you may also offer your students additional guidance in areas like meditation, yoga philosophy and deep breathing techniques. You can also choose to teach group classes, one-on-one training sessions or workshops. Whatever path you choose, there are a variety of requirements you need to consider.  A few common job requirements include:
Completing a training course with a registered yoga school

Becoming a registered yoga instructor

Obtaining a CPR certification

Understanding of various yoga techniques such as mindful meditation skills
However, having the above skills doesn't necessarily mean you can simply start a yoga instructor practice. You need to put together a plan of action that directs you on the path to success.
In this plan you need to define your goals, understand your target clients and create a streamlined business that delivers a return on your investment.
Business plan to become a yoga instructor
Business plans are like road maps. It's possible to travel without one, but the chances of getting lost along the way significantly increase. 
Anyone who wants to start a business, no matter what type of industry, should always put together their very own road map or business plan. Taking the time to create a  comprehensive yoga instructor business plan will help make your dreams a reality.
In this article, we take a look at how to put together the ultimate yoga instructor business plan to give you the best possible chance of success.
1. Start with an executive summary
This part of your business plan sums up your mission and vision and explains your unique selling proposition or what makes your yoga instructor services different from the competition. 
Your mission statement should consist of a few sentences on why you have decided to become a yoga instructor, what your yoga service offers, who your clientele are and how you are able to help them. Your unique selling proposition outlines what makes your service different – and how you can help your clients. This doesn't have to be something groundbreaking. It can highlight your personal journey and what you can offer those who seek motivation and encouragement in their fitness journey.
2. Put together a market and customer analysis
This is where some strategy and numbers come into play. It's important to consider these early in your business plan as they inform much of your wider strategy. Your market analysts should include an industry description that covers trends and growth rates, analyses your competitors and emphasises how you can stand out in a competitive market. You also need to research what your clients and target market are looking for in a yoga instructor or yoga studio – this can help you identify your specific niche and mould your business plan to a greater degree. 
This may seem overwhelming, but it doesn't have to be. Google is your best friend when it comes to discovering market trends. You can also speak to other yoga enthusiasts and get their insight into what they believe the industry is missing – helping you further identify a gap you may be able to fill.
3. Identify your specific yoga services and products
This is the fun part! There are many different kinds of yoga instructors and yoga studios e. Some yoga teachers will cater their classes to specific groups or specific yoga practices while others prefer private one-on-one classes. You may also choose to offer your yoga services to a specific group, for example, some yoga instructors work with professional athletes and may offer a service directly aimed to improve athletic ability. 
Write a full description of what you want to offer your students, what kinds of yoga practices you will provide, your classes and of course, your prices per class.
4. Put together a SWOT analysis
SWOT stands for strengths, weaknesses, opportunities and threats. By putting together a SWOT analysis before building your brand, you will be able to foresee any potential issues, strategise mitigations plans and brainstorm success. With a clear SWOT analysis, you are able to build on what you do well, address what it is you may be lacking, seize opportunities and minimise risk. 
5. Sales and marketing plan
You don't have to become a social media influencer to have a successful yoga instructor business. But you will need to focus on a marketing and sales strategy in order to promote your business and attract your target customers. =
Your marketing strategy will get you to your target audience and pique their interest while your sales strategy should be about converting your audience into customers. The Gymcatch booking system gives you your own digital presence across web, iOS and Android, and can connect directly to your social media and embed into a website (important parts of any marketing strategy),converting leads into clients by allowing them to sign up for a class directly through your social media or website. Streamlined conversion at its finest!
6. Technology, management and organisation
Now it's time to outline your technology and put together a strategy to streamline all your processes. Having the skill to be a great yoga instructor is one thing – having the ability to successfully manage a growing yoga instructor career is another. Managing a business can quickly become overwhelming when you consider scheduling, classes, invoicing, payments and class bookings. We live in the digital age and because of this, you don't have to stress about the repetitive tasks of running a business. 
Gymcatch is a booking system and yoga management software that offers scheduling for yoga classes and appointments. Whether you plan on being an independent instructor or putting together a chain of studios, Gymcatch has all the tools you need from a yoga booking system at a low fixed price.
Gymcatch allows you to conveniently and cost effectively professionally manage your schedule, bookings, payments and customers with our yoga booking system designed to make life easy for you and your clients. Our courses, or blocks, feature is specifically designed for the yoga sector, enabling block booking, swaps and more. Whatever your business model, Gymcatch has a payment and booking structure to suit your needs.
Sign up for a yoga booking system today
Interested in launching your career as a yoga instructor?
Launching your own yoga studio?
Or simply want to optimise your current yoga business?
Gymcatch is the complete software management solution for your yoga business providing a powerful, easy-to-use, booking software that you can customise to your brand. We work with thousands of 1-2-1 coaches, trainers, instructors, gyms and studios to save them time, money and increase revenue
Get started with Gymcatch today!