Yoga booking software for instructors and studios
Yoga booking scheduling software at unbeatable value.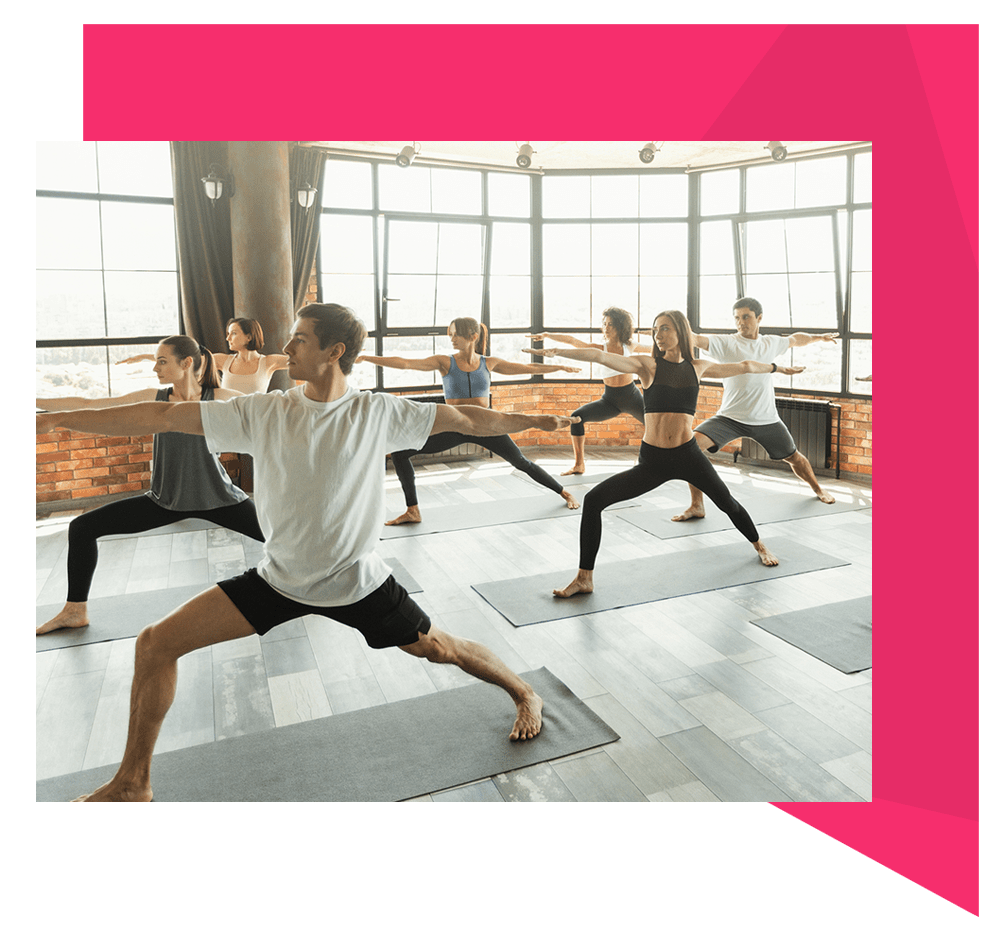 Yoga software for teachers of all experience
Gymcatch is a booking system for yoga classes and 1-2-1 appointments, suitable for instructors of all experience delivering at single, multi, or online locations. Our yoga software for teachers caters for both individuals and studios.
Gymcatch allows you to conveniently and professionally manage your schedule, bookings, payments and customers with our yoga booking system designed to make life easy for you and your clients. Our courses, or blocks, feature is specifically designed for the yoga sector, enabling block booking, swaps and more. Whatever your business model, we'll have a payment and booking structure to suit your needs.
More on features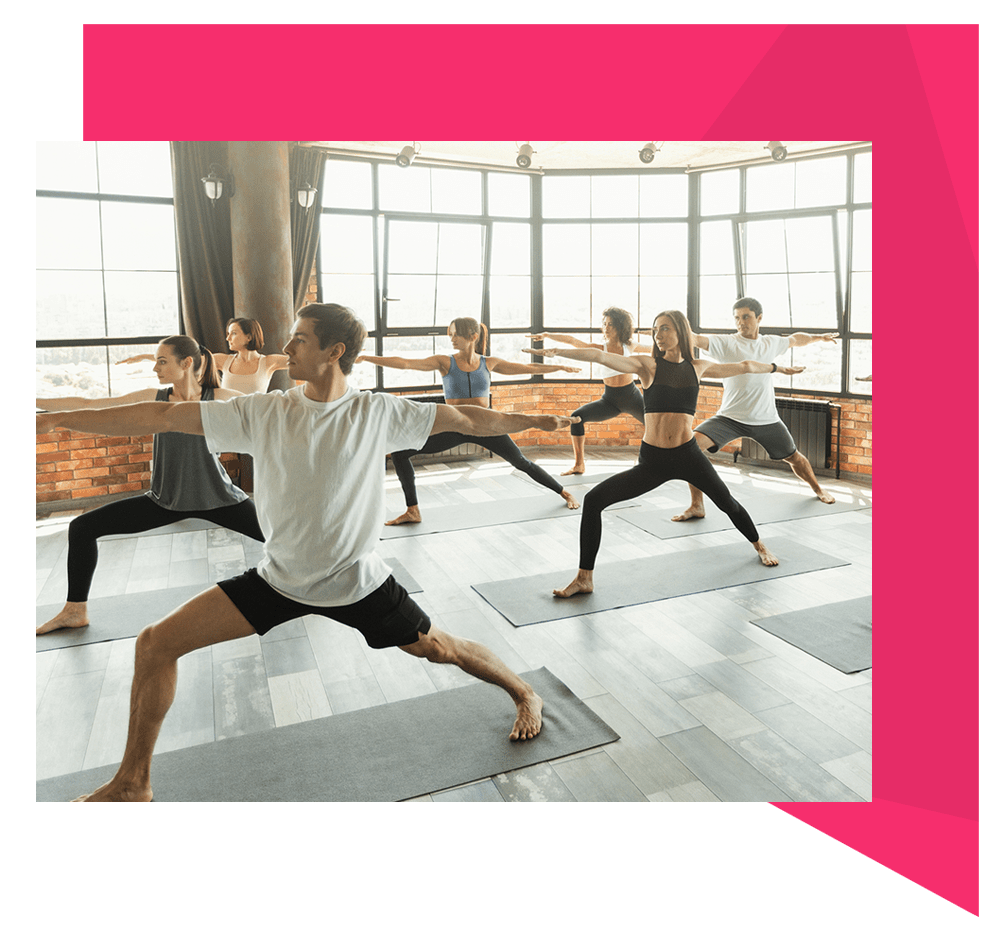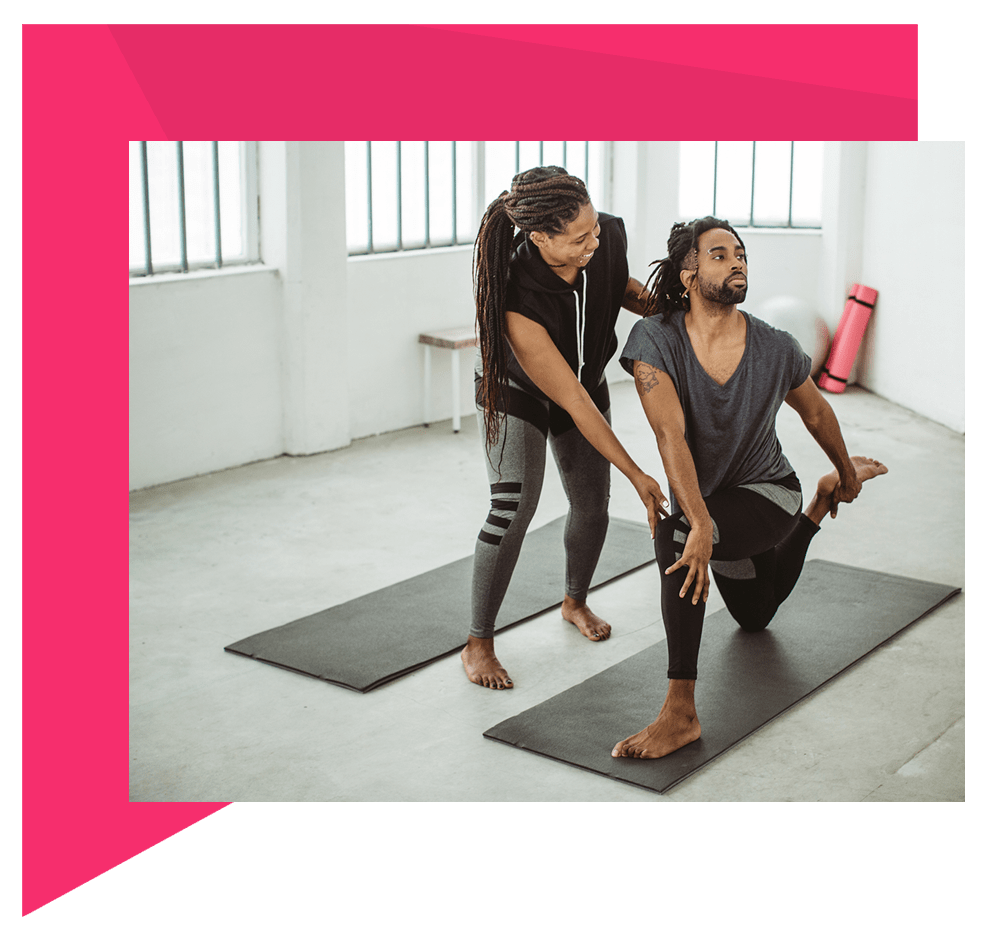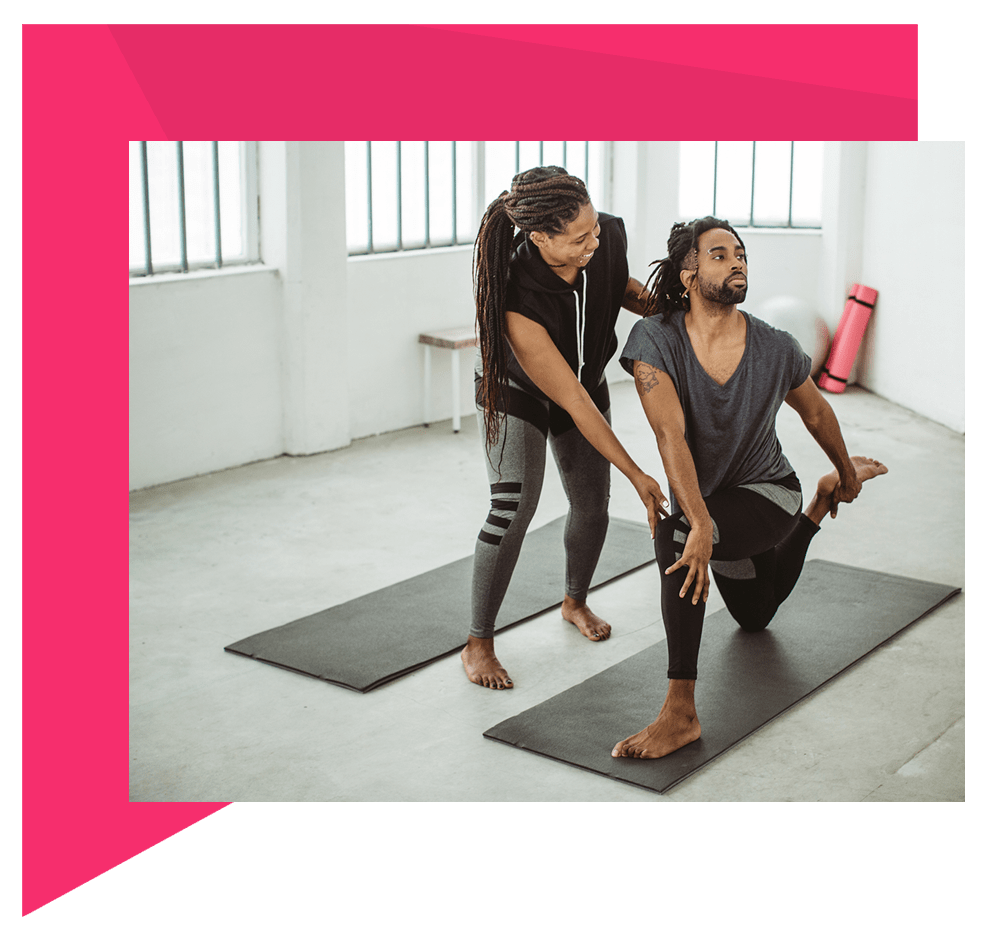 Scheduling software for yoga classes and appointments
Scheduling software for yoga classes and appointments should be available to all businesses, whether an independent instructor or a chain of studios. That means providing all the tools that you need from a yoga booking system at a low fixed price.
Gymcatch's yoga management software scheduling tools, reminders and automated notifications all help maximise attendance. Flexible booking payment options and intuitive iOS, Android, web and website apps ensure customers can book and pay with ease.
More on scheduling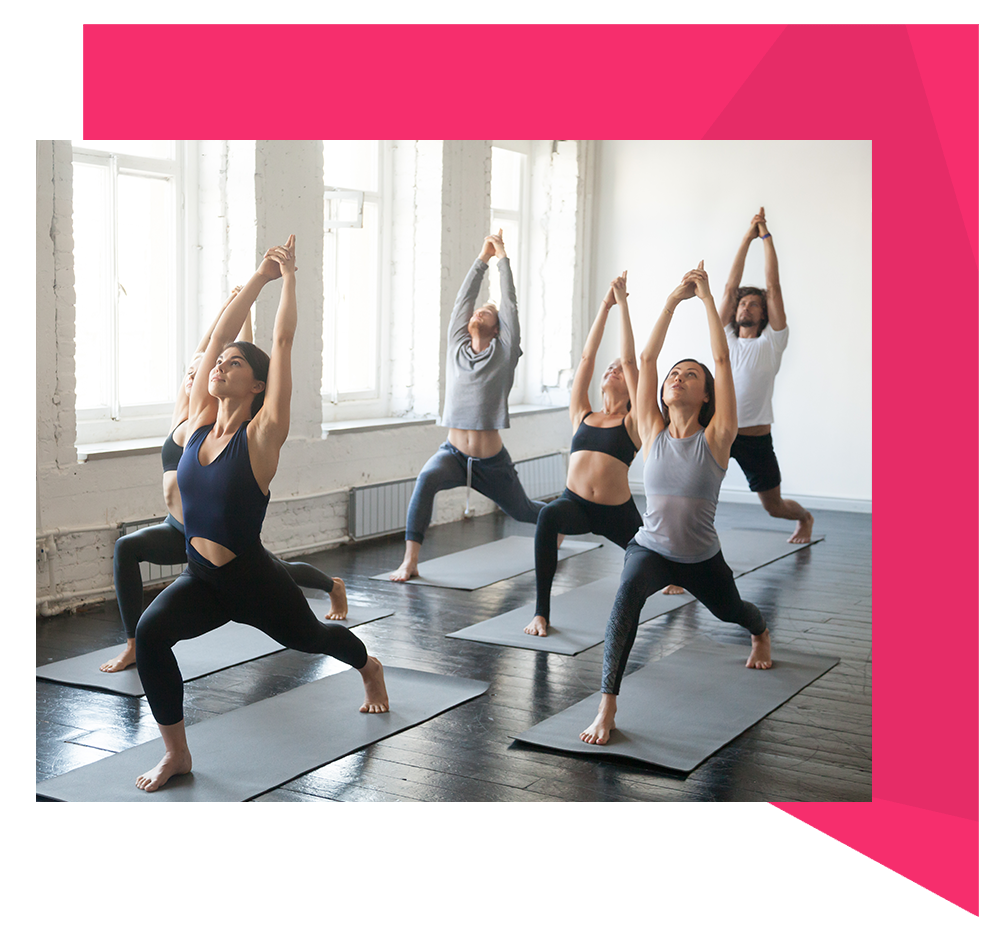 Livestream and on demand video made easy
Simple and easy to use technology has made it possible for businesses of any size to offer clients video content. Providing online services gives clients greater convenience and yoga businesses with flexibility and growth opportunities. With Gymcatch you can share and manage links for livestream or on-demand content. Integrate with Zoom to auto-generate, share and update meetings in one place.
More on features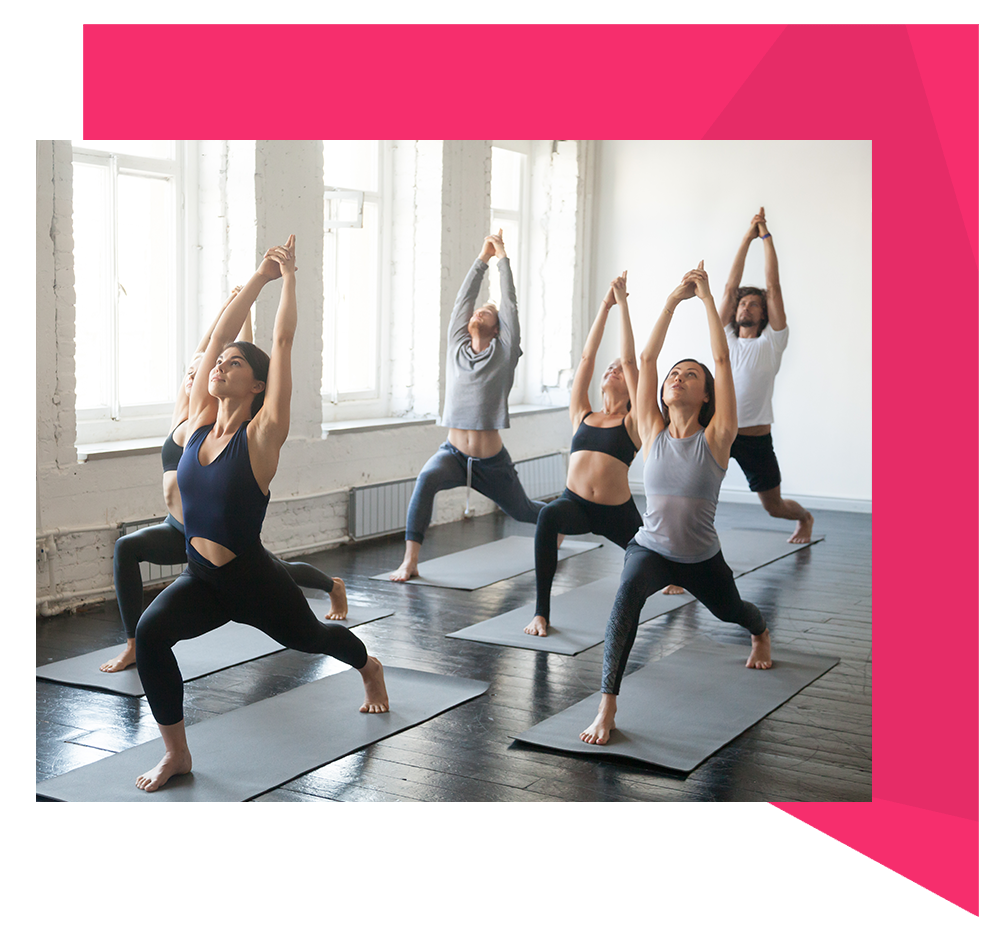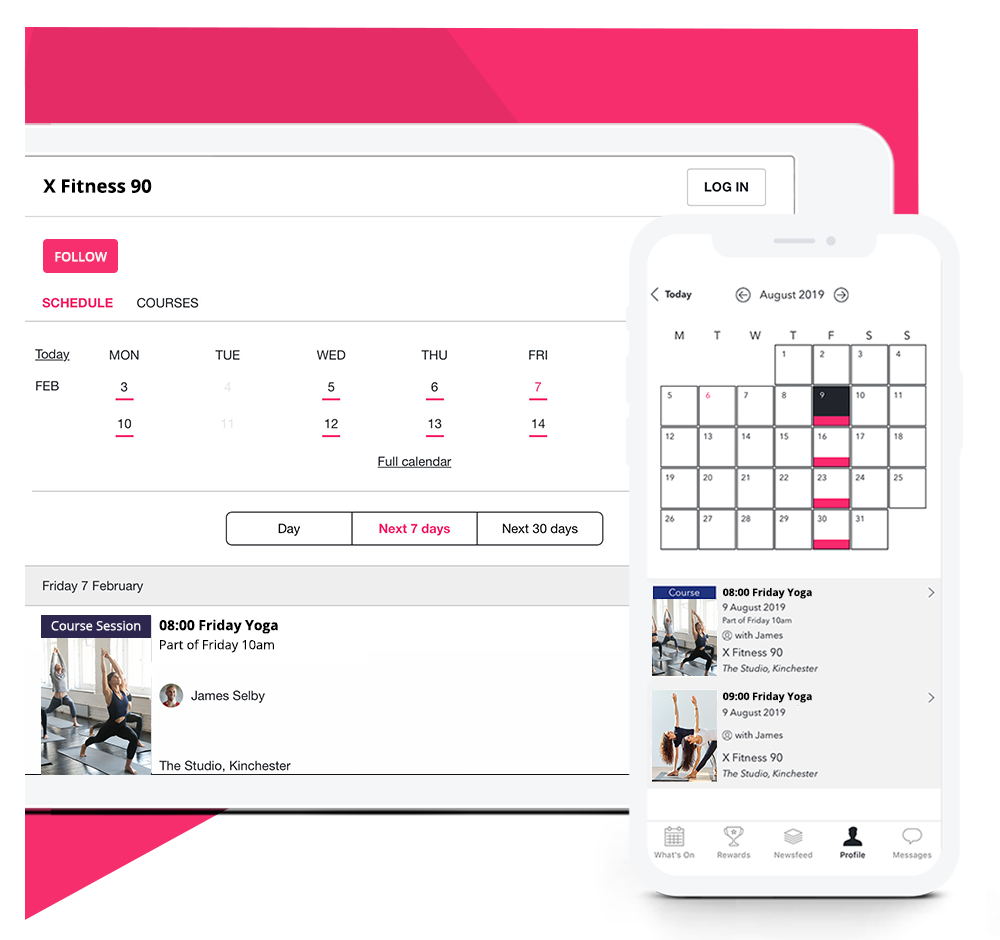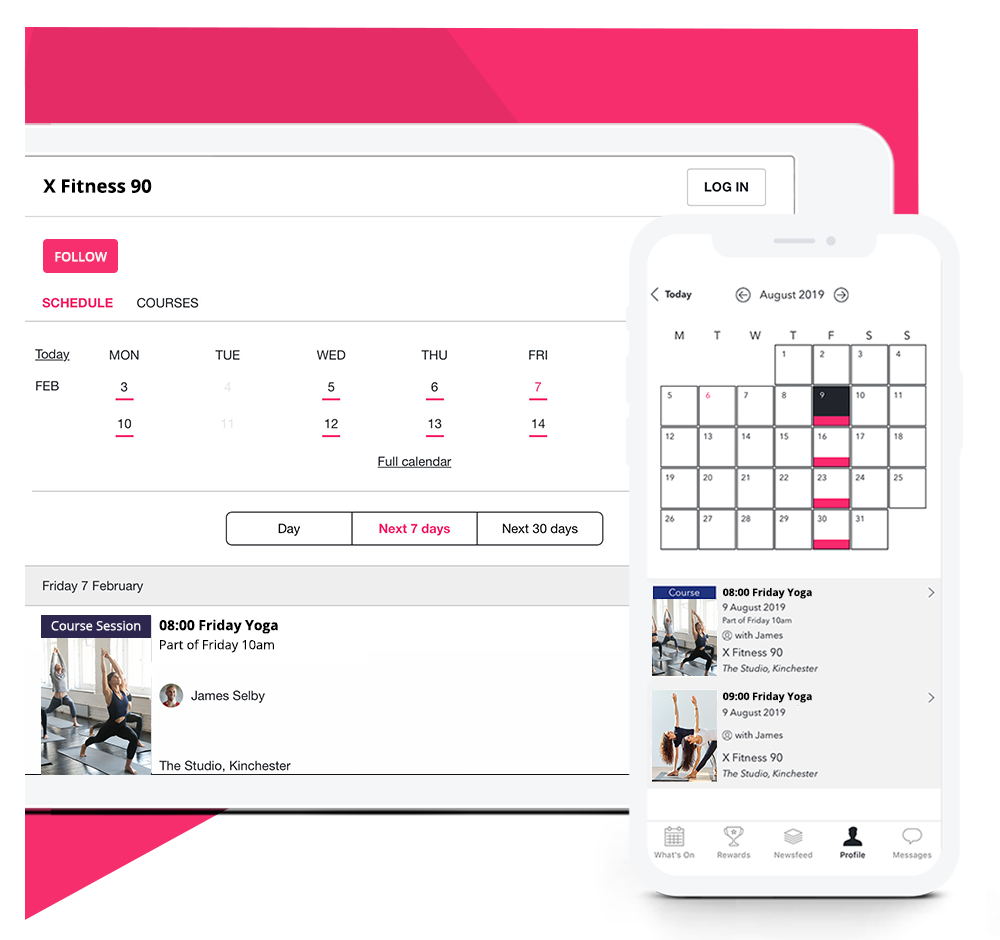 Yoga studio management software available for every size of business
With fully customisable team permissions our yoga studio software features mean you can always ensure that any staff or contractors have the permissions that you want and iOS, Android app features ensure on-the-go functionality is always available.
As well as making life as efficient as possible for you and your team, our yoga studio management software is designed to make life easy for your customers. iOS, Android Apps and embeddable web apps make finding your schedule, booking and paying as easy as and intuitive as possible.
More on studios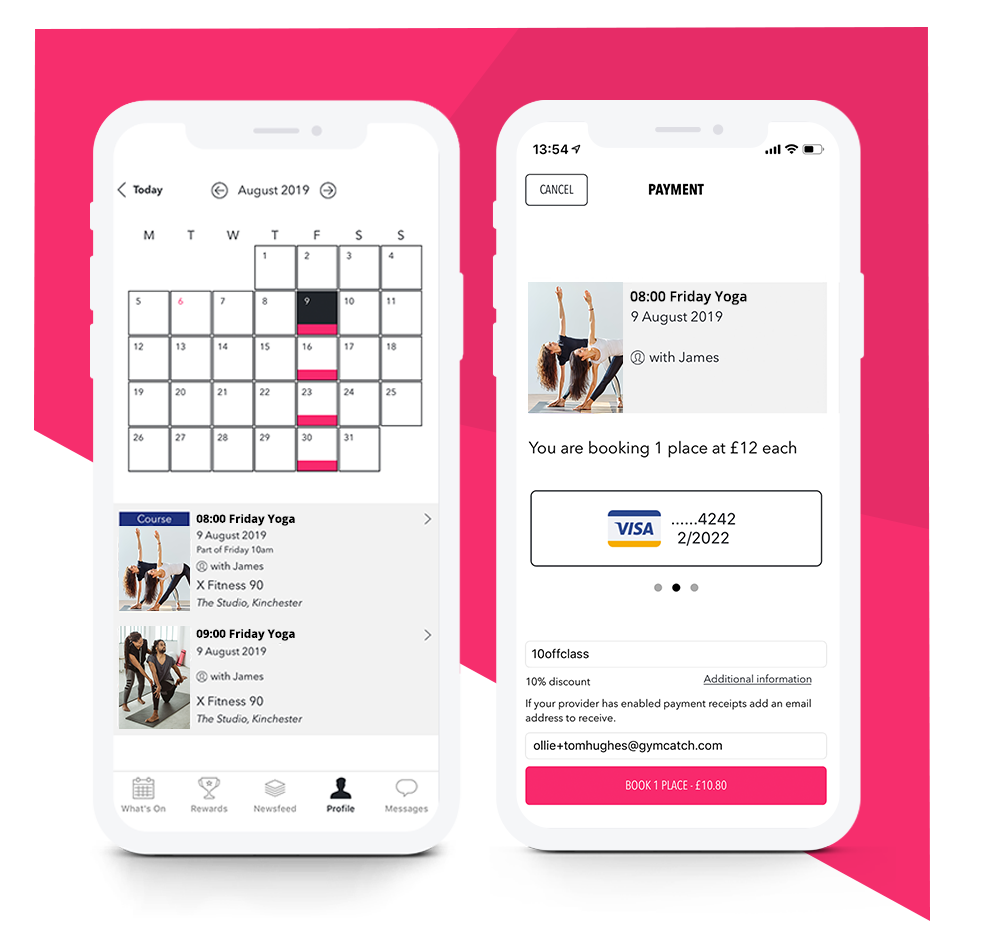 A completely free yoga scheduling software trial
We believe that everyone should have the opportunity to use great studio management software without paying upfront or being locked-in to long-term contracts. Our free trial gives you free yoga class booking software for an extended period, and then it's a rolling month-to-month commitment. Check out our free trial, referral scheme and the best value system in the sector.
More on pricing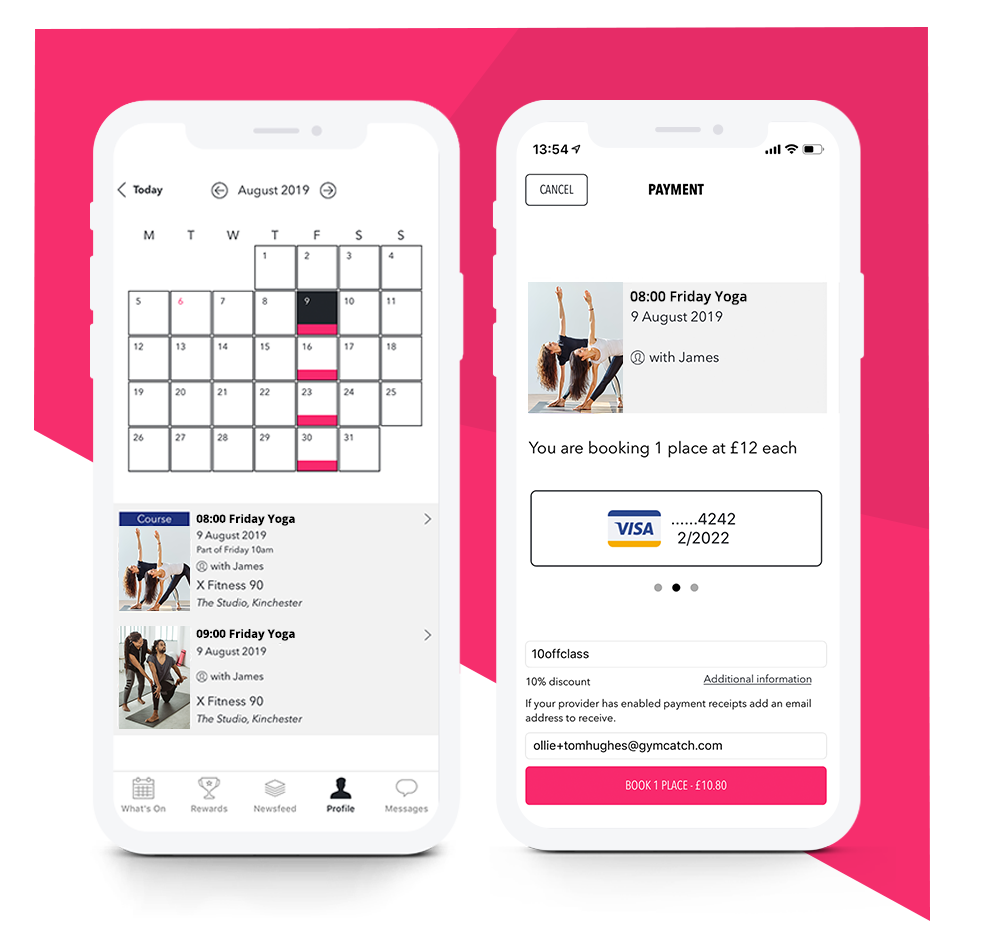 Our booking system for yoga classes makes your business more efficient
Complete digital offering
A digital presence for you, your team, customers and prospects for in-person, livestream and on demand sessions across the web, iOS and Android. Manage your customer relationships anywhere and ensure you always have the information you need by setting required contact and waiver information.
Payments and billing
Receive payments direct through Stripe. Automate branded receipts. Optionally offer 'pay on the door' selection for cash buyers and link to your accounting software.
Drop-ins and multi-buy
Set different drop-in ticket prices and enable customers to multi-buy for friends and family. Includes all the features you need to maximise revenue and offer promotions with wait lists, cancellation policy with auto-refund and discount codes all included.
Packages and courses
Take card payment for pay as you go clients, create passes, bundles, memberships and free trial options that can be purchased and tracked, all with customisable terms and conditions. And for courses our features allow your clients to sign up for a course in one simple transaction block booking with the option to open up sessions for drop-ins and swaps.
Website and Facebook
Link from anywhere to your Gymcatch booking page or embed the booking process directly into your existing website.
Analytics and exports
Run custom booking and purchase, attendance, instructor and pricing reports across your business. Easily export reports, customer information and registration information to .csv files.
Gymcatch is powered by referrals
1000s of business owners, sharing a passion for fitness, reducing admin and increasing revenue.
"3 words, ONE STOP SHOP! From an instructor and studio owner's perspective I'm at ease knowing my bookings are secured with no double bookings or fluffing around. No more late nights texting, emailing and locking in clients or dealing with last minute cancellations. The app is fantastic and easy to use, my clients have found it really suits their busy lifestyle with just a few clicks and they're booked.

Class passes and discount codes for special offers have been particularly helpful and the fact that the software can be integrated into your website is awesome! Support, where needed is excellent! Fast, efficient and always adding a few options to help support your question.

Nic Gascoigne

Studio 11 Bull Creek
"I first started using Gymcatch on the recommendation of a fellow teacher who was happy how everything worked. I set up my online classes quickly and although some of my clients were apprehensive at first about registering their details online, they haven't looked back. They found the whole set up effortless and in turn made it easy and straight-forward for me too.

I particularly like the fact it is linked to Zoom and in turn cuts my work in half. Refunding is simple and so is uploading any courses I may be running. I haven't had to contact customer support much at all, but when I did in the early days, they were efficient and quick in answering any queries I had.

I would highly recommend and I bet I still don't use half of the brilliant things Gymcatch offer!

Angie Newson

ExploreYogaPilates
"Gymcatch has been great for my business. My clients love the money saving bundles I offer through the app and it's so much easier for me to refund a class back onto a bundle that to manage it through Stripe.

As a sole trader I can't afford a lot on a booking system and Gymcatch does everything I need and is affordable.

Whenever I have a had a query (which is rare) someone from the team has been so quick at responding and resolving. I highly recommend Gymcatch!

Carla Bingley

I AM Yoga
"I have been using Gymcatch for nearly 3 years and from the start it was super easy for us to list everything we wanted on there. It's simple to download and use the app, book, pay and cancel classes or message participants. The auto refund is fantastic and being able to add courses on or take them off without notice is great.

I researched a lot of booking systems prior to getting Gymcatch and this is by far the best value for money. Highly recommended!

Cristina Moreira

Casa Yoga
"Fantastic software at a great price. Really easy to use for myself and my clients. Keeps the cashflow moving!

Mikala Tolley

The Lotus Room
Brilliant entry level Gymcatch is brilliant at what it does and is not expensive. Great value for money. I would recommend it to anyone. Easy to sign up and use and easy to cancel if you need to. Great for start-ups. Check it has all the functionality you need. ☺Gymcatch is an easy system to implement and use. Great for small gyms, studios and PTs. Customers soon got used to using the system and app. Gymcatch is excellent value for money with a great support team. Instant answers and advice via the online chat system. ☹In terms of managing our class bookings and payment Gymcatch is absolutely brilliant. Only moved away because we wanted more functionality, especially marketing and campaigns management within the same tool.
Excellent product Customer service is excellent - fast response ☺Value and functional use. it gives a premium feel to members that they have own app ☹The fact I cannot add any other products I sell through my studio which you could with Mindbody. Should be easy to add!
Best software for bookings and customer service Gymcatch is amazing I used other platforms in the past and they weren't as easy to navigate and amend. Gymcatch is straight forward, user friendly and a great price. The customer support is amazing the team are wonderful and the chat feature is a great way to get support there is also a whole database of videos that walk you through everything. ☺Easy to use and navigate with an abundance of features and clear simple pricing ☹There is nothing I don't like about the software
Perfect for us Faultless, the support team are second to none, a huge plus for any company. ☺As a business it was very easy for us to see who was expected at the premises and it was extremely easy and quick to set up our sessions for months in advance. ☹There was nothing about the software that didn't work for us, it provided exactly what we needed it to do (and more if we had wanted!).
Fitness Manager Brilliant support and easy to use app ☺The booking feature and how the support is always to hand. ☹Pricing feature after adding all the bolts it gets a bit much.
Happy Customer I'm very happy with the app. ☺Easy to use and reasonably priced. Ability to collect client data. ☹I'd love to see more measuring capabilities - e.g. how many clients are purchasing particular packs. This will assist with sales and marketing. An easier way to intergrate the booking system into my website so customers can book directly from my website.
Fantastic option for small fitness business The product was fantastic for my small fitness business as it also provided a professional interface to interact with my clients. Most importantly, the customer service was exceptional with super fast response times that always helped me solve any issues. ☺Creating an easily accessible booking system which significantly reduced by admin time as it seamlessly integrated with payment systems. ☹I had difficulties imbedding the software with my website but in the end I just directed clients to the app and that worked just as well as if I had integrated elsewhere.
Absolutely love this software! Love it! ☺It's simple, easy to use and great support which is easily accessible! This was crucial to me at the beginning of using it! ☹Nothing at all, everything I need is there and support is at the touch of a button!
Gymcatch made things so easy! I chose Gymcatch after using a less flexible playtform that did not integrate with my website and looked very dated. The pre-sales support was great and continued after purchasing. Gymcatch was great for me and users allowing me to concentrate on other areas of the business. ☺The modern, clean look for members and the amazing support from the team. ☹Nothing - everything about Gymcatch is great.
Wonderful App and great technical support Absolutely love this app and Will recommend it to everyone! ☺I like the ease at which clients can make appointments and be notified if they are on a wait list for an opening ☹Not all the features that are accruing the computer are accessible on the app.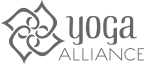 Professional booking and customer management software at unbeatable value
Get started
1 month free. No credit card required. Cancel anytime.