Yoga booking software for instructors and studios
Yoga booking scheduling software at unbeatable value.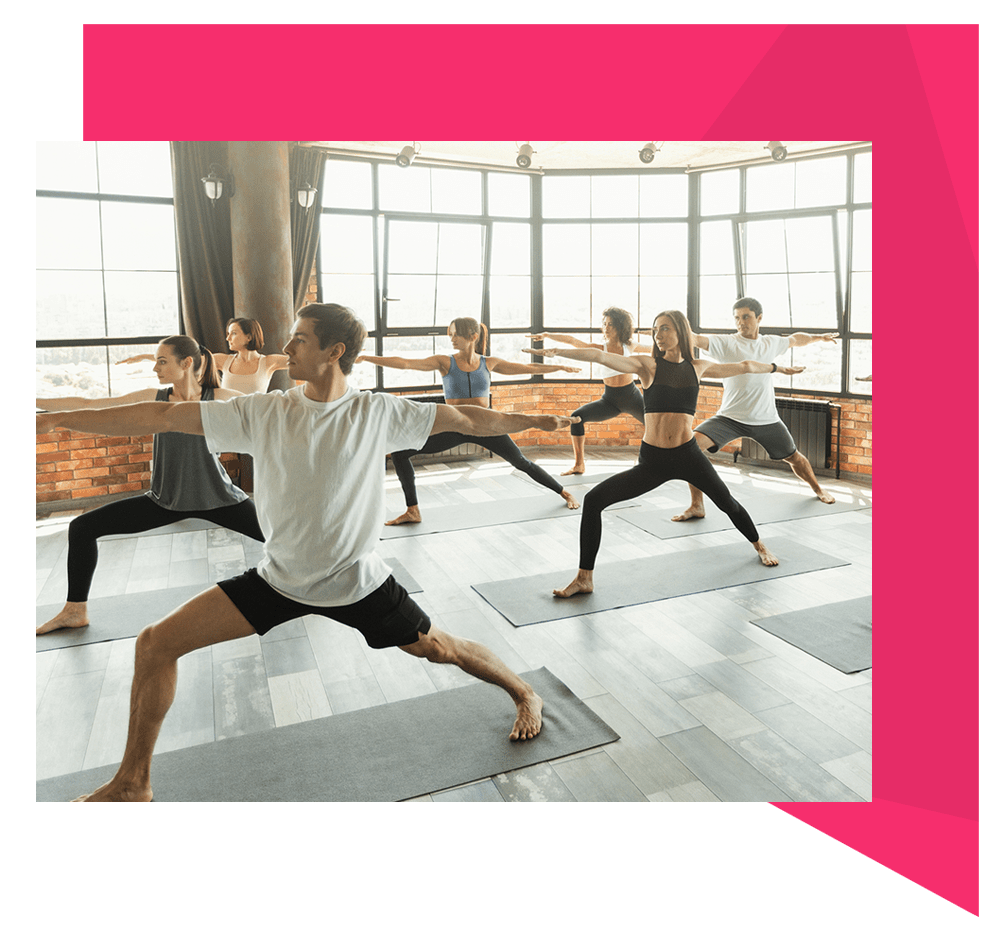 Yoga software for teachers of all experience
Gymcatch is a booking system for yoga classes and 1-2-1 appointments, suitable for instructors of all experience delivering at single, multi, or online locations. Our yoga software for teachers caters for both individuals and studios.
Gymcatch allows you to conveniently and professionally manage your schedule, bookings, payments and customers with our yoga booking system designed to make life easy for you and your clients. Our courses, or blocks, feature is specifically designed for the yoga sector, enabling block booking, swaps and more. Whatever your business model, we'll have a payment and booking structure to suit your needs.
MORE ON FEATURES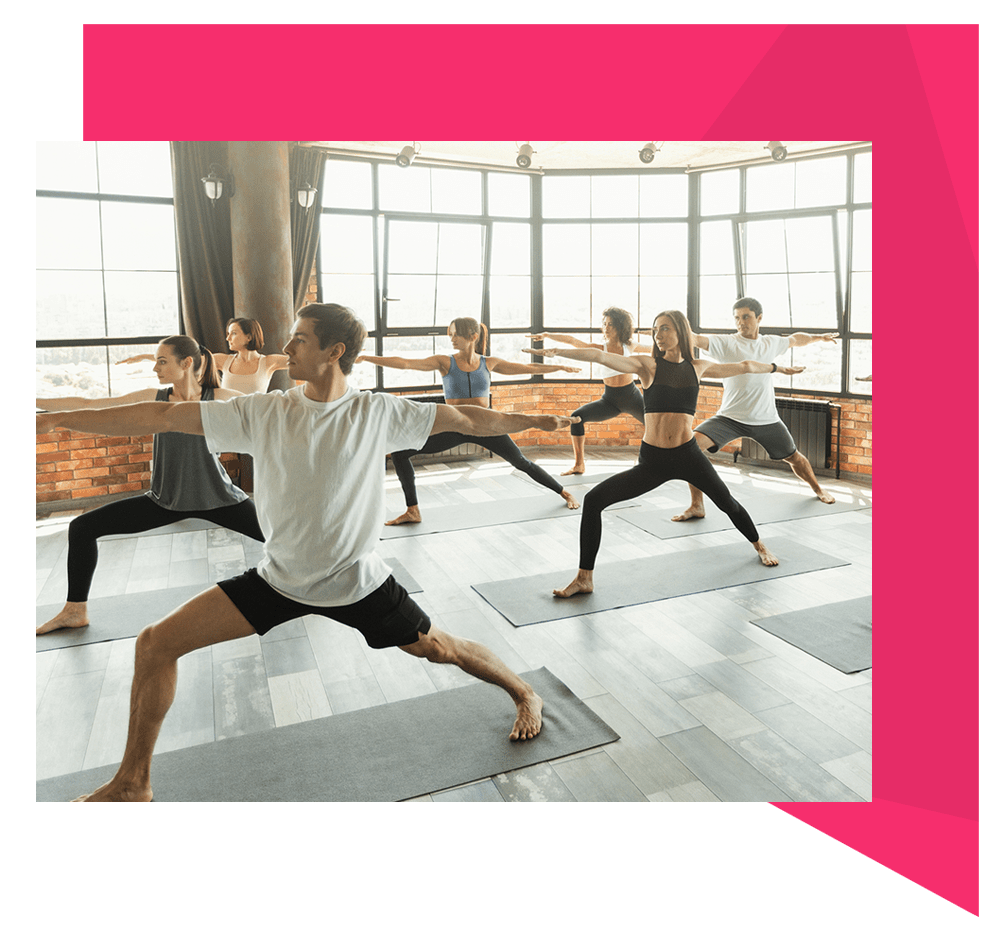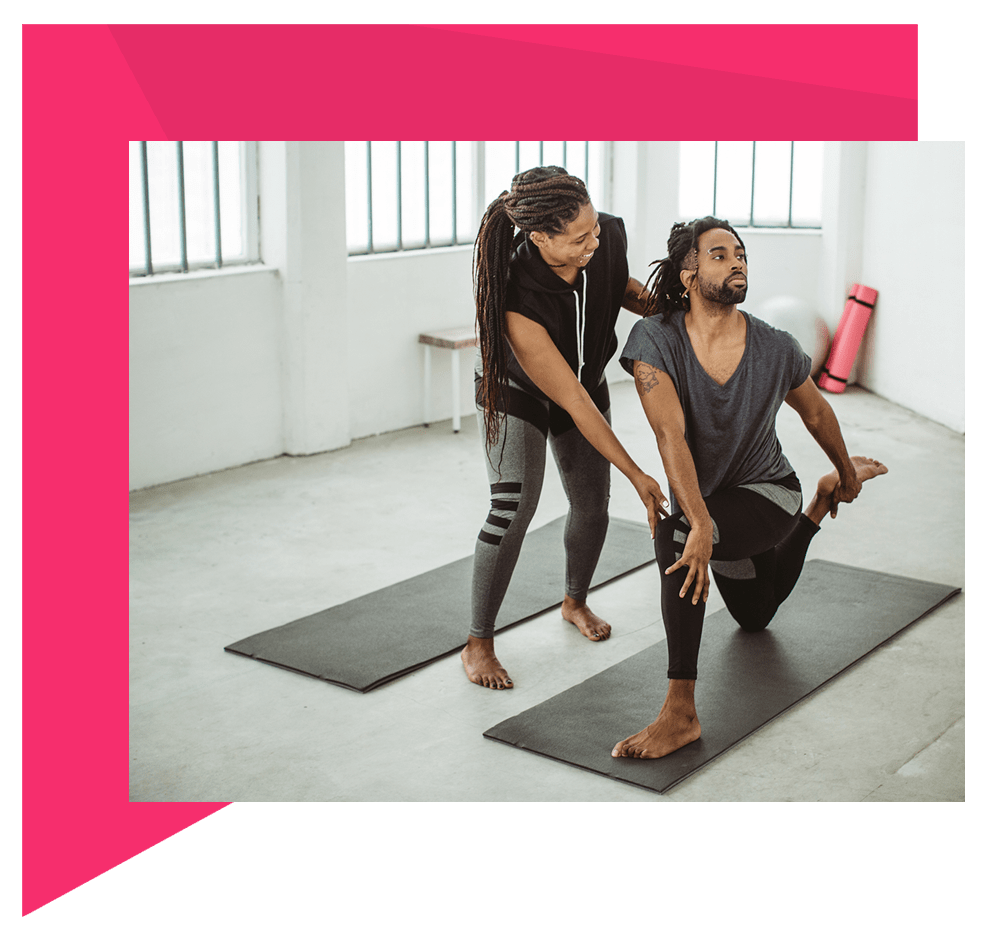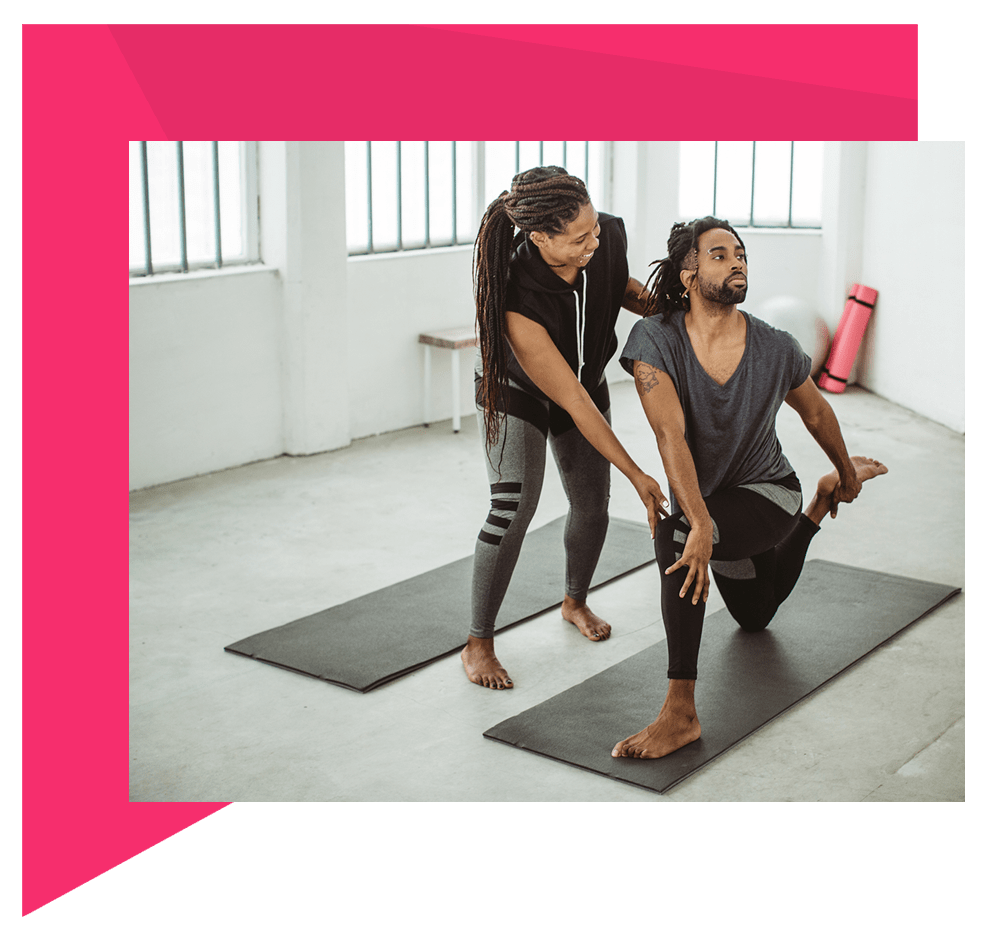 Scheduling software for yoga classes and appointments
Scheduling software for yoga classes and appointments should be available to all businesses, whether an independent instructor or a chain of studios. That means providing all the tools that you need from a yoga booking system at a low fixed price.
Gymcatch's yoga management software scheduling tools, reminders and automated notifications all help maximise attendance. Flexible booking payment options and intuitive iOS, Android, web and website apps ensure customers can book and pay with ease.
MORE ON SCHEDULING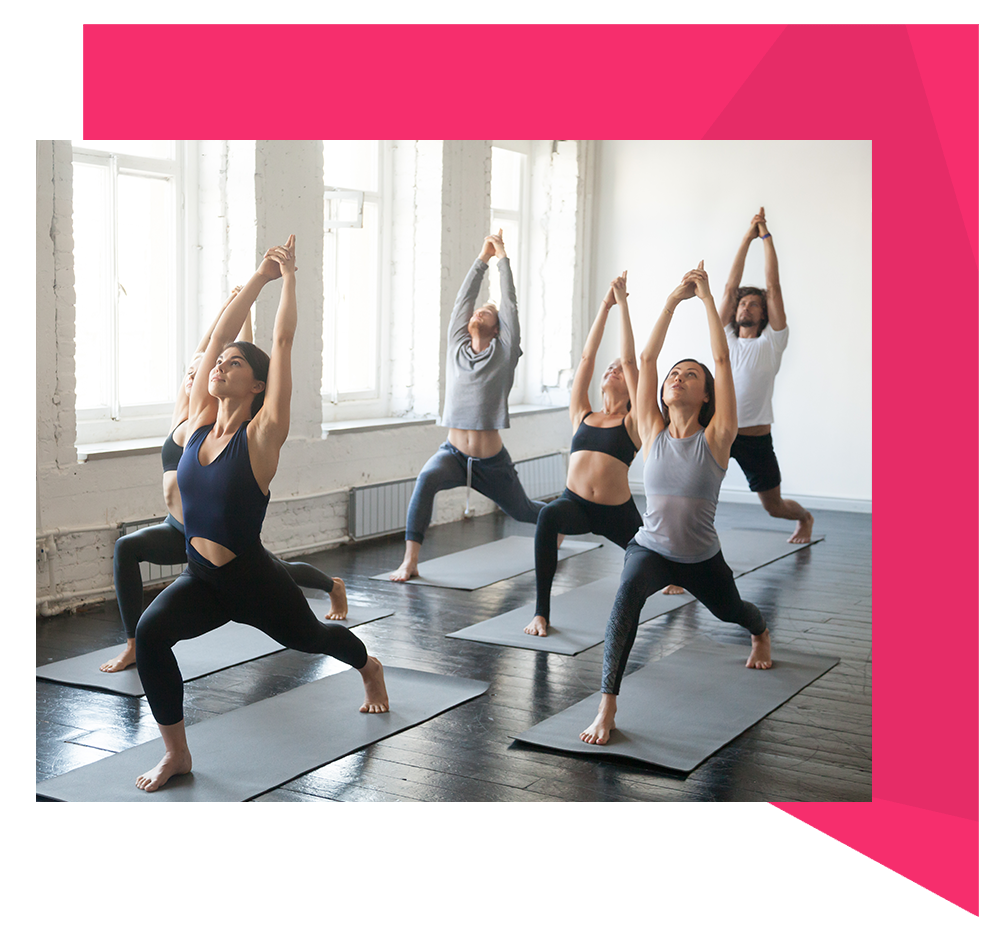 Livestream and on demand video made easy
Simple and easy to use technology has made it possible for businesses of any size to offer clients video content. Providing online services gives clients greater convenience and yoga businesses with flexibility and growth opportunities. With Gymcatch you can share and manage links for livestream or on-demand content. Integrate with Zoom to auto-generate, share and update meetings in one place.
MORE ON FEATURES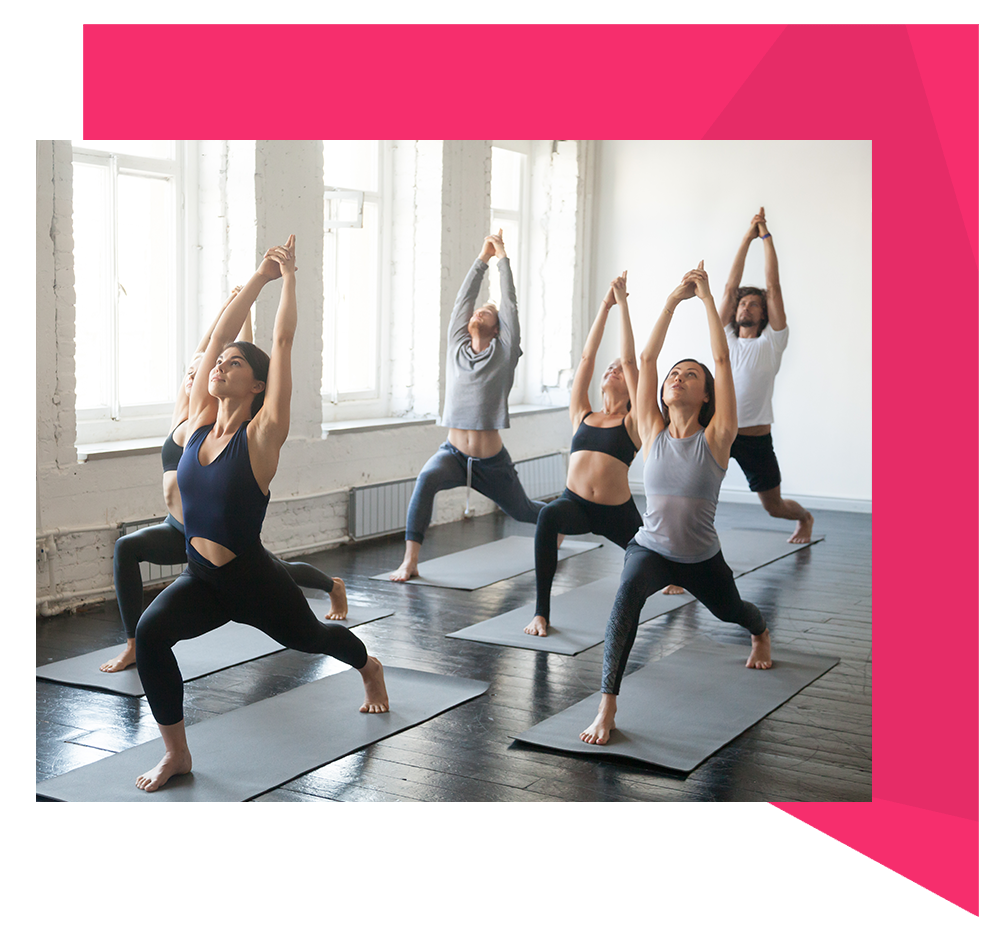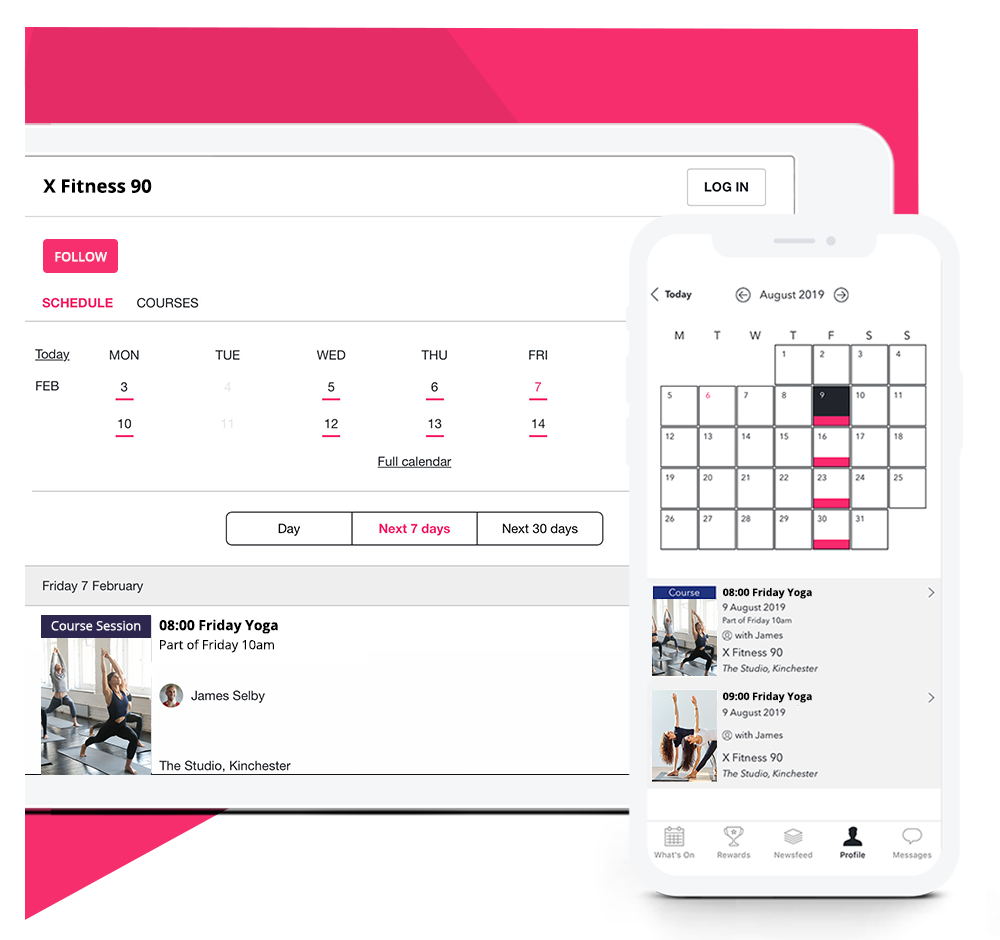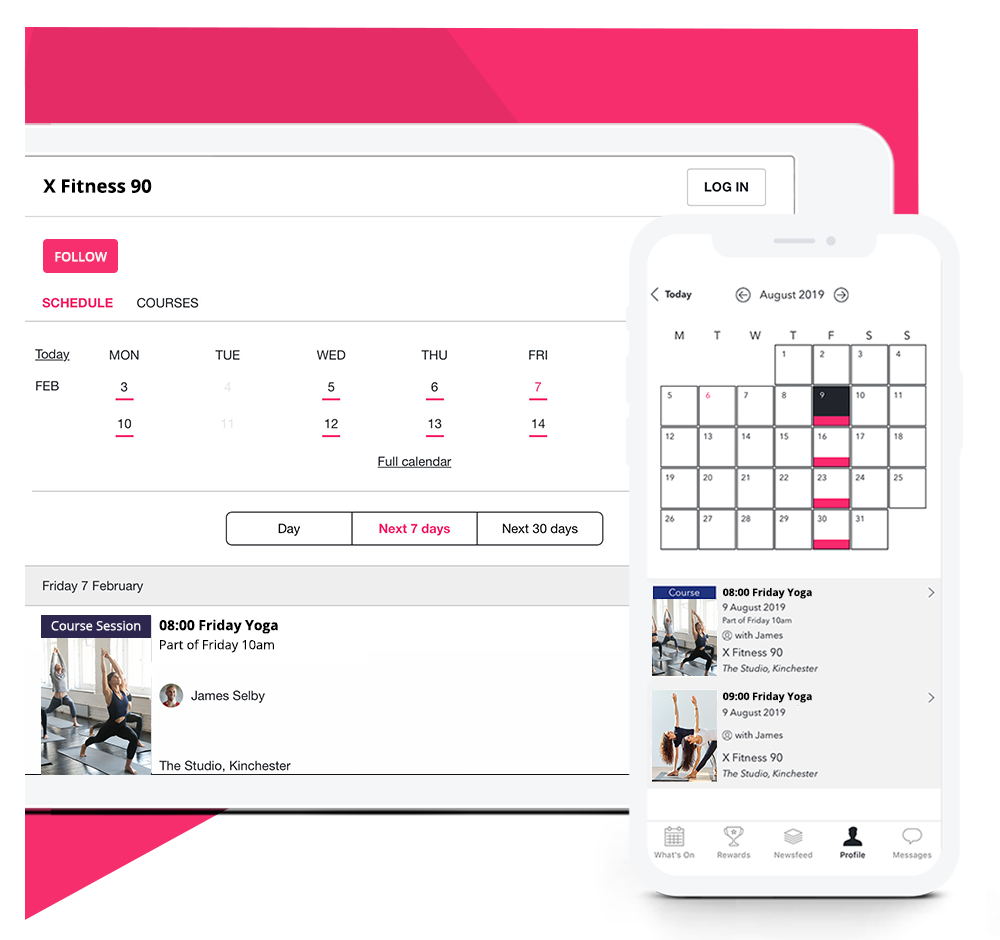 Yoga studio management software available for every size of business
With fully customisable team permissions our yoga studio software features mean you can always ensure that any staff or contractors have the permissions that you want and iOS, Android app features ensure on-the-go functionality is always available.
As well as making life as efficient as possible for you and your team, our yoga studio management software is designed to make life easy for your customers. iOS, Android Apps and embeddable web apps make finding your schedule, booking and paying as easy as and intuitive as possible.
MORE ON STUDIOS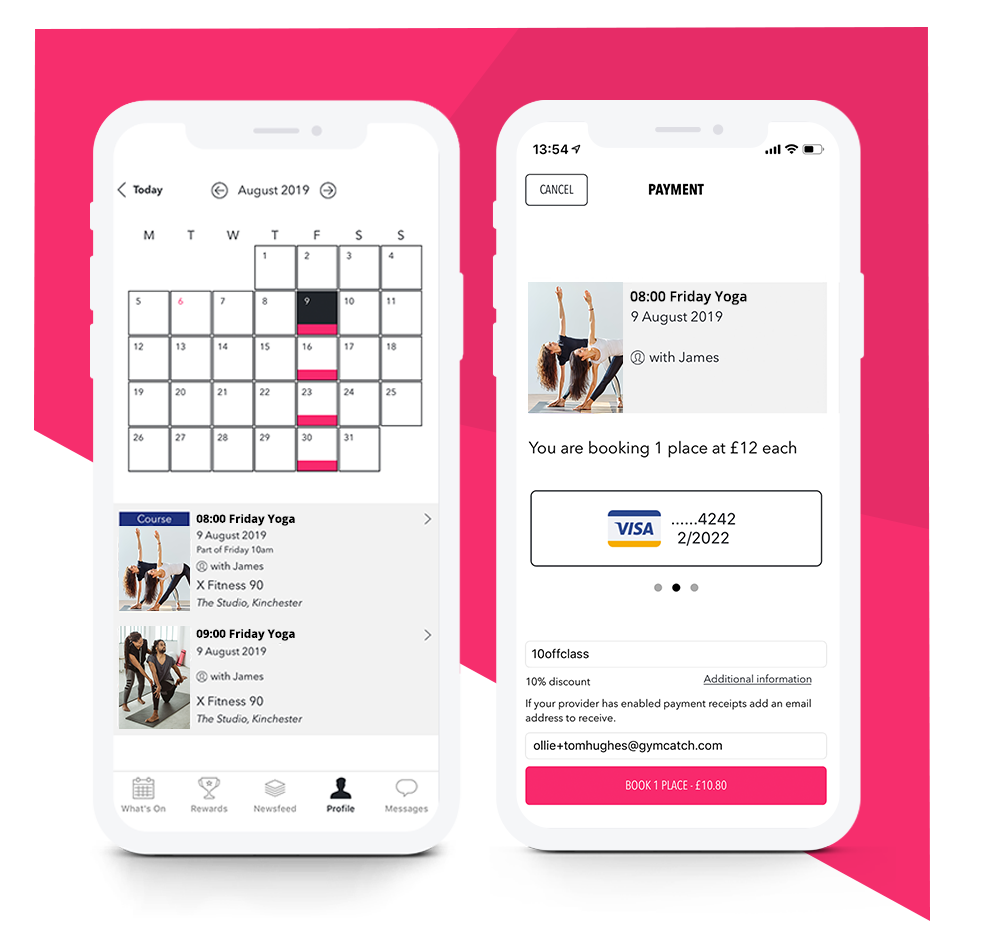 A completely free yoga scheduling software trial
We believe that everyone should have the opportunity to use great studio management software without paying upfront or being locked-in to long-term contracts. Our free trial gives you free yoga class booking software for an extended period, and then it's a rolling month-to-month commitment. Check out our free trial, referral scheme and the best value system in the sector.
MORE ON PRICING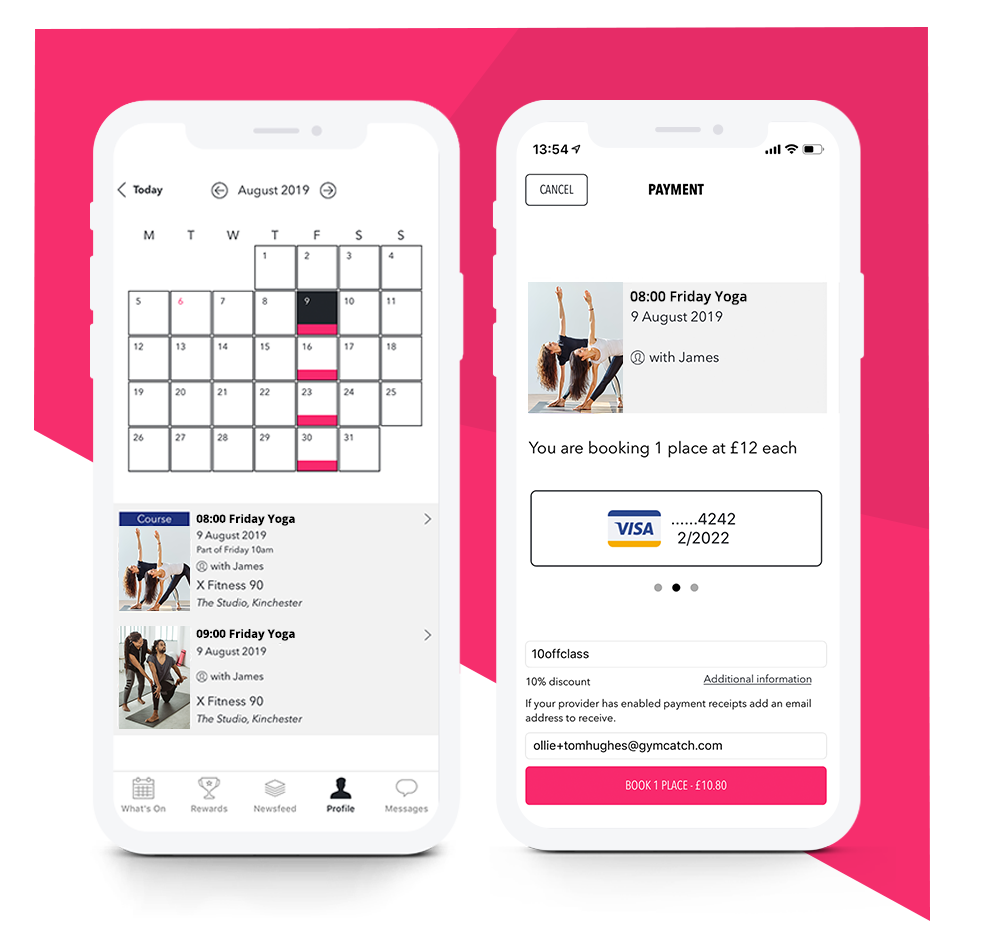 Our booking system for yoga classes makes your business more efficient
COMPLETE DIGITAL OFFERING
A digital presence for you, your team, customers and prospects for in-person, livestream and on demand sessions across the web, iOS and Android. Manage your customer relationships anywhere and ensure you always have the information you need by setting required contact and waiver information.
PAYMENTS & BILLING
Receive payments direct through Stripe. Automate branded receipts. Optionally offer 'pay on the door' selection for cash buyers and link to your accounting software.
DROP-INS & MULTI-BUY
Set different drop-in ticket prices and enable customers to multi-buy for friends and family. Includes all the features you need to maximise revenue and offer promotions with wait lists, cancellation policy with auto-refund and discount codes all included.
PACKAGES & COURSES
Take card payment for pay as you go clients, create passes, bundles, memberships and free trial options that can be purchased and tracked, all with customisable terms and conditions. And for courses our features allow your clients to sign up for a course in one simple transaction block booking with the option to open up sessions for drop-ins and swaps.
WEBSITE & FACEBOOK
Link from anywhere to your Gymcatch booking page or embed the booking process directly into your existing website.
ANALYTICS & EXPORTS
Run custom booking and purchase, attendance, instructor and pricing reports across your business. Easily export reports, customer information and registration information to .csv files.
"Great software and customer service. Overall experience is excellent. It allows me to book clients, keep track of clients, and which package they are on."

Isabel Gondar

Body Wellness Hub
"I've been using Gymcatch since I started my business 2 years ago. As my business has grown, so has Gymcatch. Really easy to use and support has been great. I wouldn't use any other booking system now. There are suitable options for my clients to book whether it's classes, workshops or retreats so it blends perfectly with my type of business."

Clare Shillinglaw

Pilates and Yoga For All
"Fantastic software at a great price. Really easy to use for myself and my clients. Keeps the cashflow moving!"

Mikala Tolley

The Lotus Room
Great Software ☺Simple to use, clients can use the app to book on my classes. Also easy to manage, add or cancel sessions etc. ☹I can't think of any. Gym catch did what I needed it to do.
Gamechanger ☺Gymcatch revolutionised how I take bookings for my group fitness. It was great to be offered free trial after which I could not go back to emailing my clients before each class (I run 4/week) reminding them to sign up. Gymcatch freed so much of my time, saved me tons of hussle with messing up with emails and responses. On top of that it the software and phone app looks super professional. My clients love using it and also this means they can check information about the class, like location, number of places remaining. I'd recommend that to every pt or group trainer. ☹I can't think of any, but I only use it for basic level.
Amazing I have recommended this to everyone in my business ☺Ease of use. professional look . Kept my business going the way we needed ☹None
Easy to use booking system. Unfortunately have had to leave die to lack of use during covid. They have been so helpful and allowed me a few free months to see if I would get back up and running. Easy to use and Great look to the app ☺It was very easy to use and set up classes and memberships ☹I have been with gym catch for 3 years. Easy to use. Great price. Great customer service.
Highly Recommend Love it, I researched other systems and Gymcatch came highly recommended & I see why. ☺Love this App & system. Let's me do everything I need it to, schedule a variety of classes, courses. Ease of use for clients to book on & excellent tech support. 5 stars from me. ☹Getting started but I have great tech support from Gymcatch
Nothing but praise for Gymcatch ☺From a business perspective it's incredibly easy to set up (with comprehensive guides and support available if needed), has adaptability / flexibility with 'Bolt-Ons' and makes tracking bookings and attendees a doddle. From an end user perspective I've had feedback saying it's very user-friendly due to it's straight-forward, easy to navigate app. ☹I can't personally say that I have come across any cons, it's made my life a lot easier. If I've felt something wasn't quite right I've contacted support who have pretty much instantly either pointed me in the right direction or noted my query / issue.
Great effective fitness software Customer service are very helpful and the cost is superb. Well done 🙂 ☺Easy use clever tagging make it so brilliant to separate classes and bundles! ☹My only struggle was I can't get the API to link to my website for direct booking.
GymCatch for Online Fitness All positive. ☺The two main factors in my recommending this software is (1) how easy it was for my clients to get up and running and how much they enjoy using it, and it presented a professional platform for the scheduling and booking of classes and (2) the brilliant attention to details support from GymCatch Team. ☹It works for Energy Balance Fitness' needs.
Wonderful Business Support What impressed me most is the customer support, which is amazing. I have been in communication with [SENSITIVE CONTENT HIDDEN] and nothing seems to be too much trouble, which is rare. ☺The software is extremely user friendly. The basic package does everything I need and more, its helped me get my business off the ground. ☹A few of the links could be improved but there nothing too concerning.
When Covid-19 hit, GymCatch was there to allow me to adapt I am able to take contactless payments easily and I am able to see how many participants I will be expecting to each class. I am now able to have a cancellation period, whereas people used to pay on the door so I had no back up in the case of people not turning up. With Covid-19, it has allowed me to stay Covid Secure ☺I like that it is handy for me to set up classes, take payments and check who has booked on. You can integrate your Par-Q, allowing your participants to fill this out, which you can then download the answers to a spreadsheet, allowing for easy access to information. ☹It does take some getting used to when finding out different parts. I found I had to play around and set up a consumer account as well as my portal account so that I could work out what different parts meant (for example bundles and passes), sign myself onto my classes to see how things worked.