Built for your sessions, your team, your customers
Web, iOS and Android client apps
Payment processing with Stripe (excludes Stripe standard fees)
Customer and admin auto email notifications
Customer management portal
Customer and admin push notifications
Class, workshop and appointment scheduling
Virtual features (livestream and on demand)
Customer/member community
Priority access (groups and custom selection)
Automated refunds through credit-backs
Automate the capture of waivers, PARQ, client data & consents
Embed booking and scheduling in your website
Complete digital offering
A digital presence you, your customers and prospects can enjoy across web, iOS and Android. Customise your web, web embed and in-app pages to reflect your brand.
Schedule and calendar
Add and manage your in-person and virtual class and 1-2-1 appointments, with bookings syncing to your and customers' calendars. Configure when booking for sessions opens and closes.
Payments and billing
Receive payments direct through Stripe. Automate branded receipts. Optionally offer 'pay on the door' selection for cash buyers and 'pay what you want/donate'. Easily link to your accounting software.
Drop-ins, multi-buy and priority access
Set different drop-in ticket prices and enable customers to multi-buy for friends and family. Optionally gate visibility and access for bookings/payments by group or custom selection.
Wait lists and spaces
Maximise attendance with automated first-reply, first-booked wait lists and choose whether to show a places booked count/capacity or an intelligent 'Places available', 'Last few', 'Fully booked' display.
Custom booking forms
Set required customer contact information, let customers agree and complete waivers, terms and conditions and additional information. Attach additional documents or files for download.
Passes and bundles
Create passes, bundle and free trial options that can be purchased and tracked, all with customizable terms and conditions.
Memberships
Recurring memberships with ability to set on-going billing or re-buy requirements post term. Optionally set week, bi-weekly and monthly class caps and multi-person or family purchase options.
Courses
Create custom blocks of sessions, release drop-in pricing prior to session start times and enable credit-backs and in-course session swaps in line with your cancellation policy.
Virtual sessions
Advertise sessions as available online (livestream or on demand), with the link and log in details displayed after booking. Set when link and log in information is available. Integrate with Zoom to easily create, update and add meetings to your sessions. Use our timezone display feature to sell seamlessly across the world.
Discount codes
Offer unique, time limited and generic discount offers for both drop-in and package pricing. Permission codes to specific customers to personalise and gate offers.
Cancellations and refunds
Set your own custom cancellation policy, automatically applying credit in line with your policy. Optionally set different policies for package and card purchases.
Notifications and reminders
Bookings sync with calendars, push and email notifications provide all important confirmations and updates.
Customer management
Track attendance, payments, packages, and provided personal information and waivers for an unlimited number of customers. Easily accessed class register in-apps and online.
Analytics and exports
Run custom booking and purchase, attendance, instructor and pricing reports across your business. Easily export reports, customer information and register information to .csv files.
Website and Facebook
Link from anywhere to your Gymcatch booking page or add your schedule and booking process to any website platform (including WordPress, Wix and Squarespace).
Team
Invite and manage unlimited team members, with fully customizable permissions.
On-the-go functionality
Admin in-app functionality including digital clipboard, creating, updating and cancelling sessions and customer communications in iOS and Android apps.
Communications
Ensure you and your customers get the information you want with in-app direct messaging, business posting, session promotion and easy external emailing.
Onboarding and referral marketing
Let your customers know you're on Gymcatch with promotional emails and social content. Make referrals second nature for your customers and prospects with prominent share features and 3 tap invites.
Support
Friendly, responsive customer support provided via in-app support chat, support email or telephone.
Affiliations and integrations
Connect to licensors and brands to share your schedule and take bookings on their websites. Integrate with Stripe and Zoom to manage your business in one place.
Licensors and brands
We also have a licensor and brand product. Contact us to discuss our white-labelled apps and our unique session locate and book embed for your website.

Getting going is easy via the online web portal, with standalone and recurring sessions, packages and payments set-up in minutes.

Booking and paying has never been easier. Online, direct website integration, iOS and Android apps make it easy for all.

Track bookings, payments and package purchases online and in-app by session or customer and easily export all information.
Gymcatch is powered by referrals
1000s of business owners, sharing a passion for fitness, reducing admin and increasing revenue.
"3 words, ONE STOP SHOP! From an instructor and studio owner's perspective I'm at ease knowing my bookings are secured with no double bookings or fluffing around. No more late nights texting, emailing and locking in clients or dealing with last minute cancellations. The app is fantastic and easy to use, my clients have found it really suits their busy lifestyle with just a few clicks and they're booked.

Class passes and discount codes for special offers have been particularly helpful and the fact that the software can be integrated into your website is awesome! Support, where needed is excellent! Fast, efficient and always adding a few options to help support your question.

Nic Gascoigne

Studio 11 Bull Creek
"Using Gymcatch has meant that I have flexibility with my clients as well as keeping my business looking professional. I can focus on what I do best, creating their workouts and supporting them with nutrition, happy days!

Since switching to Gymcatch I've saved £900 a year with no drop off in service to my clients and gained extra functions that make my life a lot easier.

Anna Martin

PT & owner Anna Martin Fitness / Always Moving Forward
"I have been using Gymcatch for several years now and it is an invaluable asset and integral part of my business in so many ways. It is highly user friendly, not only from the business side but also for my clients of all ages who find using the app so simple to navigate.

It saves me so much time from an admin and payment perspective as it integrates easily with my accounting software. All terms and conditions are clearly visible to clients so it creates a friendly, professional distance which is great when it comes to cancellation policies etc.

Gymcatch is outstanding in its value for money and customer care, way above other online booking systems. I highly recommend Gymcatch to any fitness professional - it will change your life!

Joanne Cobbe

JPilates
"When I started, it was all quite old school. I used a basic website where people booked in but took the money on the door. Now everyone books in and pays in advance either with a class pass, the whole course (block) or PAYG.

Gymcatch is so versatile and anyone who cancels with notice receives a class credit. Clients are motivated to come regularly and my finances are easier to manage. It's one click to book their favourite class. I love Gymcatch, I can't recommend it enough!

Lynne Otto

DSM Dance with Lynne
"Gymcatch has honestly been the backbone of my business for the past 4.5 years. Without it I would struggle for sure because the admin would be too much. It's like my own 'virtual' personal assistant handling everything for me behind the scenes. It just works… so well!

I've used Gymcatch for group training, personal training and taking classes on Zoom since 2018 and I genuinely wouldn't want to use any other system. The team are amazing and always on hand to help with any queries no matter how big or small.

If you're reading this and considering singing up, I highly recommend you do so… plus it's super affordable!

Ben Hulme

PT and owner Boot Camp at Tulleys
"Gymcatch allows me to focus on my classes and clients by taking care of the admin side of my fitness business - creating and managing bookings, distributing links, refunding automatically, as well as helping me monitor attendance and running promotions and discounts to reward loyalty and attract new customers.

My customers regularly tell me that by booking in advance, they are more consistent with their class attendance and less likely to skip a workout!

Gymcatch is simple to set up, the staff are super responsive and also the FREE trial meant I had time to test the system without a long term commitment. I would be lost without Gymcatch!

Matt Print

Fitness with Matt
"Gymcatch for me has been a complete game changer. It's improved productivity, reducing my paperwork by 90%. It's very convenient for my clients as they can manage their classes themselves.

It is more affordable than most of the booking systems out there. I am really happy I made the switch 3 years ago, I highly recommend it.

El Fegan

Polercise
Great software Overall: It's made the process of setting up our new business so easy with everything being in the same place for bookings & payments & customer details. Pros: We have loved using Gymcatch for our business, there service is second to none & answer any questions. The app is easy to use for our clients and can offer many options. Cons: Just a few little things which would make it easier for us like discounts applying to memberships etc. but all things we can get around (with the help of gymcatch)
James Benedetti
2023-09-15
My Gymcatch review Overall: 10 Pros: I like the fact i am on a free trial - very easy and quick to create a class and put it on a time table with all relevant information about the class - customer service has the bot for most commonly asked questions and also a person to speak directly to - very good. Cons: I haven't found anything yet ! Its a great asset for me and I cant see me switching .
GYM CATCH is a MUST for Group Fitness Instructors! Overall: Amazing so far! Pros: The ease of which myself and my clients are able to use the management portal and APP. Makes my job a great deal easier and I think it will be a great investment for my business. Cons: I have nothing negative to say about the APP so far. I have been using it for approx 8 weeks.
Scott Hutchison McDade
2023-07-21
Incredible software and amazing team Overall: Fantastic Ollie and his team are amazing. There lots of resources available to help navigate through the system and having the ability to easily have an online chat to support anything you need is amazing. Pros: Gymcatch had made our wellbeing centre much easier to manage and saves so much time being fully automated and easy to navigate. Cons: Nothing I'm delighted with service and product
Debbie Haworth
2023-06-27
Ease of use Overall: Exact experience, only reason leaving I am closing down the business Pros: I used gymcatch for my business. It was easy to use and easy to keep in touch with clients. Had all of their information all in one place and you can text and email from there. Cons: Nothing really, I found the experience very good
heather kennett
2023-06-20
Great Studio Spftware Overall: customer service is excellent Pros: Great Value for Money , easy to use, has an app too Cons: Would like to see a dashboard for financials but can be accessed by stripe
Mckasey Williams
2023-06-04
Mckasey's review Overall: Being a user of this firm is great Pros: Being able to book my schedule in my own time and being able book online Cons: real-time Updates aren't as accurate as they make it seem
New user of GC and a total technophobe user at that! Overall: I am totally blown away by the amount of support GC have given me with setting all this up. I am totally untechnical and it was very daunting for me (64 this year, brain cells slowing and not technical even when younger...). The level of support, patience and understanding from the GC team along with the effective outcomes has been amazing. Once you know what you are doing, it is so straightforward and I am flying with it all now. I honestly cannot believe how easy it all is so if you are worried about taking the leap, just do it coz if I can do it, anyone can. So many videos and posts showing you how to do it too. I hope the GC team are proud of their high level of support to their customers - really superb all-round. I am a very happy customer, thank you x Pros: The online scheduling is so effective and has proven really popular with my customers. I LOVE this! Cons: When I update a session, would be great if customers could be texted from you instead of emailed. Whilst the notification to the customers is really helpful and saves me so much time, not everyone checks their email daily and if a last minute or same day change, a text would be heaps better.
Overall great product that ticks boxes Overall: This has been hugely labour saving for me and although it's taken some time to consider how to adapt my payment model to fit with the options available in GymCatch, it's really been transformational (and I've tried at least 3 other products and reviewed several more in great detail!!) Pros: Very easy to set up, the interface is nice and clean and the support has been fantastic - quick, honest and helpful Cons: It would be nice if there was an easier way to test things from a user perspective when setting up from scratch. You can of course create a test account but then you have to pay out for test classes/appointments. I'd also really like it if users could just scroll down a chronological list of appointments/classes if they wanted, rather than always having to choose a specific date from the calendar - just as an option.
Best Customer Service!!! Overall: This software has allowed me to seamlessly run my business from scheduling to accounting. It has given me so much of my time back, I don't need to spend hours on admin anymore because of this. It is very user friendly and it did not take my customers long to get the hang of it. The best part has to be the customer support. If anything ever goes wrong or one of my customers needs assistance beyond my control, the support team are absolutely amazing. I never have to panic as they respond instantly via a live webchat and no issue ever goes unresolved. They are so well trained and knowledgable about all ends of the software. It is so refreshing to ask for help and actually receive exactly what you need. 10/10 would recommend. The return for what you pay for is next to none!! Pros: This software has allowed me to seamlessly run my business from scheduling to accounting. It has given me so much of my time back, I don't need to spend hours on admin anymore because of this. It is very user friendly and it did not take my customers long to get the hang of it. The best part has to be the customer support. If anything ever goes wrong or one of my customers needs assistance beyond my control, the support team are absolutely amazing. I never have to panic as they respond instantly via a live webchat and no issue ever goes unresolved. They are so well trained and knowledgable about all ends of the software. It is so refreshing to ask for help and actually receive exactly what you need. 10/10 would recommend. The return for what you pay for is next to none!! Cons: It has everything I need. Sometimes I am limited with features however, I feel that the limits are very niche to my industry. I don't think most businesses would need the things that I would.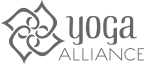 Professional booking and customer management software at unbeatable value
Get started
1 month free. No credit card required. Cancel anytime.