Gymcatch is the complete software management solution for your fitness or wellness business
A simple, mobile-first, offering you can customise to your brand.
Save time and increase revenue.

Whether classes or 1-2-1, publish sessions and automate bookings whilst driving referrals.

Publish sessions, sell packages, manage bookings and increase retention with social and rewards.

LICENSORS, SCHOOLS, BRANDS
Partner to add class listings and booking capabilities to your website.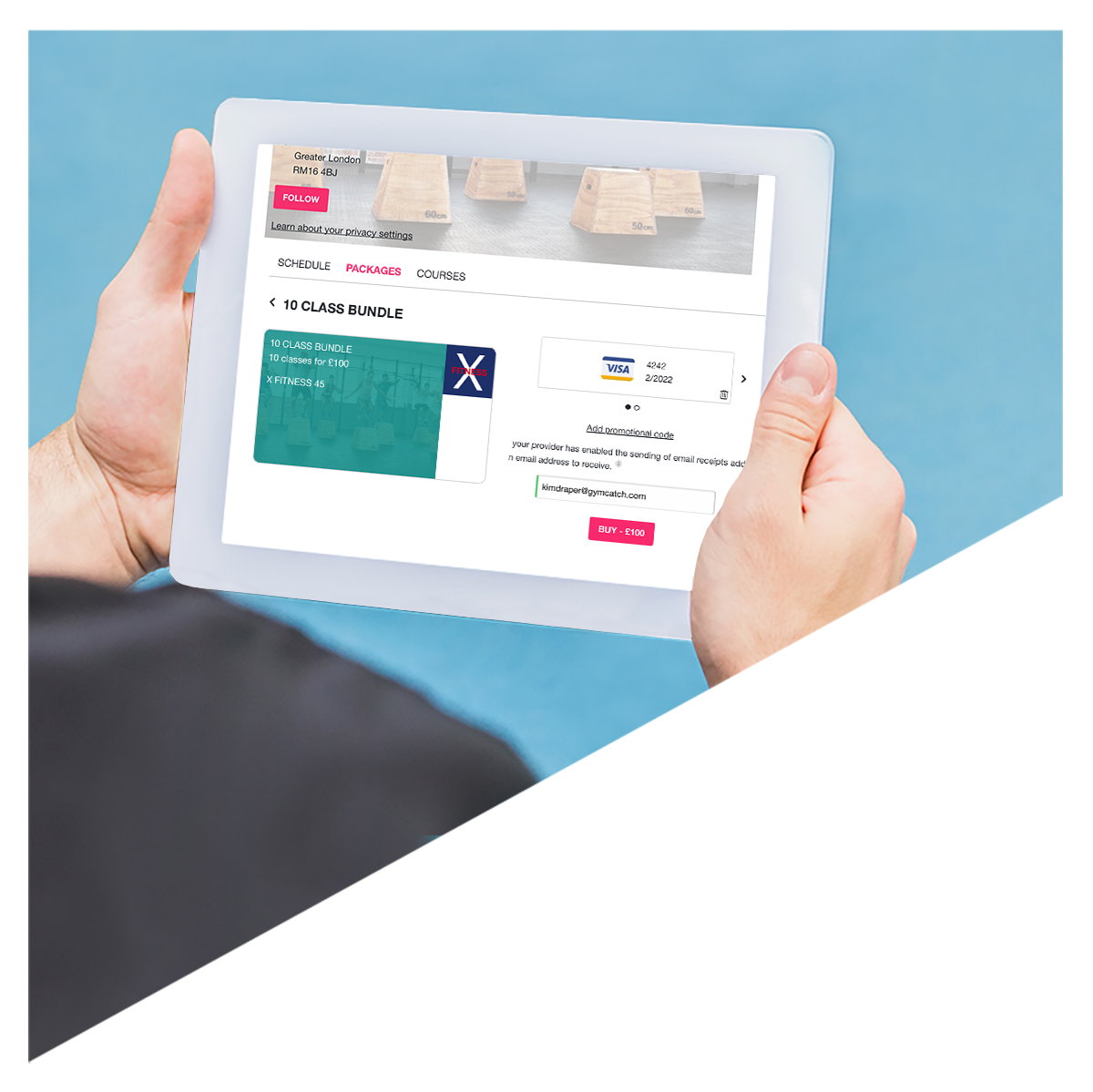 BOOKING: CLASSES, COURSES, EVENTS & APPOINTMENTS
Reduce time spent on repetitive tasks with smart automations. Easy book and pay for in-person, live or on demand virtual sessions on Web, iOS and Android, with memberships, courses (blocks), passes, bundles all supported so you can focus on delivery.
LEARN MORE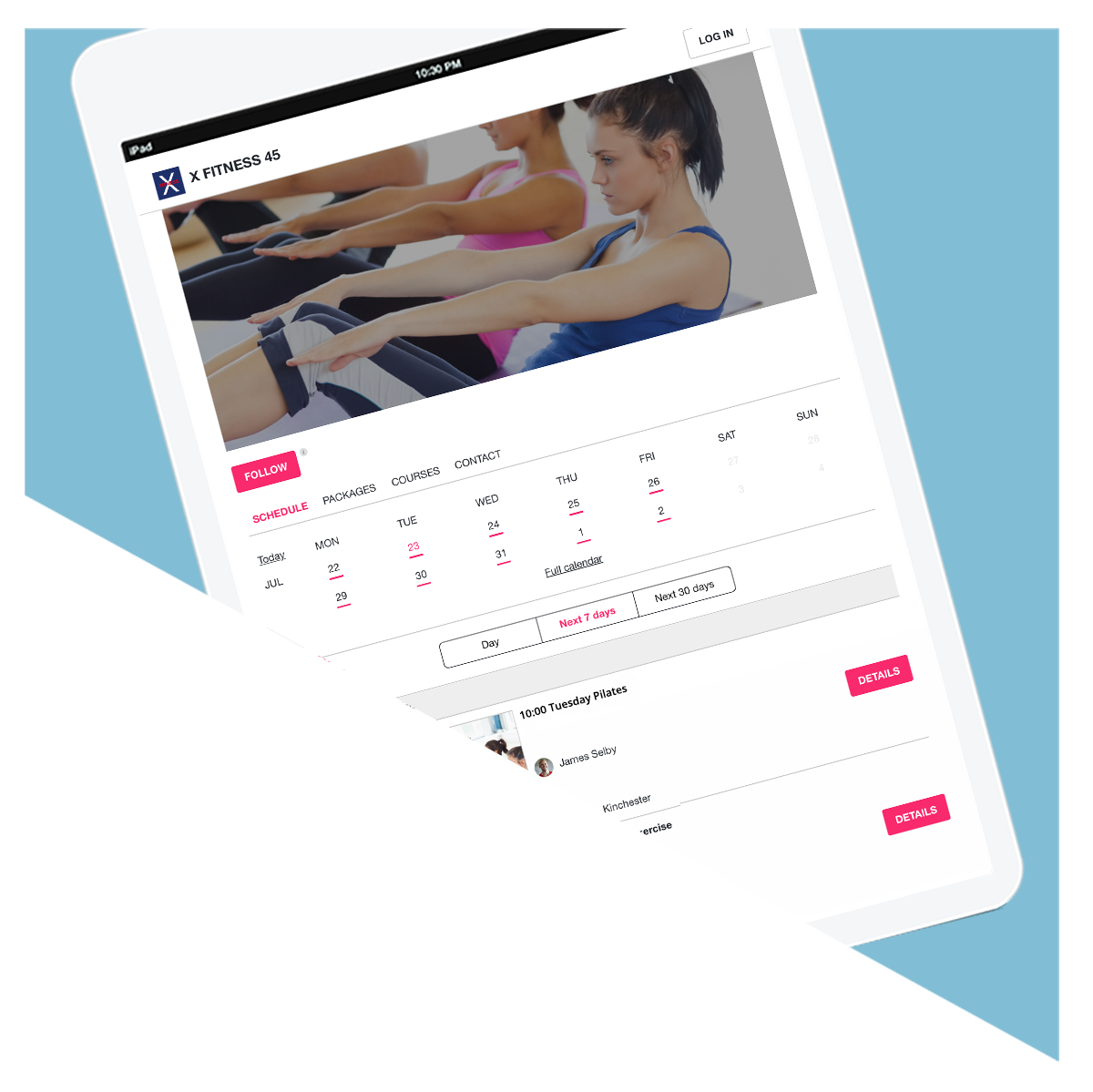 AUTOMATED TOOLS, PROMOTIONS
Multiple place bookings, first come first served wait lists, reminders and cancellation policies with optional auto-credit backs ensure you maximise bookings and minimise no-shows.
Take your sessions virtual to further drive revenue. Create courses (blocks) and enable in-week swaps to save your admin time. Promo codes and special offer packages are perfect for marketing campaigns and early bird discounts.
LEARN MORE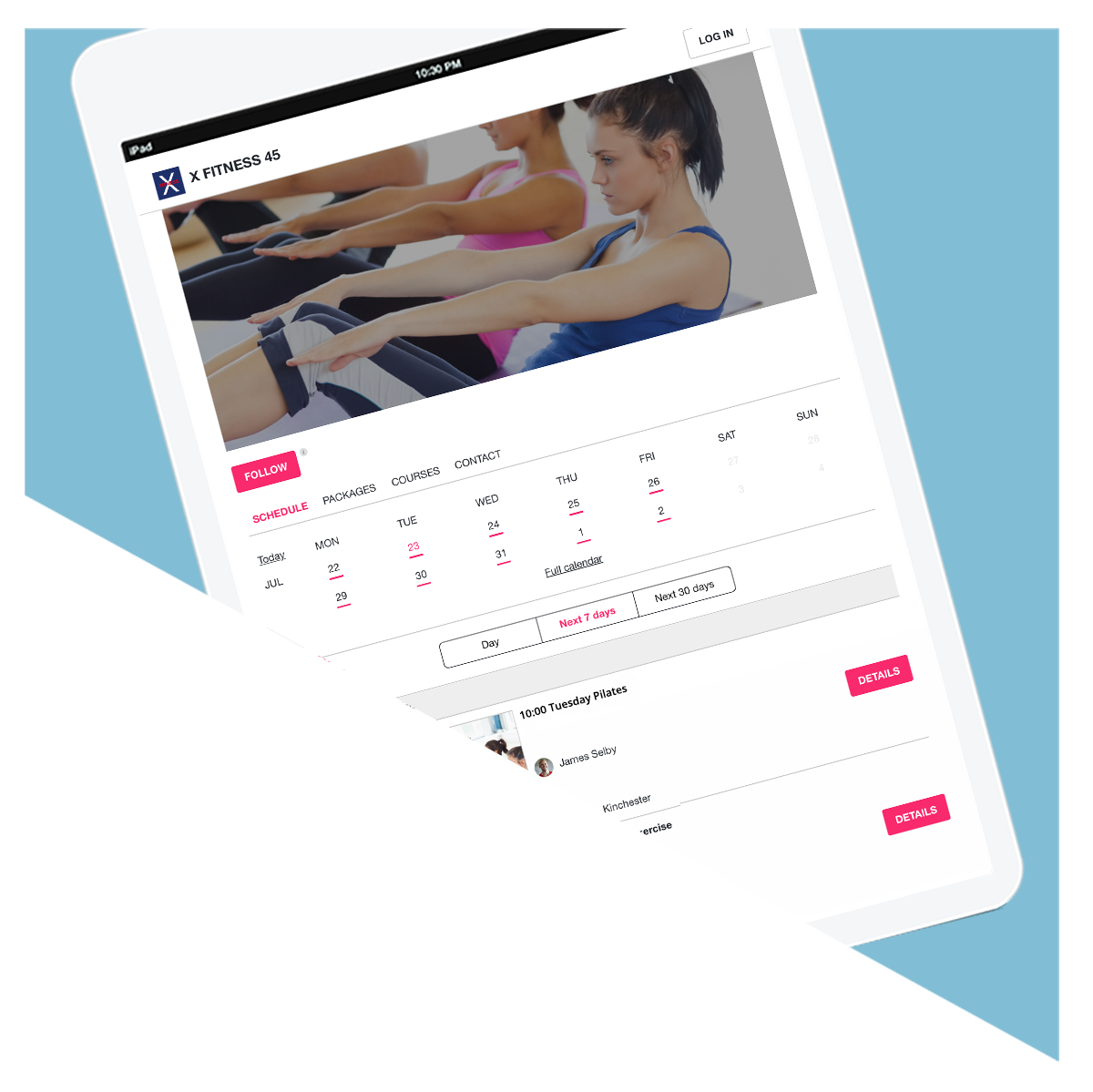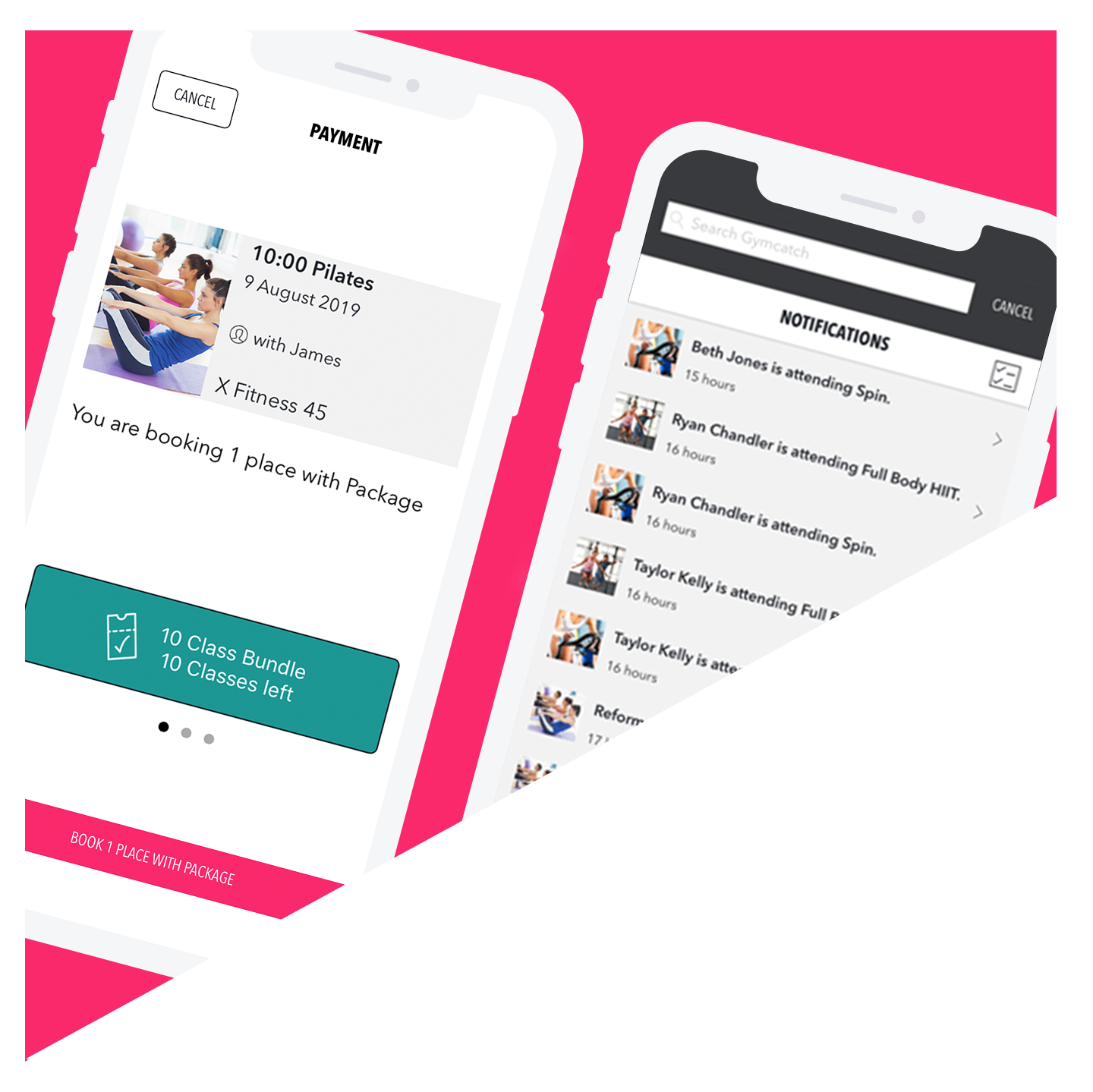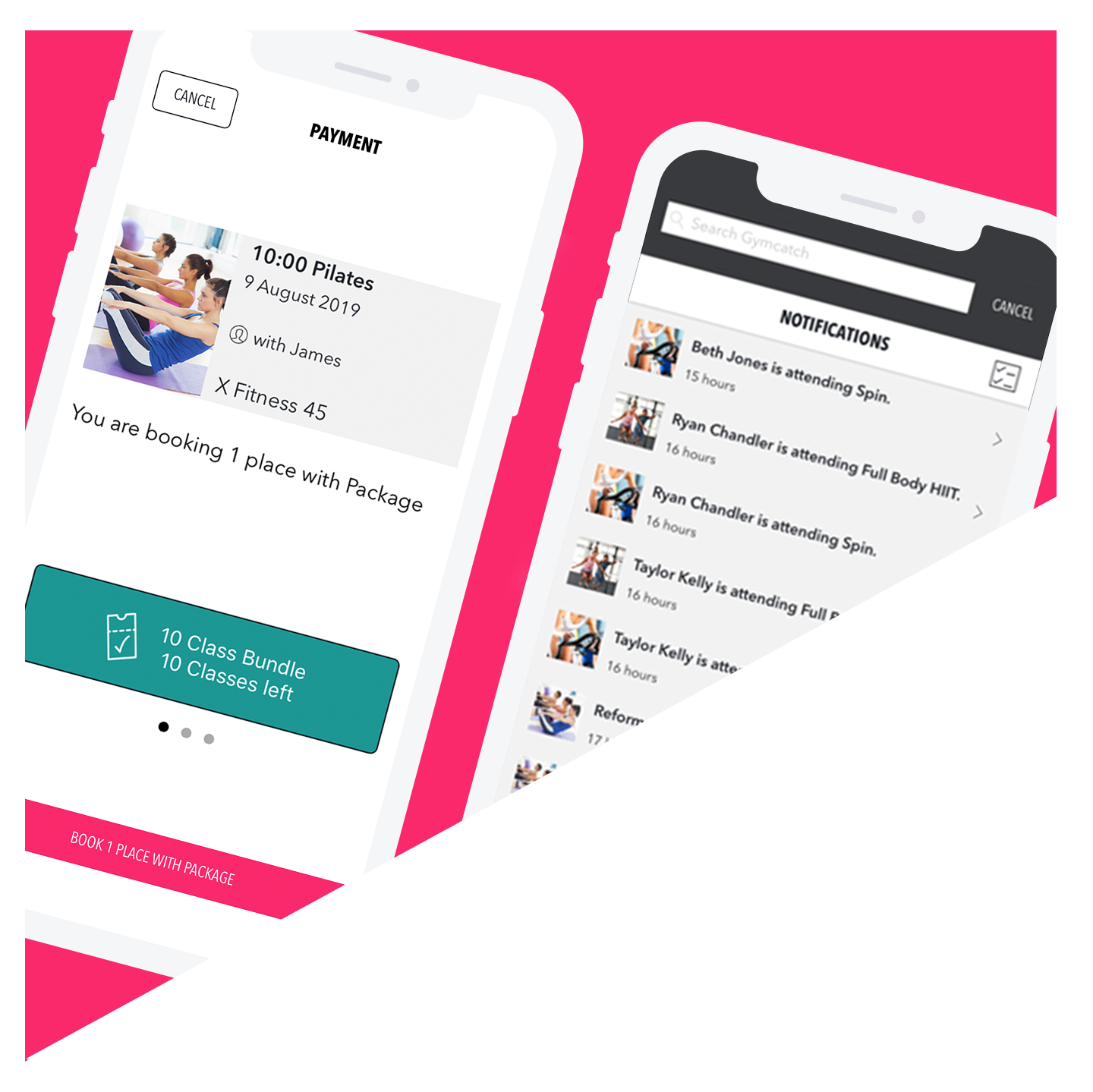 POSTS, PROMOTION & DIRECT MESSAGING
Automated reminders and confirmations free up time, whilst posting business updates, promoting specific sessions and direct messaging ensures you can give great customer service whilst saving time and maximizing revenue.
LEARN MORE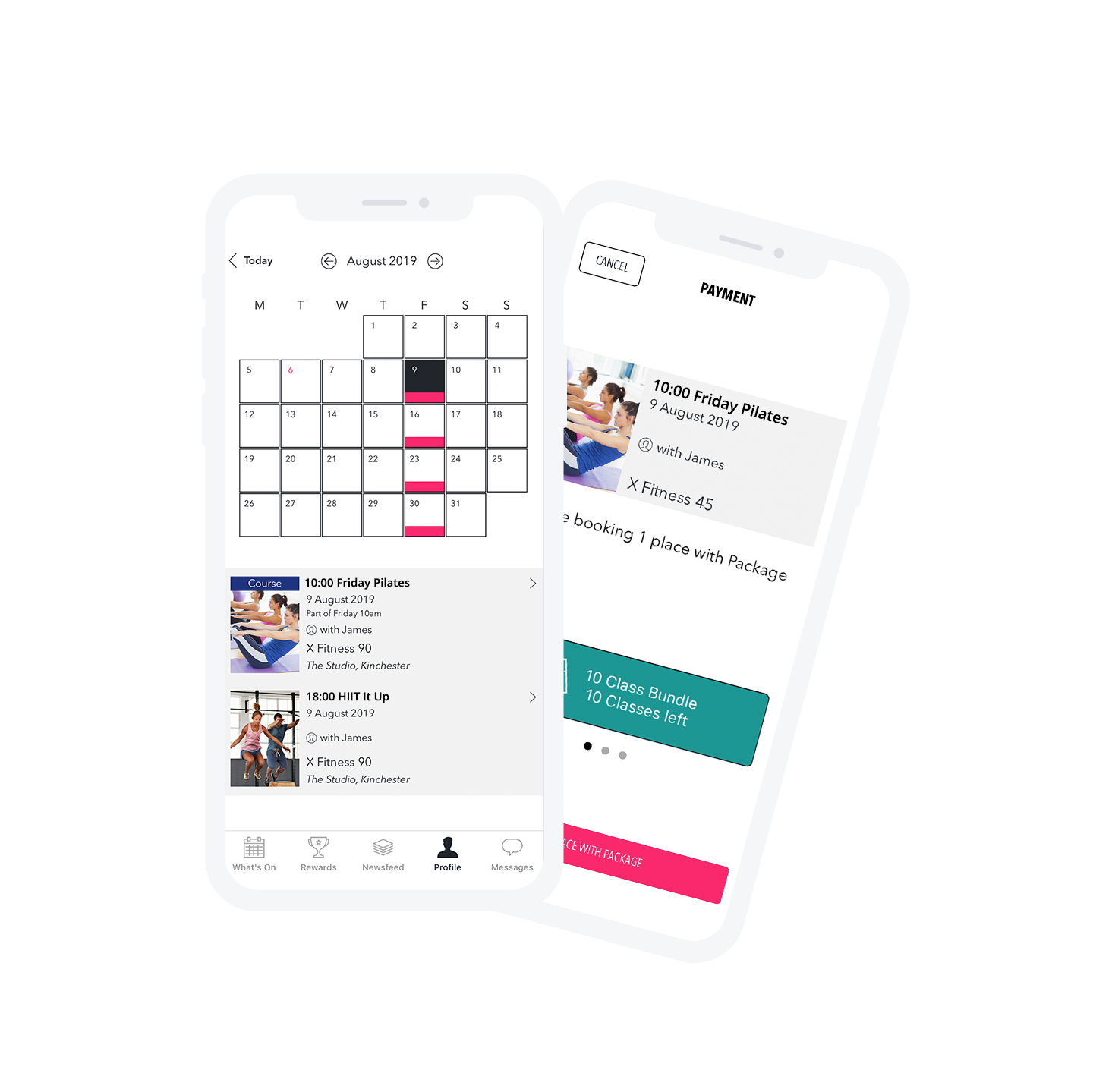 3 TAP BOOK & PAY, SOCIAL & REWARDS
Give your customers a great booking experience with 3 tap mobile book and pay, web booking, website integration and calendar sync.
LEARN MORE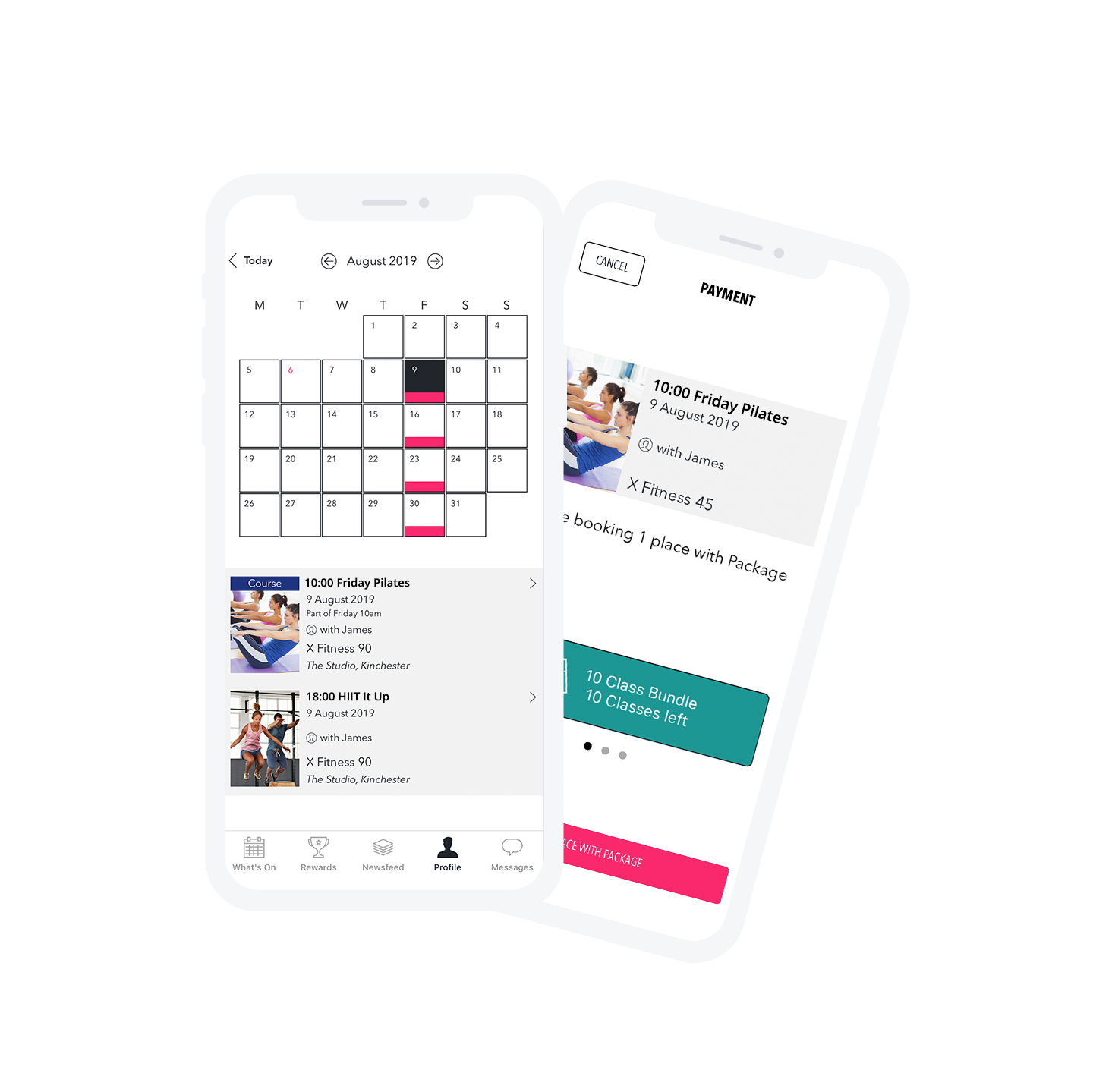 Gymcatch is powered by referrals.
1000s of users, sharing a passion for fitness, reducing admin and increasing revenue.


"I love how I can run my classes on the go, and keep on top of everything from my phone. My clients already love the app too as they are able to book onto classes at any time."
Sarah Swainsbury – Celebrity Circuits


"Gymcatch has saved me so much time! I've automated everything and being able to grow my brand by adding events I deliver at different locations is fantastic."
Lilly Sabri– Lean with Lilly


"I love Gymcatch. Even more importantly, so do my members, booking is so simple, and it gives me all the functionality I need to manage my studio."
Andy Plant – All About Me Fitness
Great effective fitness software Customer service are very helpful and the cost is superb. Well done 🙂 ☺Easy use clever tagging make it so brilliant to separate classes and bundles! ☹My only struggle was I can't get the API to link to my website for direct booking.
GymCatch for Online Fitness All positive. ☺The two main factors in my recommending this software is (1) how easy it was for my clients to get up and running and how much they enjoy using it, and it presented a professional platform for the scheduling and booking of classes and (2) the brilliant attention to details support from GymCatch Team. ☹It works for Energy Balance Fitness' needs.
Wonderful Business Support What impressed me most is the customer support, which is amazing. I have been in communication with [SENSITIVE CONTENT HIDDEN] and nothing seems to be too much trouble, which is rare. ☺The software is extremely user friendly. The basic package does everything I need and more, its helped me get my business off the ground. ☹A few of the links could be improved but there nothing too concerning.
When Covid-19 hit, GymCatch was there to allow me to adapt I am able to take contactless payments easily and I am able to see how many participants I will be expecting to each class. I am now able to have a cancellation period, whereas people used to pay on the door so I had no back up in the case of people not turning up. With Covid-19, it has allowed me to stay Covid Secure ☺I like that it is handy for me to set up classes, take payments and check who has booked on. You can integrate your Par-Q, allowing your participants to fill this out, which you can then download the answers to a spreadsheet, allowing for easy access to information. ☹It does take some getting used to when finding out different parts. I found I had to play around and set up a consumer account as well as my portal account so that I could work out what different parts meant (for example bundles and passes), sign myself onto my classes to see how things worked.
This did the job perfectly Overall this little program kept my business going through lockdown. At the beginning when I started zoom classes I was sending emails to my client, checking they had paid and then sending a zoom link. It took ages. After a few weeks I though I need to find something to help me and I found Gym Catch. Once my Business was set up on the system it more or less ran itself. Definitely worth the money. ☺It made my little business look professional by having an online booking system. ☹The App wasn't as good for the administration side. It didn't have all the functionality However I had access to a computer so that was fine.
Useable even for a 'Non Techy ' person Pleasantly surprised . Would highly recommend it . ☺Customer service support is very good . Easy- ish to use ☹Lots of layers of stuff to work through which takes a while to memorise where it all is
Great Booking System ☺An easy to use system at an affordable price. You get a free trial to try it out before you make a purchase. It is now fully intergated with zoom if you have online classes. You are able to set up discount codes, packages, take payment for block bookings and also ad hoc payments. If you use this code you will get an extra month added to your introductory free trial [SENSITIVE CONTENT HIDDEN] ☹Some features that were missing have now been included, such as participation waivers.
Excellent service! Excellent app & customer service is brilliant, very quick response to all my questions.. ☺I love this software, so easy to use for me and my clients.. I end up with so many extra bookings because of it I'm sure!! ☹This is the first app I've used for class bookings and it just gets better and better..
Best booking software out there! Gymcatch is an efficient and affordable booking system which looks very professional. I have had very positive interactions with the directors and found that they are genuinely passionate about making their system work best for their clients and their businesses. [SENSITIVE CONTENT HIDDEN] are very responsive to feedback and are constantly working to make sure the system evolves to meet our needs (such as adding Zoom links when many of us had to move our businesses online). ☺As an administrator, I like the fact that users have the choice of logging in via the app or the website, as some of my clients don't use smartphones. I love that the same software can enable me to offer packages of classes to be used within a time limit as well as courses that run weekly for a certain length of time. This gives me the flexibility I need for my business model. ☹Initially I didn't like that there was no Courses feature for block bookings, but this has now been added and works very well for me and my clients.
What an App Great experience, definitely recommend ☺So easy to use, very intuitive, you can see everything. Plus the support is top notch! Customer service is incredible 10 out of 10! ☹Nothing. Great product. Highly recommend
MANAGE AND GROW YOUR BUSINESS
Professional booking and customer administration software at unbeatable value.