Gymcatch is the complete software management solution for your fitness or wellness business
A simple, mobile-first, offering you can customise to your brand.
Save time and increase revenue.

Whether classes or 1-2-1, publish sessions and automate bookings whilst driving referrals.

Publish sessions, sell packages, courses and memberships. Easily manage bookings and customer records.

LICENSORS, SCHOOLS, BRANDS
Partner to add class listings and booking capabilities to your website.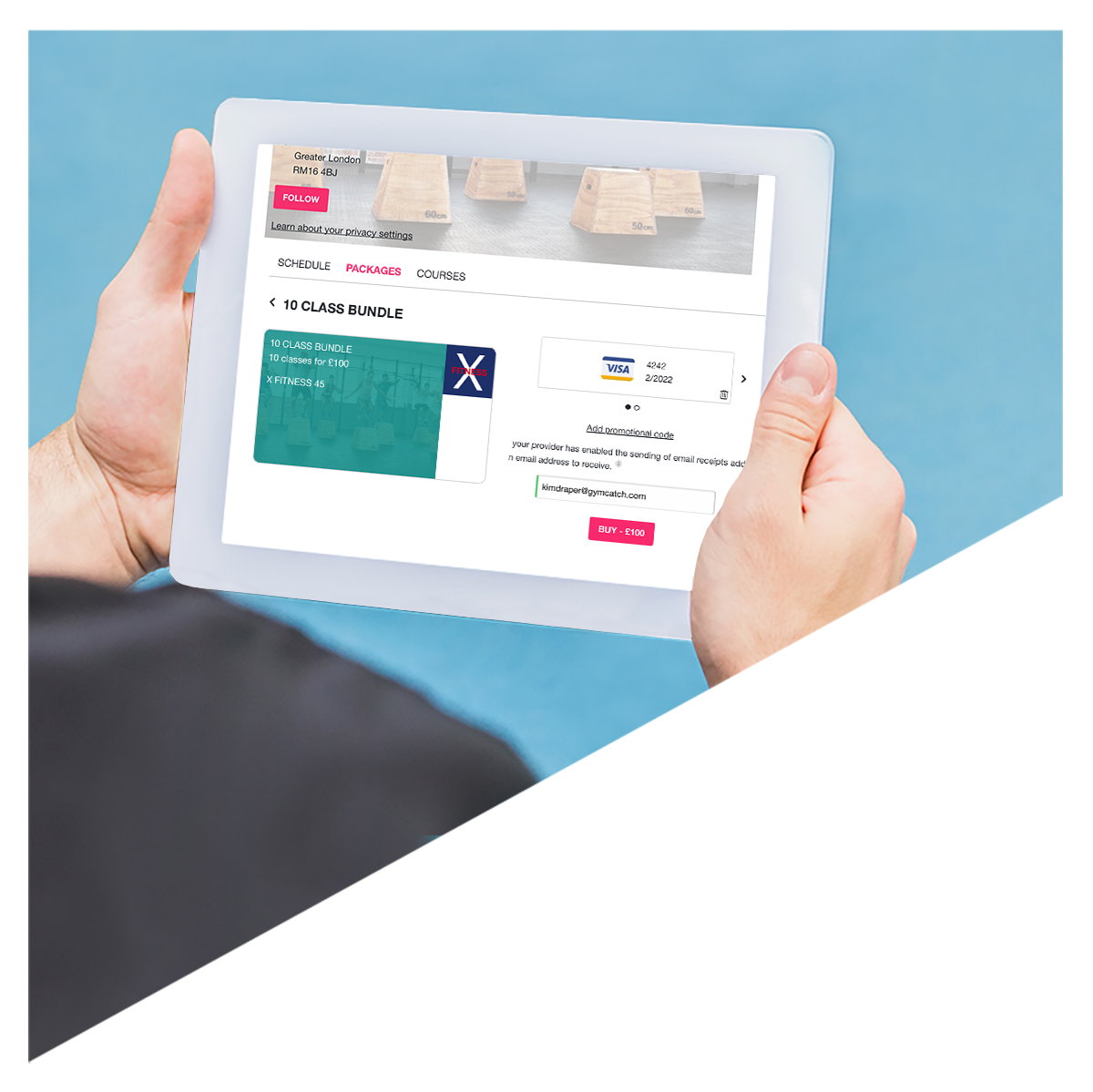 BOOKING: CLASSES, COURSES, EVENTS & APPOINTMENTS
Reduce time spent on repetitive tasks with smart automations. Easy book and pay for in-person, live or on demand virtual sessions on Web, iOS and Android, with memberships, courses (blocks), passes, bundles all supported so you can focus on delivery.
LEARN MORE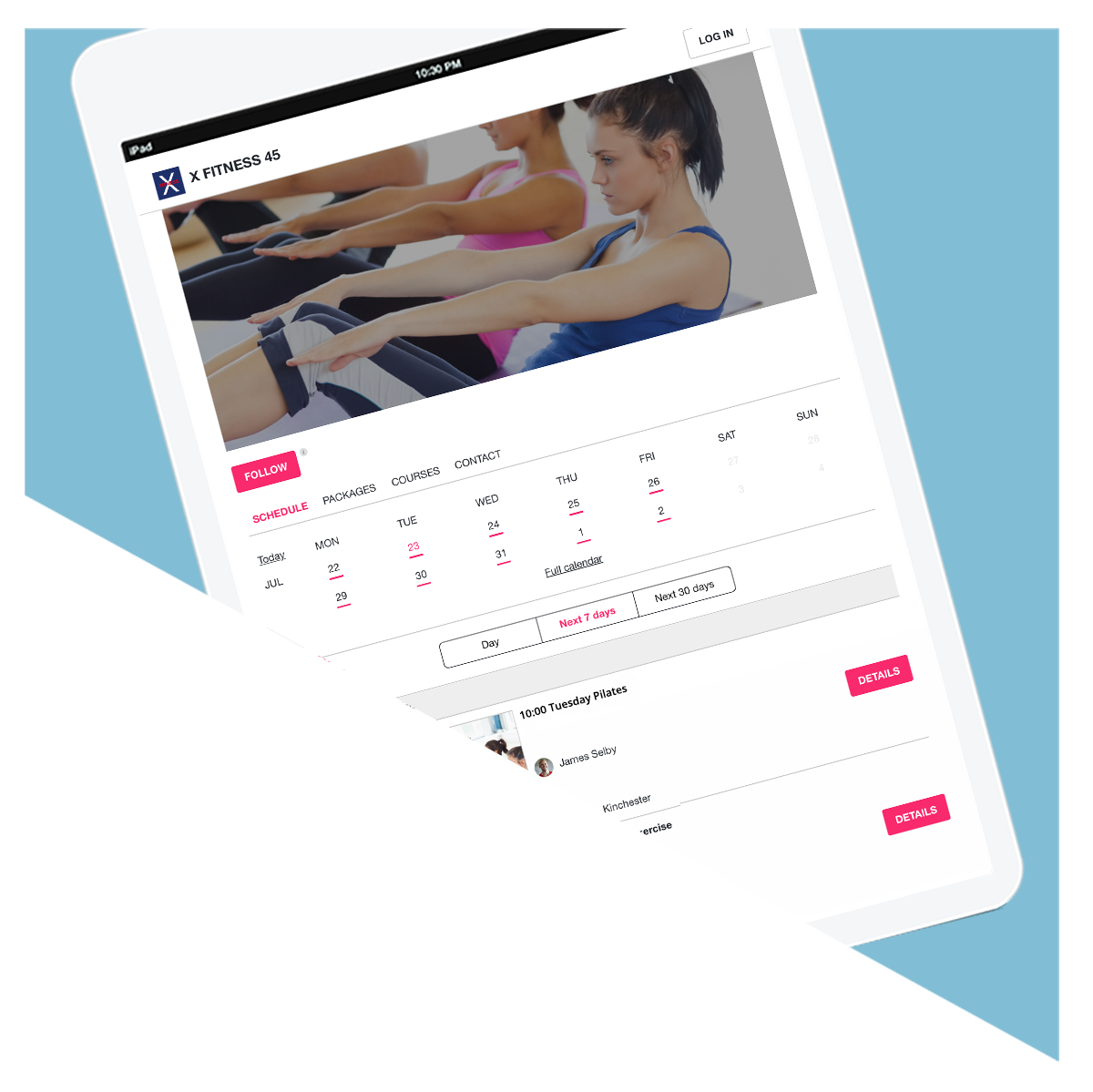 AUTOMATED TOOLS, PROMOTIONS
Multiple place bookings, first come first served wait lists, reminders and cancellation policies with optional auto-credit backs ensure you maximise bookings and minimise no-shows.
Take your sessions virtual to further drive revenue. Create courses (blocks) and enable in-week swaps to save your admin time. Promo codes and special offer packages are perfect for marketing campaigns and early bird discounts.
LEARN MORE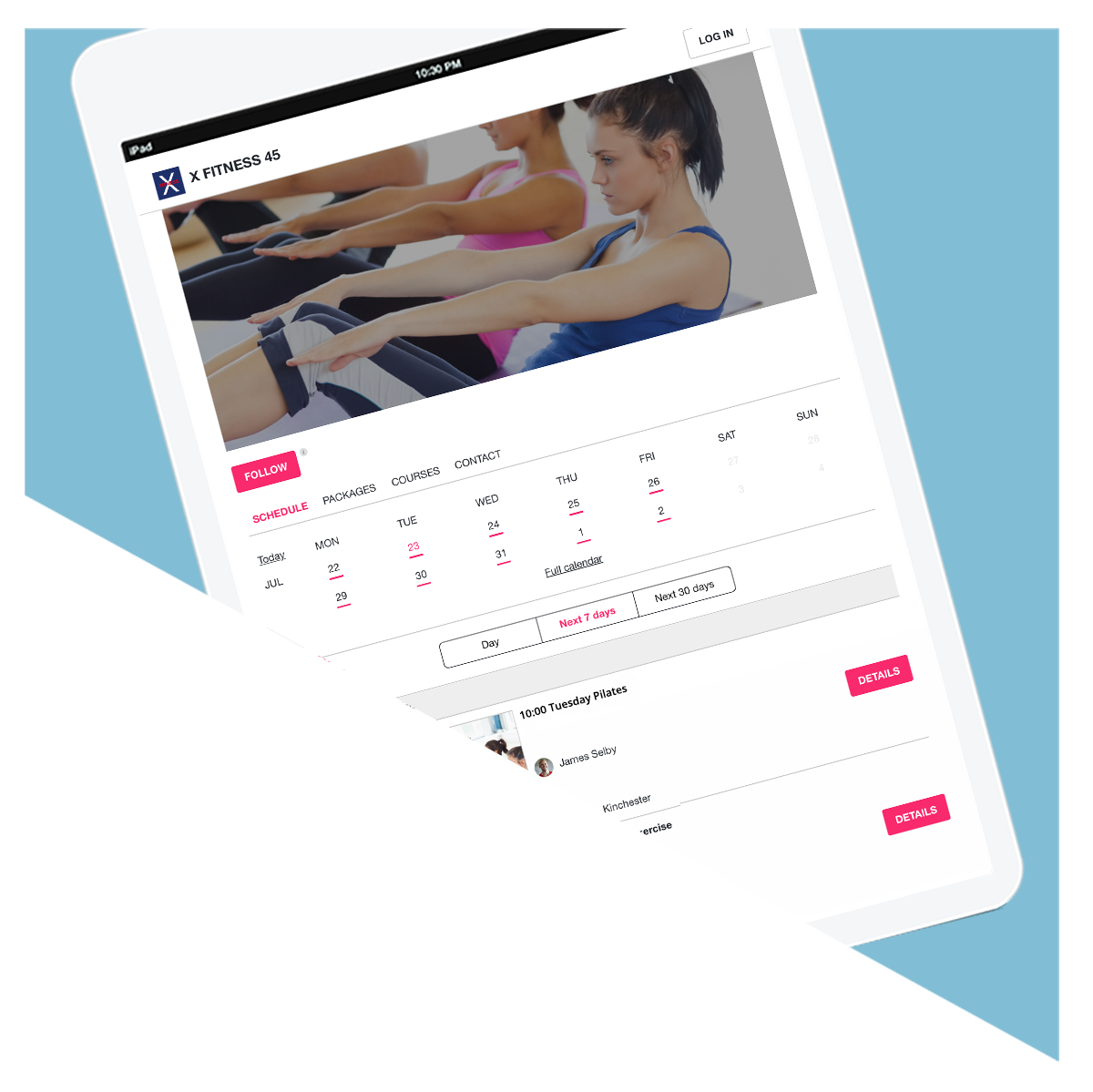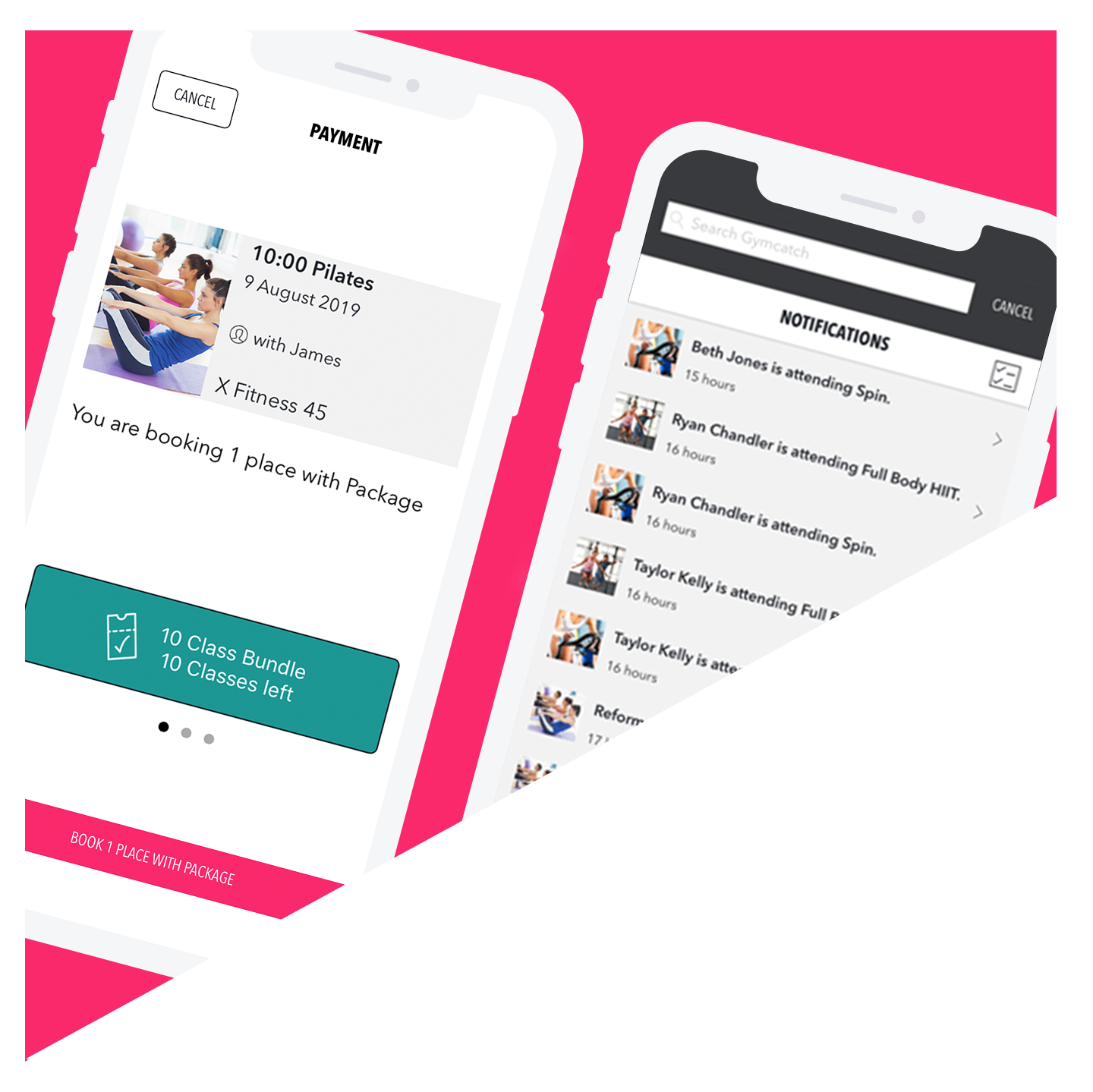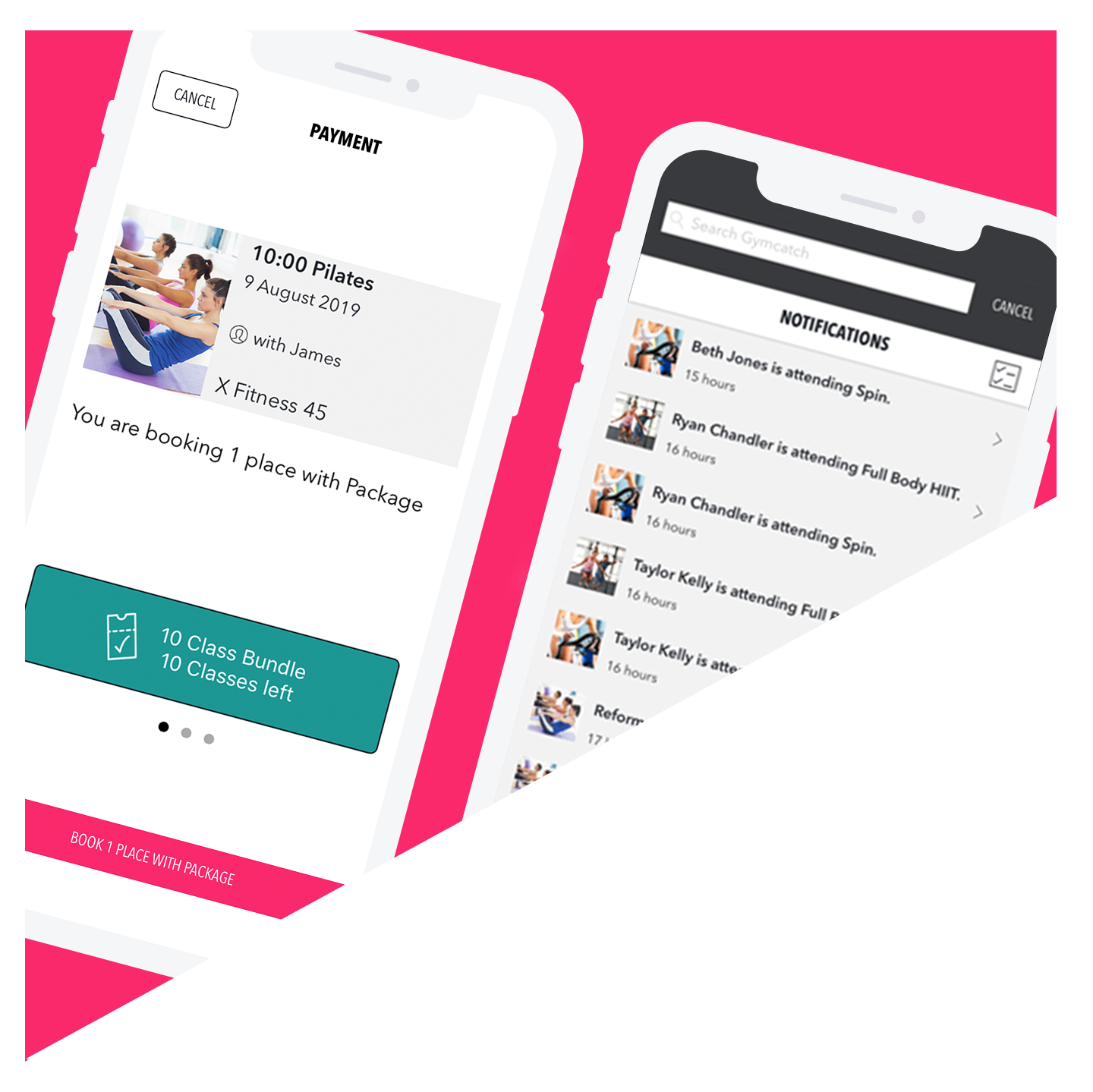 POSTS, PROMOTION & DIRECT MESSAGING
Automated reminders and confirmations free up time, whilst posting business updates, promoting specific sessions and direct messaging ensures you can give great customer service whilst saving time and maximizing revenue.
LEARN MORE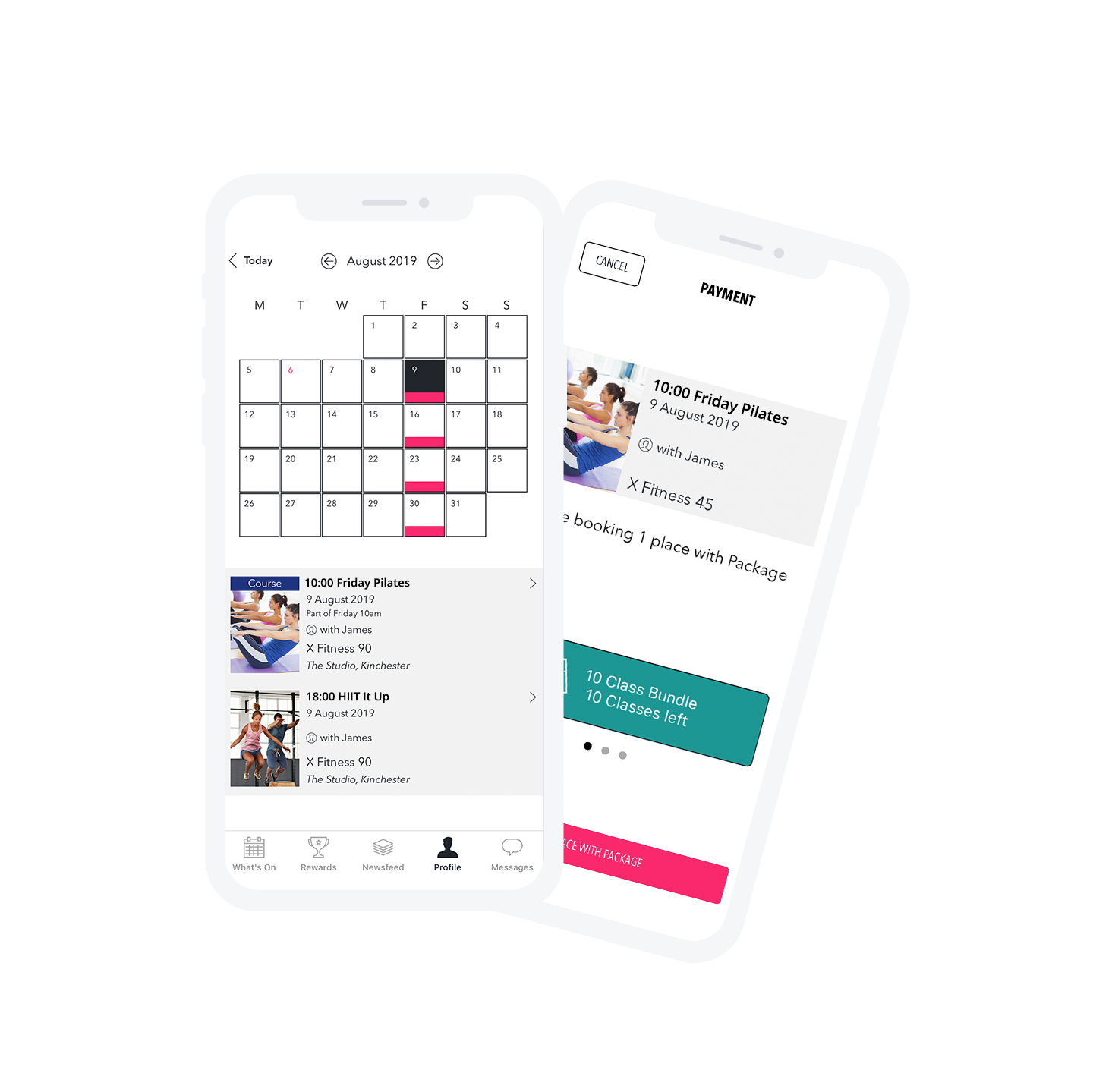 3 TAP BOOK & PAY, SOCIAL & REWARDS
Give your customers a great booking experience with 3 tap mobile book and pay, web booking, website integration and calendar sync.
LEARN MORE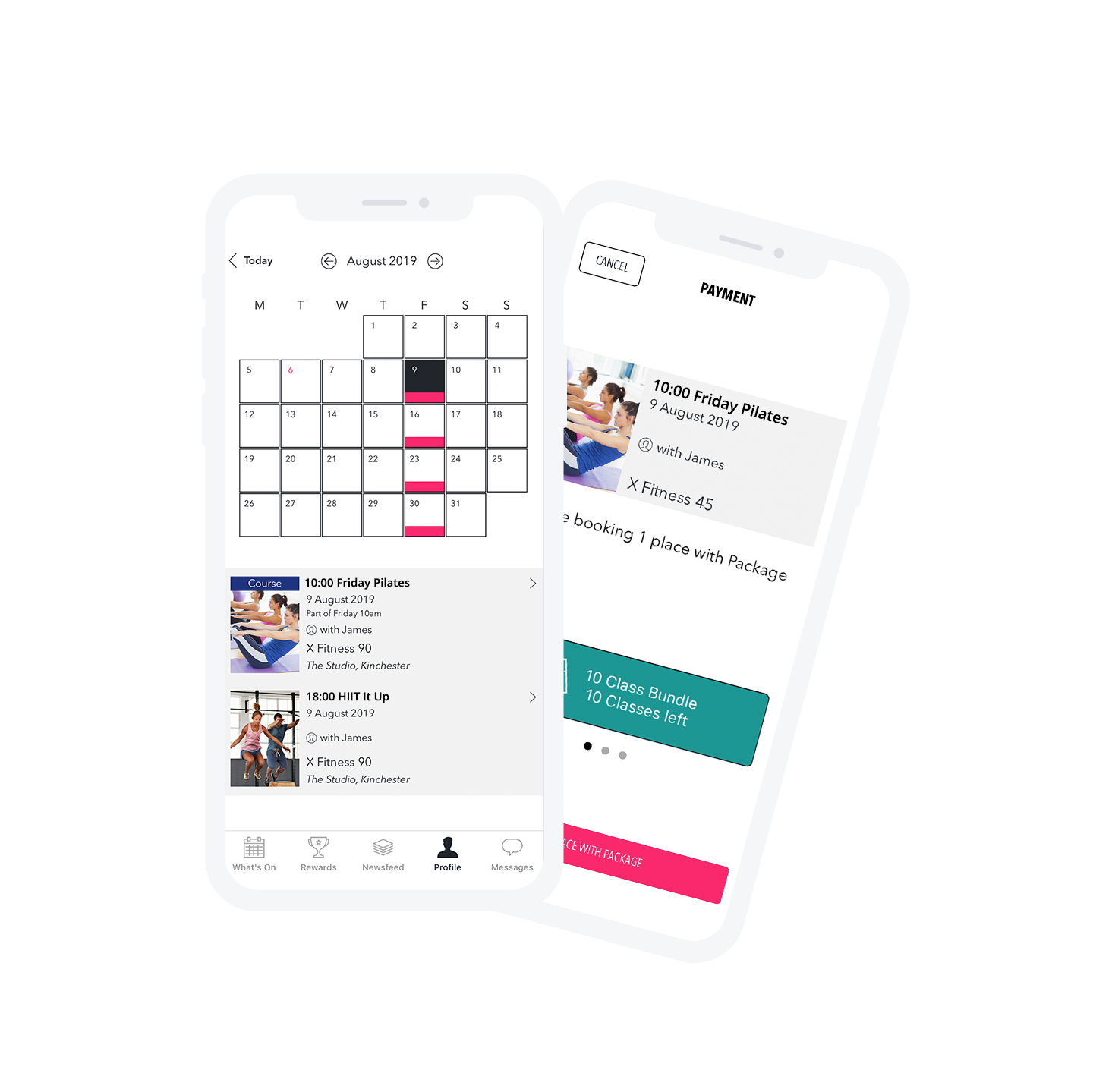 Gymcatch is powered by referrals.
1000s of users, sharing a passion for fitness, reducing admin and increasing revenue.


"I love how I can run my classes on the go, and keep on top of everything from my phone. My clients already love the app too as they are able to book onto classes at any time."
Sarah Swainsbury – Celebrity Circuits


"Gymcatch has saved me so much time! I've automated everything and being able to grow my brand by adding events I deliver at different locations is fantastic."
Lilly Sabri– Lean with Lilly


"I love Gymcatch. Even more importantly, so do my members, booking is so simple, and it gives me all the functionality I need to manage my studio."
Andy Plant – All About Me Fitness
Great Software ☺Simple to use, clients can use the app to book on my classes. Also easy to manage, add or cancel sessions etc. ☹I can't think of any. Gym catch did what I needed it to do.
Gamechanger ☺Gymcatch revolutionised how I take bookings for my group fitness. It was great to be offered free trial after which I could not go back to emailing my clients before each class (I run 4/week) reminding them to sign up. Gymcatch freed so much of my time, saved me tons of hussle with messing up with emails and responses. On top of that it the software and phone app looks super professional. My clients love using it and also this means they can check information about the class, like location, number of places remaining. I'd recommend that to every pt or group trainer. ☹I can't think of any, but I only use it for basic level.
Amazing I have recommended this to everyone in my business ☺Ease of use. professional look . Kept my business going the way we needed ☹None
Easy to use booking system. Unfortunately have had to leave die to lack of use during covid. They have been so helpful and allowed me a few free months to see if I would get back up and running. Easy to use and Great look to the app ☺It was very easy to use and set up classes and memberships ☹I have been with gym catch for 3 years. Easy to use. Great price. Great customer service.
Highly Recommend Love it, I researched other systems and Gymcatch came highly recommended & I see why. ☺Love this App & system. Let's me do everything I need it to, schedule a variety of classes, courses. Ease of use for clients to book on & excellent tech support. 5 stars from me. ☹Getting started but I have great tech support from Gymcatch
Nothing but praise for Gymcatch ☺From a business perspective it's incredibly easy to set up (with comprehensive guides and support available if needed), has adaptability / flexibility with 'Bolt-Ons' and makes tracking bookings and attendees a doddle. From an end user perspective I've had feedback saying it's very user-friendly due to it's straight-forward, easy to navigate app. ☹I can't personally say that I have come across any cons, it's made my life a lot easier. If I've felt something wasn't quite right I've contacted support who have pretty much instantly either pointed me in the right direction or noted my query / issue.
Great effective fitness software Customer service are very helpful and the cost is superb. Well done 🙂 ☺Easy use clever tagging make it so brilliant to separate classes and bundles! ☹My only struggle was I can't get the API to link to my website for direct booking.
GymCatch for Online Fitness All positive. ☺The two main factors in my recommending this software is (1) how easy it was for my clients to get up and running and how much they enjoy using it, and it presented a professional platform for the scheduling and booking of classes and (2) the brilliant attention to details support from GymCatch Team. ☹It works for Energy Balance Fitness' needs.
Wonderful Business Support What impressed me most is the customer support, which is amazing. I have been in communication with [SENSITIVE CONTENT HIDDEN] and nothing seems to be too much trouble, which is rare. ☺The software is extremely user friendly. The basic package does everything I need and more, its helped me get my business off the ground. ☹A few of the links could be improved but there nothing too concerning.
When Covid-19 hit, GymCatch was there to allow me to adapt I am able to take contactless payments easily and I am able to see how many participants I will be expecting to each class. I am now able to have a cancellation period, whereas people used to pay on the door so I had no back up in the case of people not turning up. With Covid-19, it has allowed me to stay Covid Secure ☺I like that it is handy for me to set up classes, take payments and check who has booked on. You can integrate your Par-Q, allowing your participants to fill this out, which you can then download the answers to a spreadsheet, allowing for easy access to information. ☹It does take some getting used to when finding out different parts. I found I had to play around and set up a consumer account as well as my portal account so that I could work out what different parts meant (for example bundles and passes), sign myself onto my classes to see how things worked.
MANAGE AND GROW YOUR BUSINESS
Professional booking and customer administration software at unbeatable value.