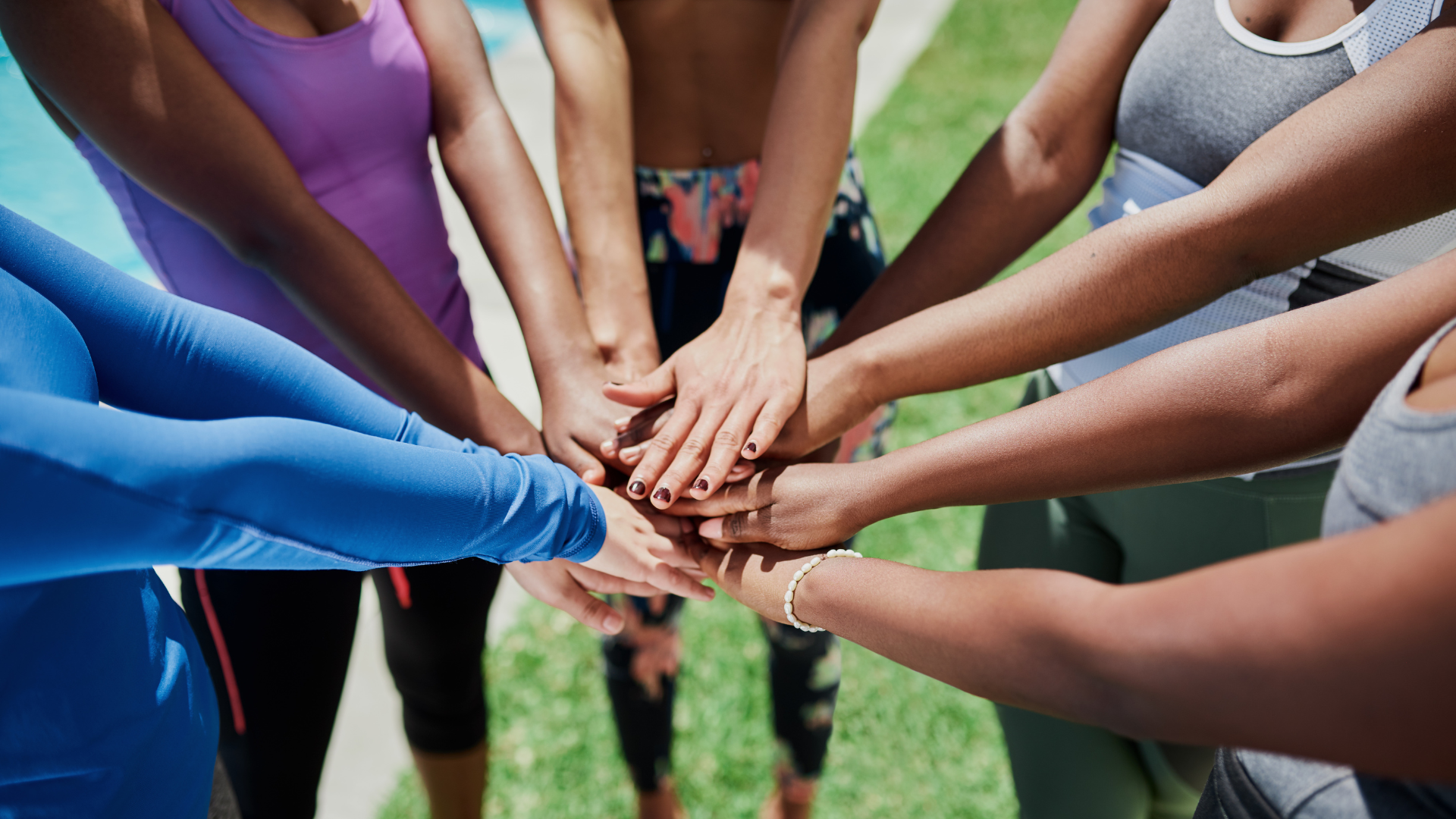 How are you going to market your fitness business as you Get 2023 ready?
Between now and the end of the year we're going to take a look at 5 areas to help you Get 2023 ready.  Follow us on Facebook, Instagram, Linkedin or Twitter to be sure you don't miss our follow-up posts.
In our fourth blog post in the series, we looked at operating tactics to save time and maximise revenue.  In this post, we turn to thinking about promotion and how to think about marketing your business.
This post dovetails with a number in this series, especially Who are you targeting as new customers? What do they want from their fitness provider? and What incentives should you offer your current or target customers? Those posts include some internally focused marketing tactics for driving referrals.  Here we focus on what external, outward-facing tactics you can use to promote your business.
Fundamentally, to market your business successfully you need to deliver the right message at the right time to your target customer.  The first step to any marketing, therefore, is to ensure you're clear on your messaging and brand.  What values do you want to convey?  How do you differentiate yourself from other fitness or wellness businesses?  Buyers want to see an authentic message, as much as possible, personalised to them.  Being clear on what benefits they'll get from your services and placing that in context for them is often key in motivating, and indeed justifying the buying decision.  With your messaging clear you can move on to consider what marketing tactics are right for your business.
Focus on social proof
As you promote your business you'll very likely need to offer credibility to your messaging.  The very best way to do this is with customer testimonials and social media support.
Think about how you can effectively collect a good number of testimonials with permission to use them (!).
It's also worth trying to ensure your customers are following you on social media, and perhaps you can even incentivise them to do so – as you then have a more engaged audience to share content that you can post through your own channels.
Direct marketing
With everyone now so digitally focused and online for long periods of the day it's tempting to overlook traditional marketing techniques.  However, it's also important to remember that location is a hugely important factor in people's decision to buy your services and, indeed post-pandemic with the shift to work from home, many will be spending even more time outside of city centres.
So thinking about direct channels, such as local listing magazines, coffee/supermarket bulletin boards and even leaflets in local businesses/health services can be a super way of generating awareness.
Local groups and associations
Building on local activity, it's worth researching if there are any local groups that you may be able to join (which often have large and active Facebook groups too) or even sponsor to promote your business.  Examples would be business trade groups or sports clubs.  These can be a great way to both meet potential new customers but also a means to partner to cross-promote businesses while raising your local profile.
SEO
SEO, or search engine optimisation, is the way in which you can be discovered via searches made on online search engines such as Google.
If you have a website building a strong SEO presence (even if you know what you're doing) can take some considerable time, especially if there's competition for the key search terms that you'd want to rank for (e.g. 'gyms near me').  There are a number of Google-driven ranking website 'good hygiene' criteria you'd want to ensure are added, as well as adding relevant content regularly.  In short, it's likely to be something that if you're going to focus on, you may want some expert support with (even if that's small tweaks/directional advice).
As a result, building, maintaining and actually getting leads via a website can be far more costly and longer process than people envisage.  That's not to say it's not the right option for many – you have to start somewhere, and if done right can be terrific, but for many, it might not represent a good short-run return on investment.
There are, however, ways in which you can still benefit from SEO without having to have a full-blown SEO-optimised website.  For example, it's worth checking if your booking system gives you a unique web page that is SEO optimised as part of the deal.
Paid digital ads
Depending on your budget, you may wish to look at either paid Facebook or Google (PPC – pay-per-click) ads.  The former are display based on people's stated/revealed interests and the latter based on entered search terms on Google (so can be a way to shortcut SEO optimisation).  Whilst setting these up can be intimidating, like most platforms, if you invest a little time in understanding the basics you can upskill to run them both without necessarily needing a local marketing agency to help.
The great thing about both is that you can run limited tests without having to over-commit.  If you're not tech confident, you may want to look at whether a local marketing agency could help.
The reality is that the entailed time, set-up cost and likely need to experiment in the early days may mean this isn't for every business, but if you're a larger business, with a strong digital presence (with a good digital way of converting customers from leads to customers) then they're definitely worth considering. 
That completes our Get 2023 ready series.  We hope you have found it informative.  Please do follow us on Facebook, Instagram, Linkedin or Twitter to keep up to date with new business management content, offers and news!
Ollie is the founder of Gymcatch, a fitness bootcamp booking software and customer management software company with monthly pricing starting at £/$10 per month.