It's International Dance Day today and what a better way to celebrate than sharing some of my top tips on how to make the jump from dance enthusiast to dance fitness instructor.
Moving towards a new career or class concept armed with rhythm and a desire to make people feel amazing, can seem like a dream come true for many. It was for me over 10 years ago now, when I turned my dancing career into fitness and took the giant leap to become qualified and gain a few group instructor licences under my belt. The journey has come with some challenges, like for most, but I have managed to overcome these and gone onto launch my own business and support hundreds of group instructors with their fitness business.
Here I would like to share my top 5 tips on how to get started with becoming a dance fitness instructor.
1. Find your vibe
There are so many different styles of dance and dance fitness as well as a whole host of teaching methods. If you have a passion for a certain style of dance or music then this will start to pave the way towards a certain brand or creating your own class around a specific theme.
There really is something for everyone in dance fitness – for instructors and participants, which is GREAT because we are all so different with what we love and are truly passionate about helping people stay active.
2. Connect with your clients and potential clients
It might sound basic, but what is your market really looking for? This will help shape how you construct your class if you are going freestyle. If they are after something upbeat with a higher intensity then that will let you know what bpm or movement patterns you might look at. Do they already have experience in dancing? Could this be the first fitness dance class they have ever done? Then that will change what you might add in too. The same goes for branded concepts. Choose something that fits you AND your target market will make it a lot easier to sell as well as to connect with.
3. Make sure you have the right qualifications
Ensure that whatever qualifications you have extend to the concept you wish to cover. The first port of call for someone with no fitness or dance background would be to look at a group exercise qualification. Being qualified in the style of class you want to teach will also help you to pick up cover work at a gym or studio which will help you hit the ground running.
4 Reach out to local instructors
If you are looking to teach but you have no experience, why not attend a variety of classes whilst you work out what it is you truly love. Let the instructor know that you're intending to train up and they will no doubt be able to point you in the direction of other places to go locally or centres to reach out to that might need extra cover.
5. Think outside of the box
If you're looking for cover work, then sure, it makes sense to offer a class that's popular in your local area. But if it's your own class that you're looking for, perhaps it would be better to stand out in a busy market than offer the same style or concept. There is something magical about not being afraid to be yourself and teaching a class that makes you feel confident and your clients will feel exactly the same when they connect with you.
If you decide to start a career as a dance instructor, you may want to consider investing in fitness management software like Gymcatch to help you manage your schedule, clients and payments.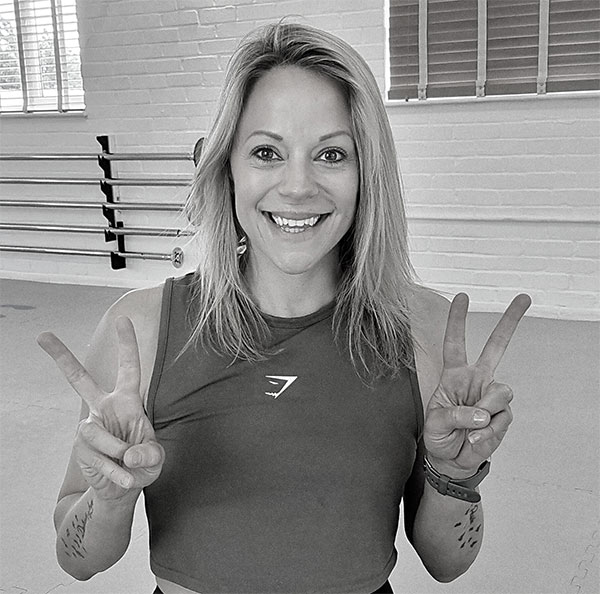 Owner of AMF World (instructor choreography library & education solution) and Anna Martin Fitness. With over 16 years experience in dance & fitness, Anna's focus is spreading the love of resistance training in the group exercise community – to both clients and instructors.