How can Gymcatch help differentiate yourself as a personal trainer
Hypothesis: Most personal trainers that are open for business can't actually be reached.
The test
In researching this article, our team decided to conduct a small test. We called 50 personal trainers we'd found on Google between 9-5pm on a Tuesday to try and make a booking. If we got through to them, we came clean around why we were phoning and congratulated them on having excellent customer service. If they didn't answer, they went straight into our data-set.
We're not a team of data scientists, and as such we're well aware that a test pool of 50 isn't always statistically significant. That said, our small test still managed to show some startling results.
Straight to voicemail
How many PTs do you think we were able to get hold of right away? Here's your answer: 9 out of 50. That's less than 1 in 5. 80% of PTs could not be reached. 12 had a web form to book one-to-one sessions. 100% had email addresses or contact forms on their websites. We could have chosen to follow-up if we wanted to.
Why is this important?
As a potential new customer looking to start a client relationship in my area, I can easily find PTs on Google, but I can't actually speak to anyone or purchase anything when I need or am ready to. So in theory, over 50% of the PTs in our mystery shopper exercise technically lost a client.
But…you'd phone back, right?
Consider the customer's initial decision to establish a trainer-client relationship. A potential customer thinks long and hard about whether personal training is right for them, and then they make the decision based on an intangible reason – like a moment in time or a sudden burst of motivation. They don't want to send an email, they want to lock in their free test session now.
Customers searching for a service via Google are not choosing you based on personal referrals. They're making decisions based on who looks the most credible.
Of course, some potential clients will try again, leave a message and be happy to drag out the purchase process with a series of email or texts. But in today's world of instant gratification where the click of a button can get you a taxi, order your takeaway, or purchase your clothing, your customers might expect to be able to book a training session in the same amount of time.
Why should we make them wait to get access to our premium services?
We're not advocating that every PT has a receptionist answering telephone calls and fielding customer questions, but there should be a level of self service accessibility that allows your future customers to get in touch directly.

Point made. So, how can Gymcatch help?
Gymcatch you lets you advertise your free appointment windows and allows prospective customers to book in sessions via the web, iOS or Android.
All appointments and reminders sync to their personal calendars and cancellation policies ensure no-shows won't hurt your wallet.
Our custom packages for classes and appointments also allow you to offer bespoke free trials and bundled sessions, automating the admin tends to be a drain on your time.
In our experience, it's amazing to see how a bit of innovation goes a long way in helping customers. It's free to register and take drop-in payments, and we're the best value management software on the market. Worth a try?

For more information on Gymcatch personal training booking software, and how it can help with your booking, admin and marketing. Get in contact to book a demo or start a free trial. Alternatively check out our fitness and wellness booking software for studios and instructors.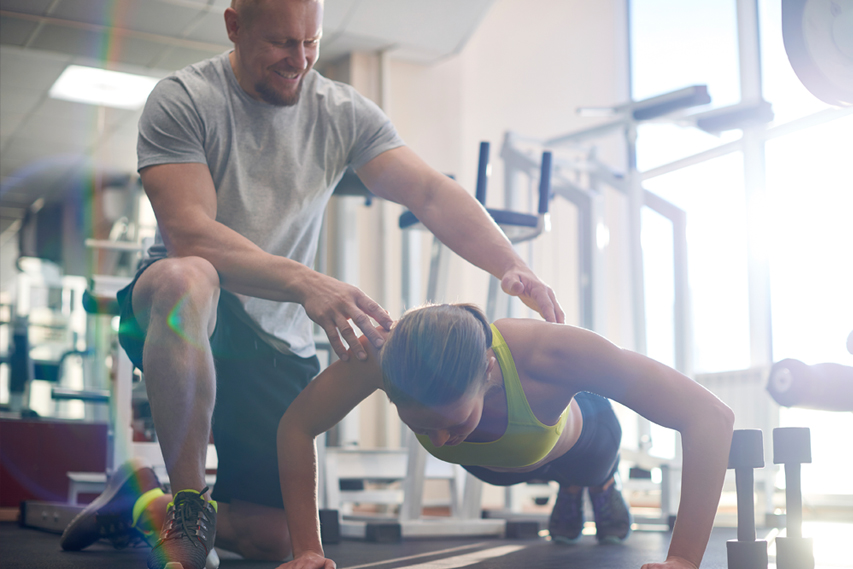 Ollie founded Gymcatch in 2015 with the aim of making participation in fitness easier for all.  As founder, Ollie served as CEO since Gymcatch's inception. He's currently focused on growing the platform through strategic partnerships, corporate development and growing the team. Prior to founding Gymcatch, Ollie spent 10 years at Barclays, latterly as a Director covering the TMT sector. He gained an MBA with Honours from the University of Chicago in 2013 and higher class honours in Philosophy and International Relations from the University of Bristol. Outside of the office, Ollie enjoys travelling, playing and watching cricket and spending time with his young family.  He supports a number of charities focused on increasing physical participation.