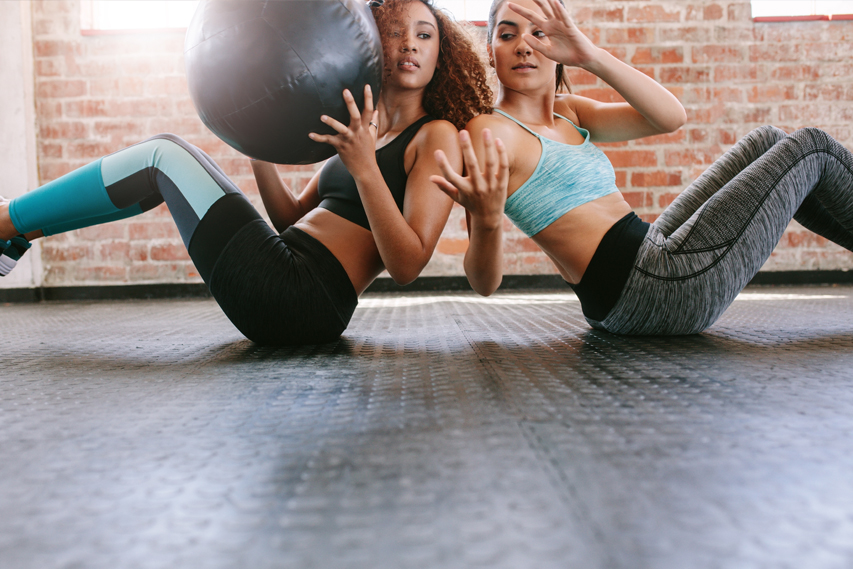 In this blog post we look at creating a marketing strategy and the place of digital within the mix.
Spend time building a strategy
The best investment you can make in marketing is in the time you spend planning it.
Start off by being clear on what you want to achieve.  Are you focusing on new customers?  Increasing sales to existing customers?  Retaining existing customers?  If you are looking for new customers, who are you targeting?
We'll deal with retention in a follow-up piece, so let's focus on new customers.
Key questions here include: Who are your target customers?  Where are they based?  What are they interested in? How old are they and where do they spend their recreational time?  What are their health and fitness goals?  Are they seasonal or all-year round?
The answer to these questions will likely be right in front of you: your existing client base.
Find out what brought those people to you in the first place and not through the door of your competitor across town.  There is no better insight into what will work best, it is immediately available and doesn't cost a penny.
This research will inform what content you create through the channels we discuss next. Depending on your services and target client, you may find that success stories, wider wellness education and other benefits work well.  Our own research, indicates that simple communication of location, timing of service combined with some level of peer advocacy score well with motivated buyers.

Don't ignore traditional marketing
When thinking about channels in which to deliver your content, don't forget traditional local marketing.  With your target customer profile and messaging established, remember that location is the primary driver of fitness purchaser's choice of provider.
Coffee houses, school networks, business parks and other local small businesses can therefore be great places to leave material or partner to promote your services.  If people do other things locally, it's likely that they'd do their fitness locally.  Focus on making it easy to discover you.  Let the locals know you're there.
Marketing materials like cards and posters still work.

3 digital channels
When it comes to digital, for a small fitness business there can be many digital enablers and keeping them all active can be time consuming.  We recommend that you focus on 3 to both ensure you don't spread yourself too thinly but also to ensure you are constantly testing and iterating.
We lean towards referral marketing tools, Google and Facebook as the areas to look at first.  Referral marketing is powerful, cost-effective and often overlooked, and with 80% of internet traffic driven by Google and Facebook they are simply too important to ignore.
Referral marketing
There are two sides to this. You and your customers.
Our own research and a big body of marketing work shows your existing customers are your very best source for new leads, so be sure to focus on them.
Clearly you can email or text requests and materials they could share.  This can be hard work and, at times, slightly awkward to ask for direct, so thinking about tools you can use (codes, introductory offers, referral schemes) and regularly refer back to in order to build awareness is a good idea.  Asking for shares/tagging friends in Facebook posts can work wonders and cost you nothing.
Other than our own tools (obviously!), we like InviteReferrals and Ambassador as digital options to assist with this.
Google 
Google ad spend can be expensive and really means you need a website.  If looking at this, the first thing to do is to make sure your website has what it needs to convert.  There is no point driving traffic to a site that doesn't convert clicks into contact.
Boost your Google results organically – better than having to pay for ads, is being found organically from search.  The key to this is that it is a medium to long-term commitment.  So many businesses start with good intentions but, after a couple of months of not seeing results, give up.
Patience is key here: there is no magic bullet.  This is a long-term commitment.  Creating valuable content through blogs, linking via social and ensuring clients use your website regularly can naturally help you to move up the search rankings. Given location is the number one driver of service purchasing, focus on ensuring you rank well for fitness in your area.
When your website was built (and on your admin console if you have a WordPress site) there should also have been initial SEO keywords used and, if you employ an agency, tweaked regularly.  It's worth checking that this has been done and finding out what they are and how they are being supplemented with your social media and blog posts. Free SEE plug ins, such as Yoast, can really help you with this too.
Facebook
Once you've created a Facebook Page, to do Facebook ads it used to be that you needed to get into Facebook Power Editor (requires Chrome browser).
You'll now see, however, that boosting posts or ads from your business page is possible.  Setting up campaigns, audiences and ad sets in Power Editor is very easy and intuitive.  The audience features is extremely powerful, with a ready ability to define a hyper-local audience with custom interests.
Ensure you're messaging on the ads is clear and that anyone clicking is really likely to want your service – you most likely don't want to be paying for clicks that aren't motivated buyers. You can test whether this is going to work for you with just a few £100 pounds of testing.
If you don't have access to a graphic designer to make the related images, online marketplaces like Fiverr and Upwork can be a good source of cost-effective resource but ensure you spend some time thinking about what you want the add to convey and research ads that work well, and test ideas with existing clients, so that you can provide a detailed brief. Sketch is a great, easy to use graphic design tool which you only need to pay for once if you don't want the on-going updates.
We'd recommend:
Starting small with a defined local geography and low daily budget
Testing 3 or 4 different ad variations
Then doubling down on what works

Make buying easy
It's one thing generating leads, but how are you converting them to paid customers?  If you have the scale, can afford it, and have the digital know-how, using tools such as Infusionsoft, Pipedrive or Salesforce to create detailed sales funnels is a great way to nurture and convert leads.
The reality is, most people don't, nor want the cost.  Making it easy for customers to learn more and buy is, however, something that is in your control.
If you have a website or can create landing pages, ensure that you're marketing, whether on or off line, is directing people to a place where there's a logic to the information and a clear call to action – whether that be to fill in a contact form or make a booking.
Don't forget about the final stage too – giving the customer the convenience they experience when booking a taxi, restaurant or hotel is important in converting a sale, particularly a new one.  This doesn't necessarily mean you need an expensive website – simplicity and ease of use trumps form and there are now cost effective tools available to take bookings online and on mobile.
Track your results
Whatever marketing activity you run, it's a good idea to keep a record of how many leads you generate, from where they came and how many convert to paying customers.  Building a timeline of activities and checking back on your website analytics (if set-up) or direct enquiries via email can give you great insight into what works and what doesn't.
In terms of more complex digital tracking, setting up events and goals in Google Analytics as well as custom links in emails that can be tracked to linked pages is a good idea.  If you have the know-how, Google Tag Manager is a great tool to use, enabling you to add Facebook and other pixels without having to constantly update your website.
Tag Manager can enable your Facebook ads to be reported in your Google Analytics page, which helps in keeping things in one place (!), but Facebook Power Editor will also give you good insight into how any Facebook campaigns are performing.
Marketing needs patience, attention to detail and data.  There is no magic bullet: your strategy and tactics will evolve over time as you learn what works and what doesn't.
The best marketing is often simple and focused but it's easy to jump into the tactics before thinking through the why.  Is it worth reviewing your strategy?
For more information on Gymcatch group fitness business software and how it can help your yoga, pilates, dance business. Get in contact to book a demo or start a free trial.
Ollie founded Gymcatch in 2015 with the aim of making participation in fitness easier for all.  As founder, Ollie served as CEO since Gymcatch's inception. He's currently focused on growing the platform through strategic partnerships, corporate development and growing the team. Prior to founding Gymcatch, Ollie spent 10 years at Barclays, latterly as a Director covering the TMT sector. He gained an MBA with Honours from the University of Chicago in 2013 and higher class honours in Philosophy and International Relations from the University of Bristol. Outside of the office, Ollie enjoys travelling, playing and watching cricket and spending time with his young family.  He supports a number of charities focused on increasing physical participation.