How to get your fitness brand to stand out from the crowd using social media
Social media has become the hub for fitness and wellness-related content. It is the place to be for all fitness professionals who use social channels to effectively broadcast their brand. However, with social media becoming ever so crowded, how are some fitness professionals able to grab people's attention and stand out from the crowd?
In this article, entrepreneur and fitness professional, Anna Martin, shares her top 5 strategies to stand out from the crowd and get your fitness brand noticed online.
We all know the feeling of staring at the phone thinking "what the hell am I going to write this time". The world of social media has become overwhelming in the last few years. Gone are the times of sharing a grainy screenshot of a logo and seeing the class bookings roll in. Social media has become a whole business of its own, and one that it can feel difficult to keep up with. It doesn't have to be quite the labour-intensive production that it first seems, however.

Here I share my top tips to make social media work for you and your fitness business. 
1. Bring your quirk and tell your story
It's easy to spot a copy and paste caption or status a mile off. It sounds nothing like that person's usual posts and will do nothing to improve their reach or status. The best and easiest thing to do is to first understand who you are as a fitness professional and why your clients come to you.
Ask your clients, find out what it is about you that is appealing. If you've been through a difficult journey, then share some of it. It doesn't have to be a warts and all diary entry to connect with people. In fact, sharing your story and becoming unique in that way will attract your ideal clients. 
2. Understand the algorithms
Social media companies didn't create their platforms to be nice. They created them to make money. We get to use them for free, in return of our data. They then use the data for businesses to run well-targeted adverts. The more adverts placed, the better it is for the social platform.
Spending time in the platform contributing and engaging is key too. If your content makes people spend longer time on social media, the algorithm will see us as a positive contributor. Facebook and Instagram measure engagement using things like DMs, comments, likes, saves, and shares. They even zoom in on pictures, or rewatching the same videos.
The more interesting your content is to your target market, the more people you will reach. It sounds so robotic, but that's what is in it for them. We don't need to create content specifically with this in mind, but it's good to know when it comes to evaluating why our 'Come to My Class' graphic didn't get great reach. 
3. Get personal about your fitness journey
My biggest reach on any post is always if I have shared something about myself. It goes deeper than a couple of photos of a night out and a three-word caption with a couple of emojis. If I write about my journey with scoliosis for example or my journey with teaching group fitness, those interactions are much higher. It's easy to forget that social media is a relationship-building platform. It's like chatting to someone on the gym floor, or someone coming up to you on the high street. If we think about it like that, then it's easier to decide what kind of content you want to put out there. 
4. Be consistent
It's about showing up. It might not be every day but if it's regularly rather than sporadically. Once you set your frequency your followers/friends will start to become excited about your posts. Gradually it'll feel less like an effort and more like a conversation which is the ultimate goal!
You'll be told things like 'post 6 times a week', 'post 3 times a day' but the truth is, it needs to be a schedule/routine that you can stick to and build from. Don't let yourself be pushed into something that is too hard for you to maintain. We are all different and so are our clients, that's why we will gradually work out how much is too much for them!
5. Use unique visuals
Use your logo and brand colours to make sure you are easily recognisable from your social media posts. It can be as simple as overlaying a transparent png of your logo onto a video, especially if it's not of you. Once you have your brand colours nailed down, use something simple like Canva to give your social media posts that personalised look. Once you have templates set up, the time is taken to get the content made will rapidly reduce, leaving you more time to do what you do best – flex in front of large roomfuls of people. 
There are times when we all feel like we are shouting at an empty room, but going back to basics will help you get in touch with who you are talking to and what they want to hear from you. Although the latest trend might work for some people, for other's it's not the way to go and it's far better to understand who is listening to you and how best to help them achieve their goals. 
Build your own community using Gymcatch! Alternatively check out Gymcatch gym booking software for more information.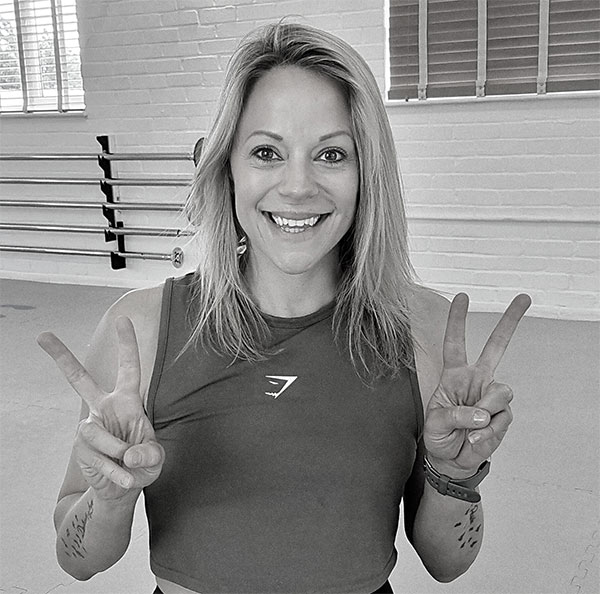 Owner of AMF World (instructor choreography library & education solution) and Anna Martin Fitness. With over 16 years experience in dance & fitness, Anna's focus is spreading the love of resistance training in the group exercise community – to both clients and instructors.