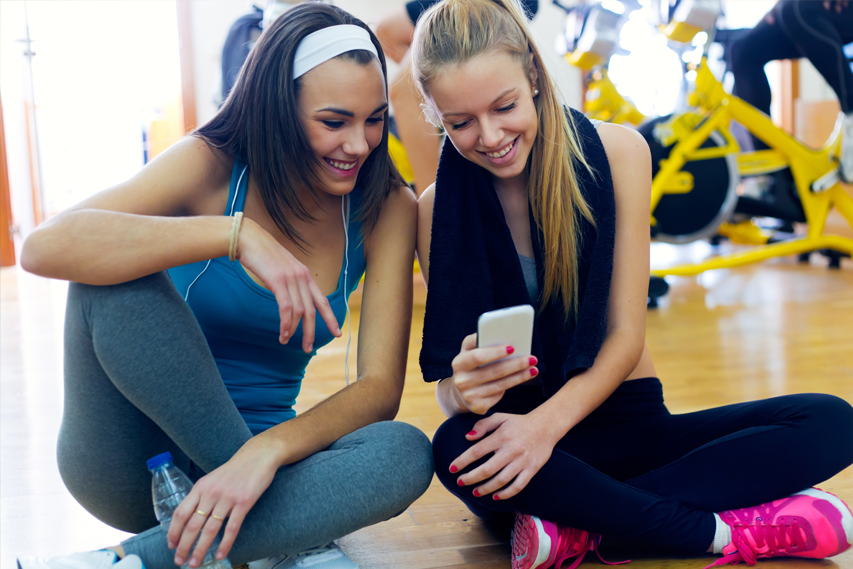 Carry out a quick analysis of health and fitness industry trends, and you'll be forgiven for thinking the industry had polarized:
– High volume, low price (HVLP) chain operators continue to grow, making up the largest private segments in US and UK markets.
– At the same time, specialist studios and boutiques with singular specialties such as cycling, small group training, boot camp, pilates, yoga and barre continue to see growth.
– 1 in 5 fitness consumers in the US now have two or more fitness-related memberships.
Changes in taste apart, economists would traditionally explain this away by arguing that in competitive, mature markets, pricing moves ever closer to marginal cost (the amount it actually costs to provide services) and price protection is achieved through differentiation, with niche players catering for smaller, 'connoisseur' segments.
This is definitely something we've observed, but to ascribe these changes solely to the price sensitivity of the health and fitness consumer is to miss other important underlying drivers.
What this analysis fails to take into account are the rapid proliferation of the hyper-local fitness sessions in parks, town halls and churches, for which there is no overarching data but where anyone can benefit from pilates, yoga, barre, HIIT and bootcamp offerings at a reasonable price. Similarly, those HVLP operators are now putting on ever-expanding class timetables. It looks like the price sensitive buyer is also a 'connoisseur'!
So what's going on? We think there's two things at play here:
1. Advancing preferences and the consumer's love of choice.
As people become more health conscious and increase both the time and percentage of disposable income they spend on fitness, it makes sense that they will want variety in their exercise methods, both in intensity and experience. This is a sample size of just one, but 10 years ago I went to the gym 3 times a week. I now go to Pilates, HIIT, spin and run twice a week – and this costs me £20 less a month to do so. My grandmother's generation never went near exercise at a senior age, while my mum goes to Pilates twice a week and plays tennis regularly. I know my story is common.
You don't have to look very far to see this trend. With increasingly low barriers to enter the sector as an instructor, it's easy for health and fitness consumers to find and book fitness that was previously unknown to them or out of their price range.
2. The millennials
It's this segment that's supercharging the drive for more choice and better fitness experiences. With the generational tendency to prefer experiences above material possessions, the variety of workout, social and community feeling of group exercise have become increasingly important factors in millenial buying decisions.
So, where's the opportunity?
Some fitness providers will be able to cater for these wider tastes with an ever-expanding array of classes and in-facility experiences. If you can deliver on this, fantastic. It can be difficult to manage when your business goes past a certain size and difficult to justify entailed cost on a smaller scale, but it is possible – and we see a number of operators doing it well.
When you can't do everything, focusing on where you can meet wider riser demand represents a real opportunity for growth. The willingness to spend on fitness is increasing, and if you can tap into the wider exponential growth then you have far more to benefit from than to lose by overstretching. This may well mean you don't monopolize your customer's fitness spend, but accepting that in lieu of greater wider earnings is a preferable alternative.
Meeting this need may require more of an open, tailored, marketing approach and a drop-in, flexible, pricing option if you don't already have one, but it also represents great opportunity – could you be the HIIT option for a regular pilates goer, or the spin option for the yoga fanatic? We see incredible retention across bookers and see this drive for choice as potential for industry earnings rather than threatening existing spend. As a group instructor or specialist operator, perhaps there are partnerships with other fitness providers you can look at to grow earnings together?
Sources: IHRSA Global Report 2016, Leisure Database: 2016 State of the Industry Report, Changes in the fitness world, Business Insider, June 2016
For more information on Gymcatch group fitness management software, and how it can help with your booking, admin and marketing. Get in contact to book a demo or start a free trial.
Ollie founded Gymcatch in 2015 with the aim of making participation in fitness easier for all.  As founder, Ollie served as CEO since Gymcatch's inception. He's currently focused on growing the platform through strategic partnerships, corporate development and growing the team. Prior to founding Gymcatch, Ollie spent 10 years at Barclays, latterly as a Director covering the TMT sector. He gained an MBA with Honours from the University of Chicago in 2013 and higher class honours in Philosophy and International Relations from the University of Bristol. Outside of the office, Ollie enjoys travelling, playing and watching cricket and spending time with his young family.  He supports a number of charities focused on increasing physical participation.