Zumba class management software
We're on a mission to bring Zumba instructors to the front of stage where you belong!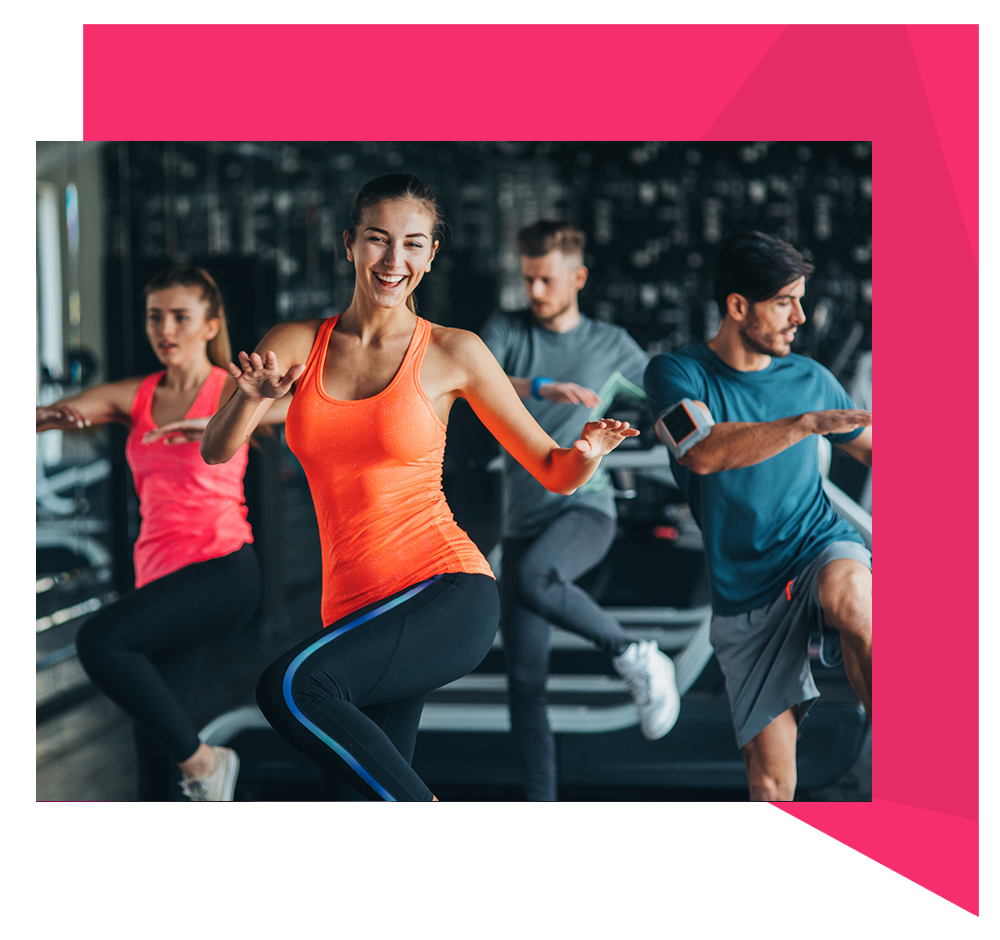 Together, we celebrate more than a dance class!
Join thousands of instructors already loving Gymcatch

Taking hundreds of thousands of bookings every month

Across the US, UK, Australia and Ireland
Learn more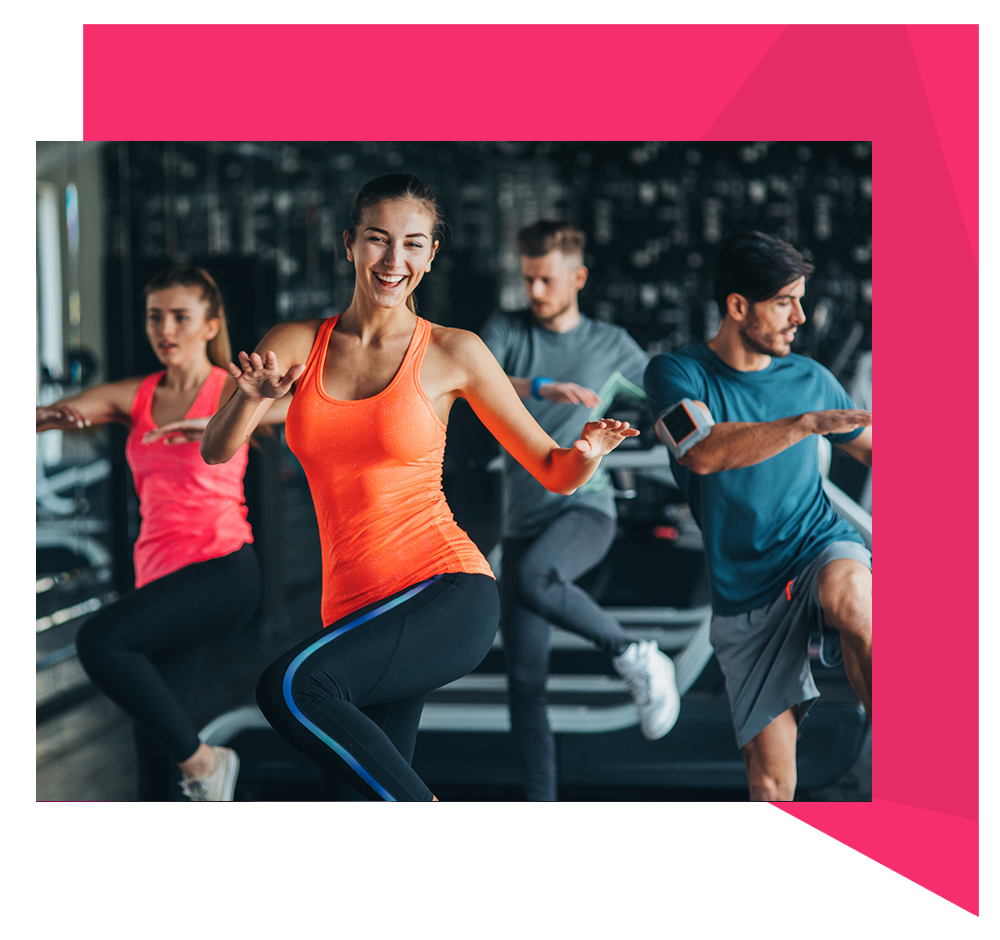 The complete dance studio scheduling software package
Our booking platform provides Zumba instructors with a complete digital solution that allows clients to browse, book and pay using iOS, Android, web apps, mobile apps or from their own website with our embedded web integration.
Zumba instructors can upload, manage and update their schedule anywhere, anytime.
All from $/£/€ 10 a month!
Start your free month
A few words from our happy Zumba instructor community…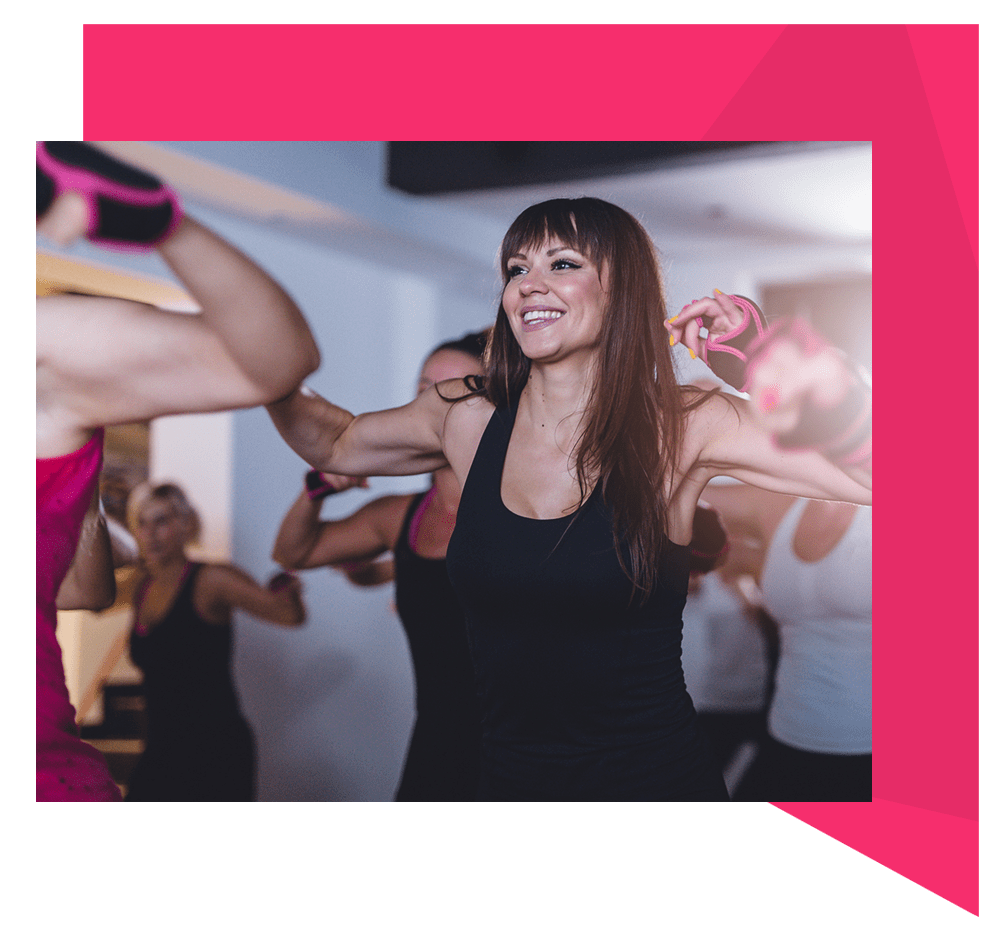 Unbeatable class studio management software for Zumba instructors
Whether an individual instructor, community teacher or studio owner, Gymcatch offers a simple solution to scheduling Zumba classes. Gymcatch allows you to upscale your business without increasing overhead: as your team and client base grow, our charges won't. 
We provide a number of different ways for you to sell your classes, ranging from bundle packages to courses, passes and memberships catering to both virtual and in-person services.
With our easy-to-management tool, we can assist you in managing all the technical details — from your client's waivers, PARQs to required personal information, we've got you covered.
More on studios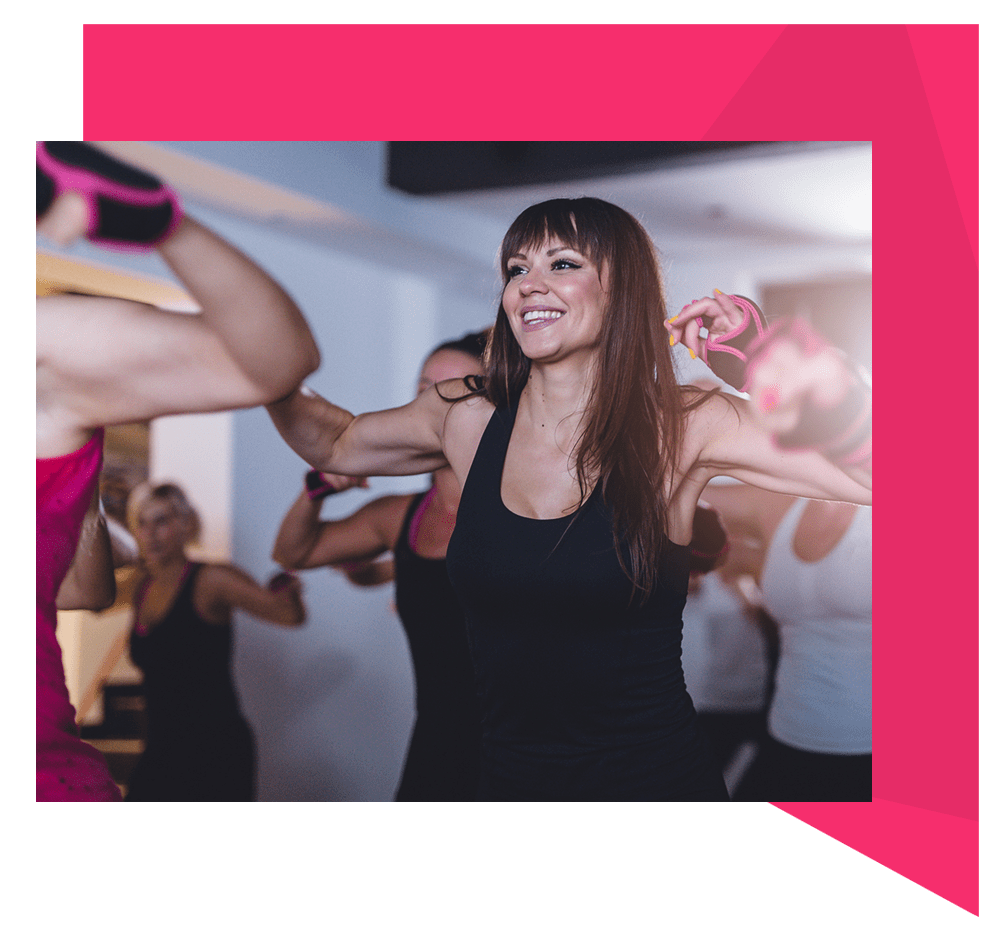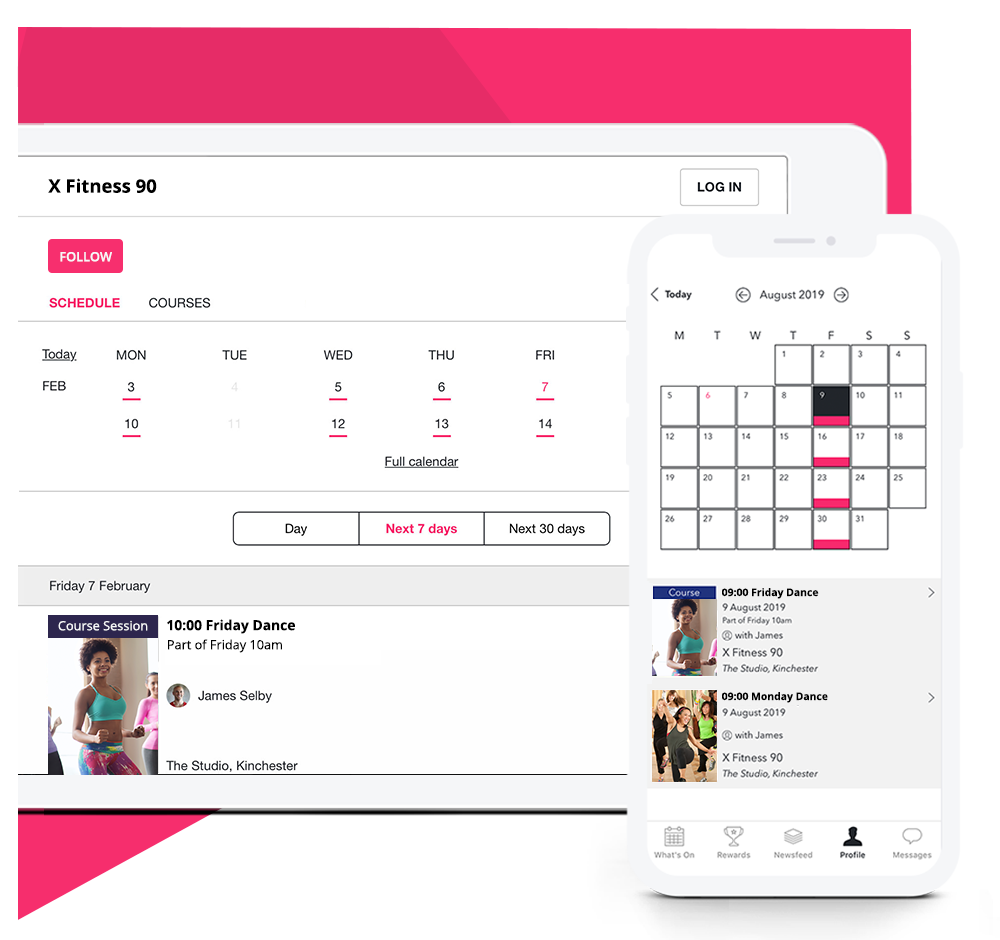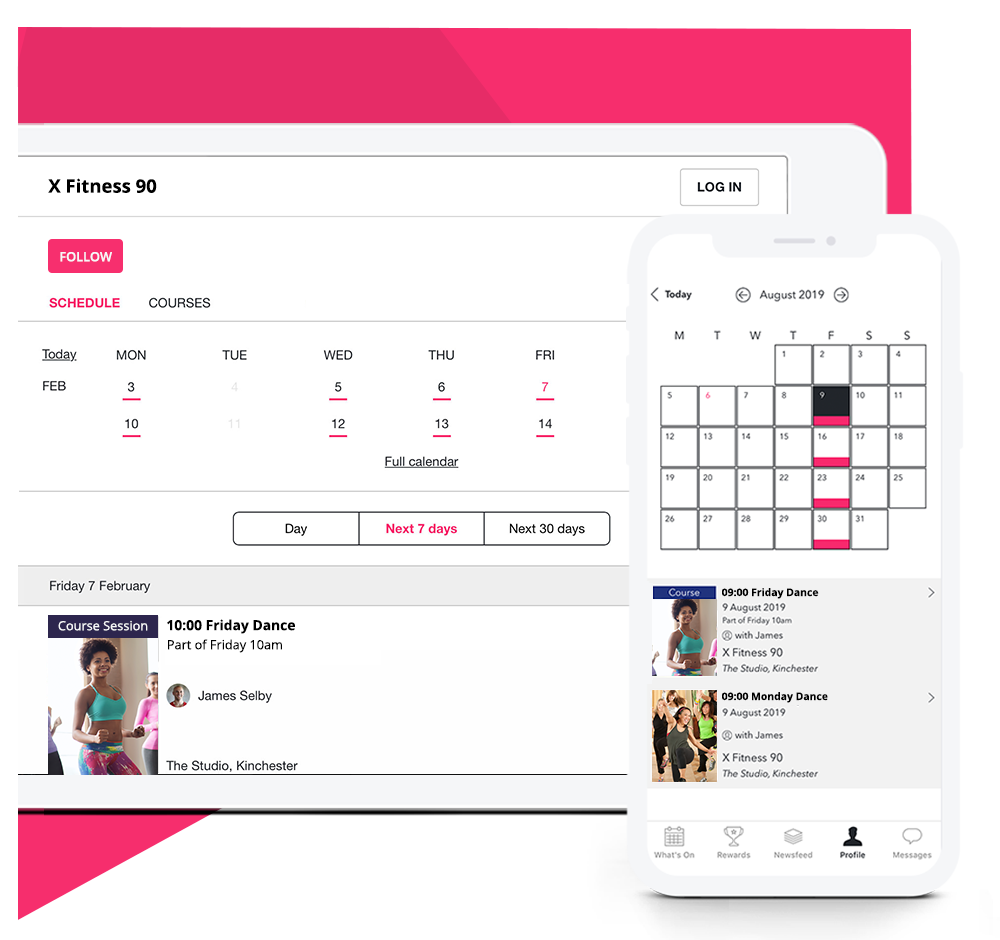 A complete Zumba class management system
We provide you and your client with a complete digital solution for browsing, booking and payments. Our booking platform is compatible with all devices (iOS, Android, web etc.) and can either be accessed via a mobile or web app or embedded onto your own website. 
With Gymcatch, you can easily create, edit, and share your Zumba class schedules from any device at any time.
More on scheduling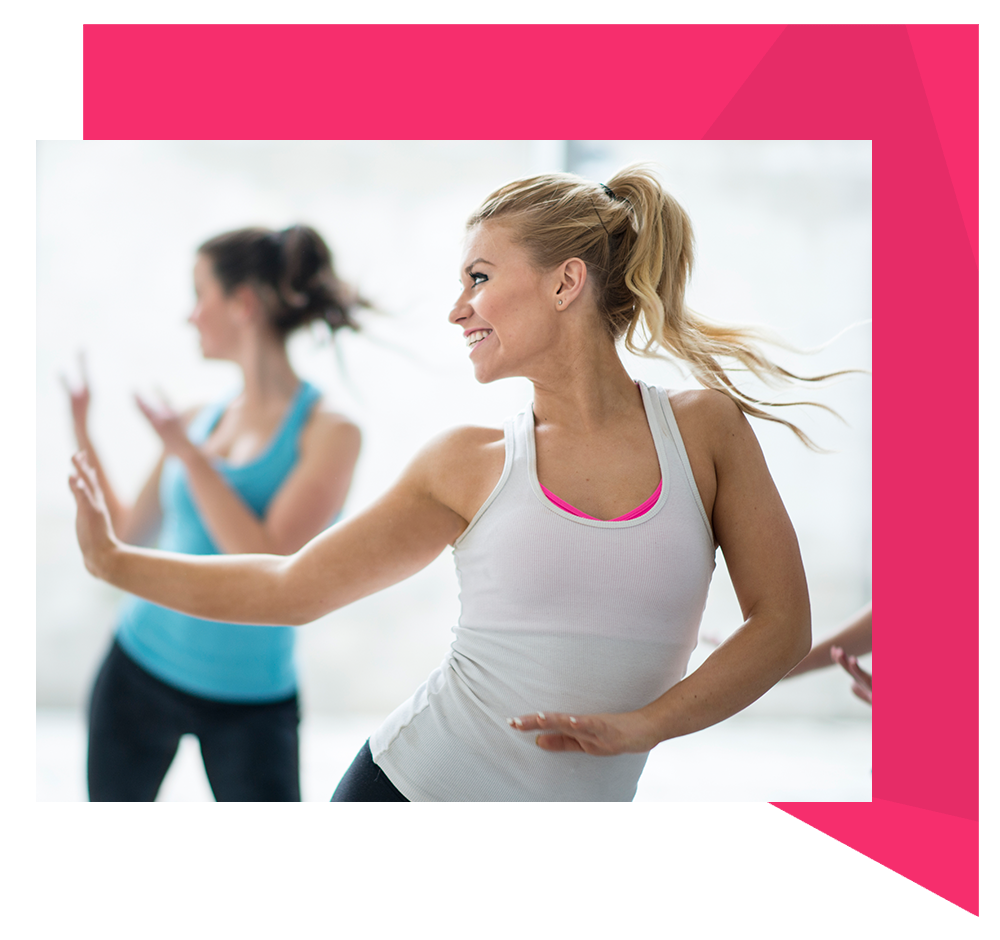 A management system for every dance class from Zumba to ballet
Fitness classes should be fun for both you and your client. At Gymcatch, we work hard to take the stress out of running a successful dance business. Regardless of what stage your company is at, or however large your business is, our dance class management software is all you need to smoothly manage your Zumba classes.
Our package covers everything you need including payments, bookings, memberships and customer communications.
More on memberships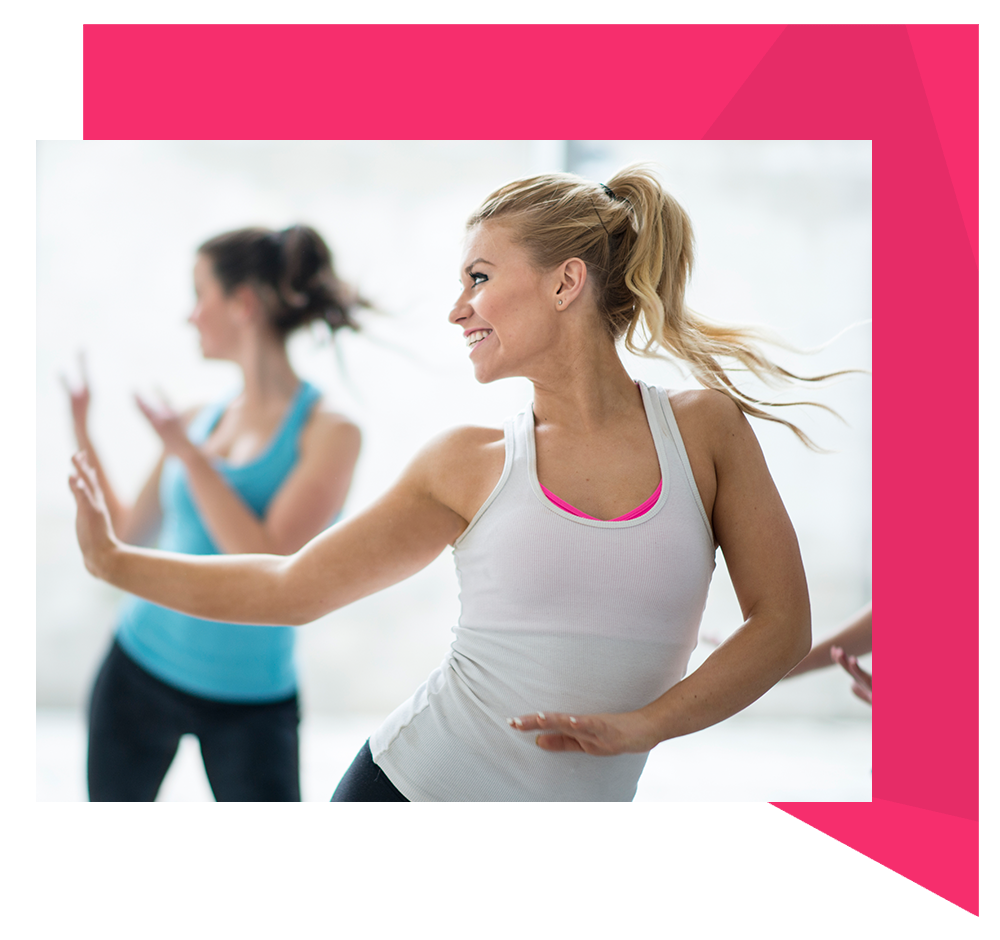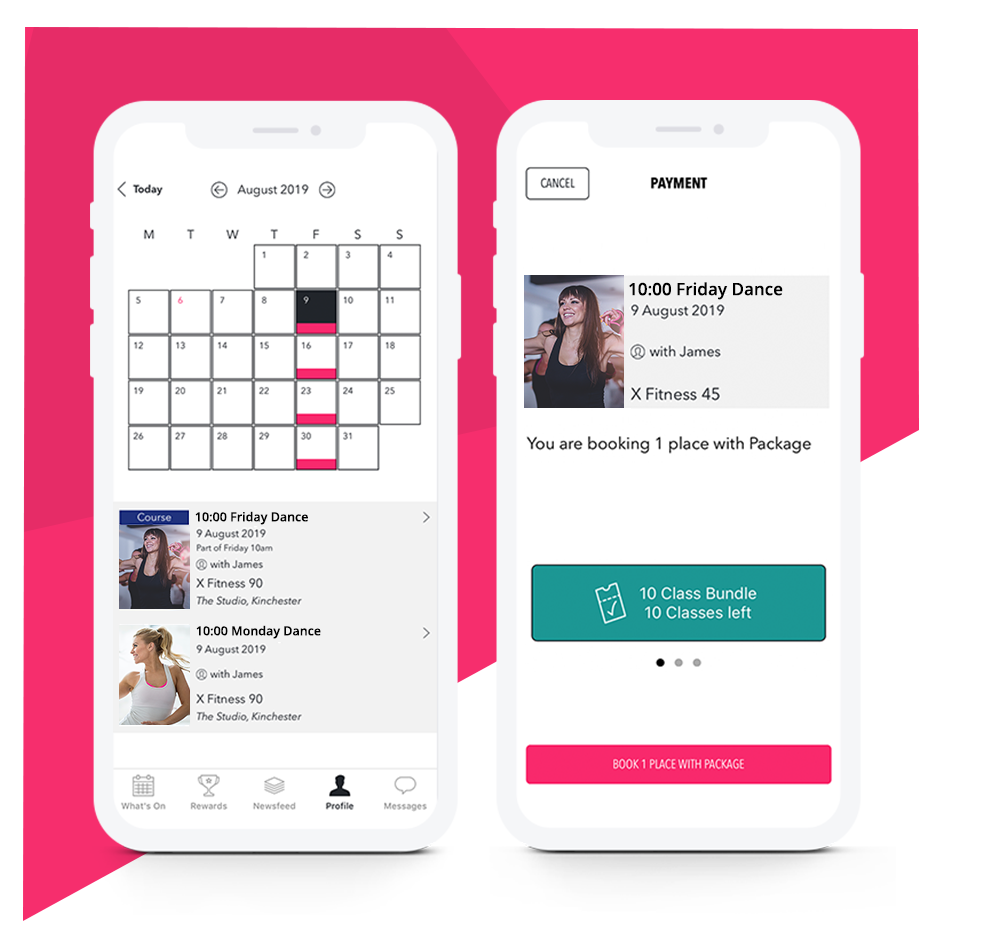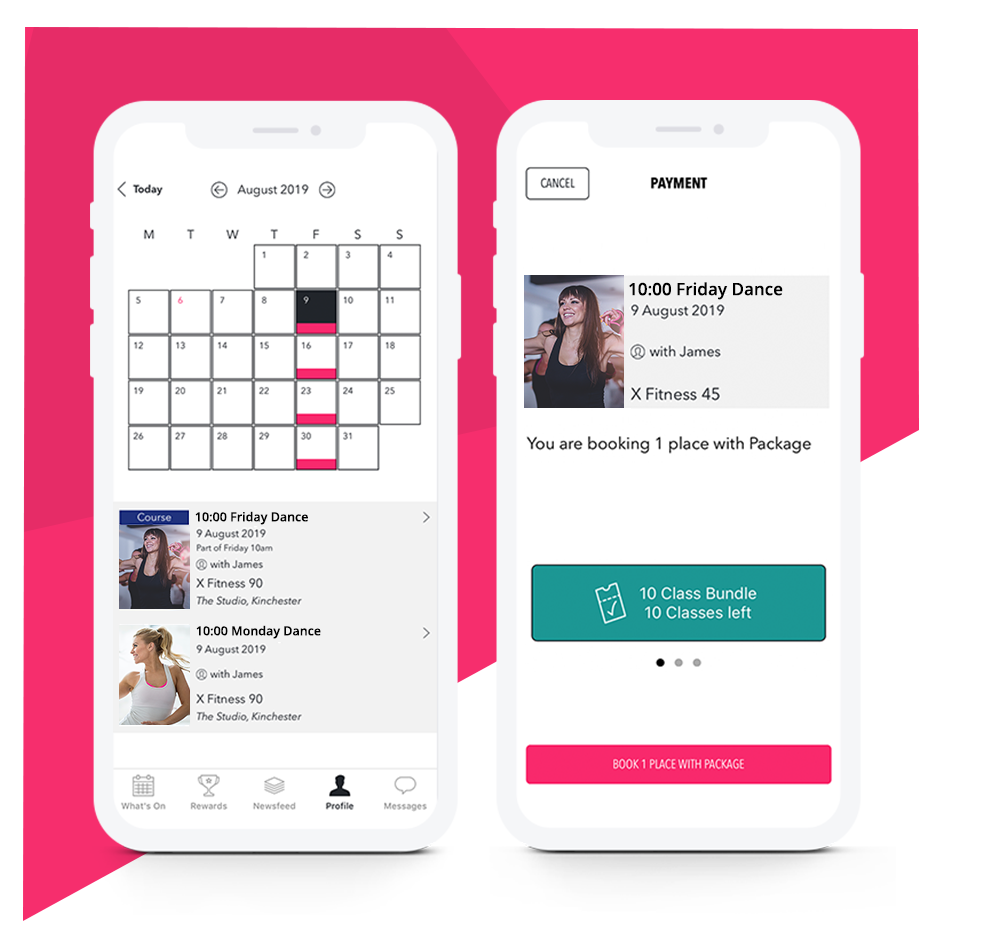 Virtual classes made easy whether live stream or on demand
Providing virtual services opens up your fitness business to more clients and more opportunities. Gymcatch's easy-to-use technology makes it simple for small business owners to provide clients with high-quality video content. Share and manage links for live stream or on-demand content and integrate with Zoom to auto-generate, share and update your Zumba classes in a few clicks.
Quickly and easily share links to your videos or live lessons on Zoom, YouTube, FaceBook, Vimeo or your preferred video-sharing site and maximise your social media presence.
More on virtual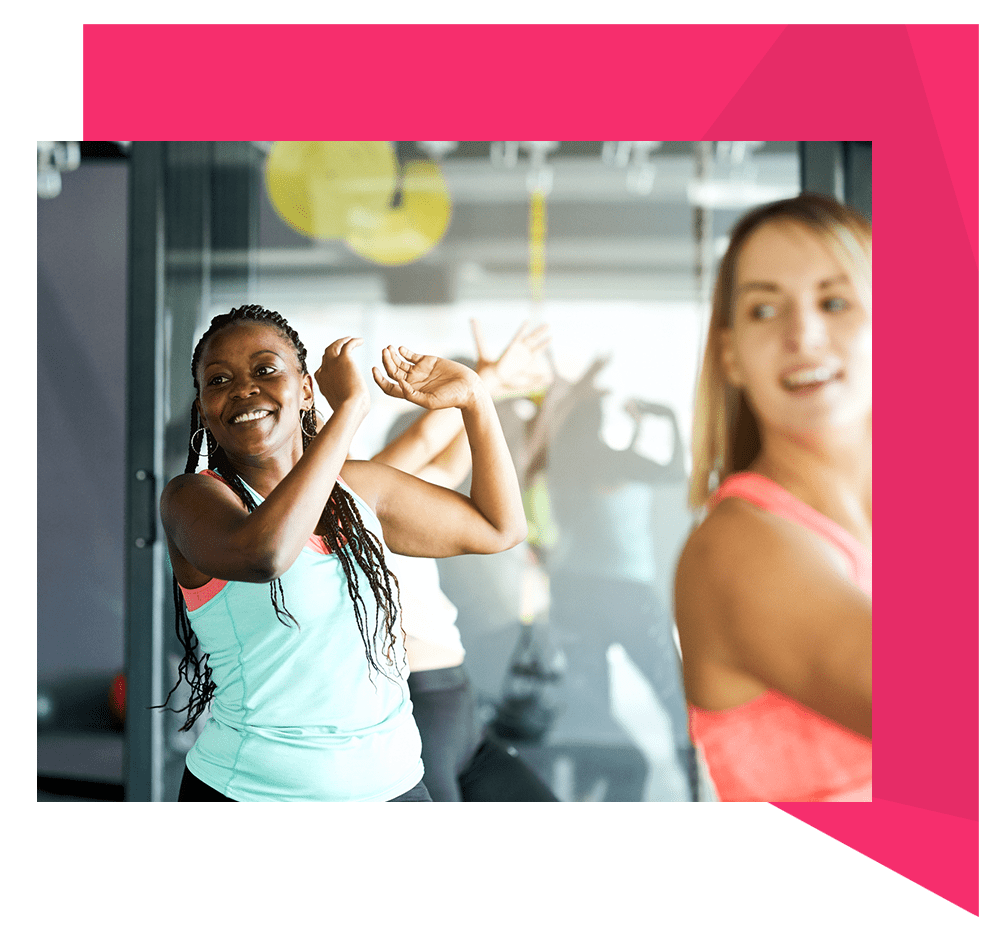 Try out our ultimate free Zumba class management software for free
We believe that great fitness management software shouldn't break the bank. When the free trial period ends, our customers are billed on a rolling, monthly basis. We don't increase costs with usage and stick to a simple price plan where customers are billed for the base plan and then only the features that you choose to suit your needs.
Even better, you can extend your free trial period when you take advantage of our peer-to-peer referral scheme.
More on pricing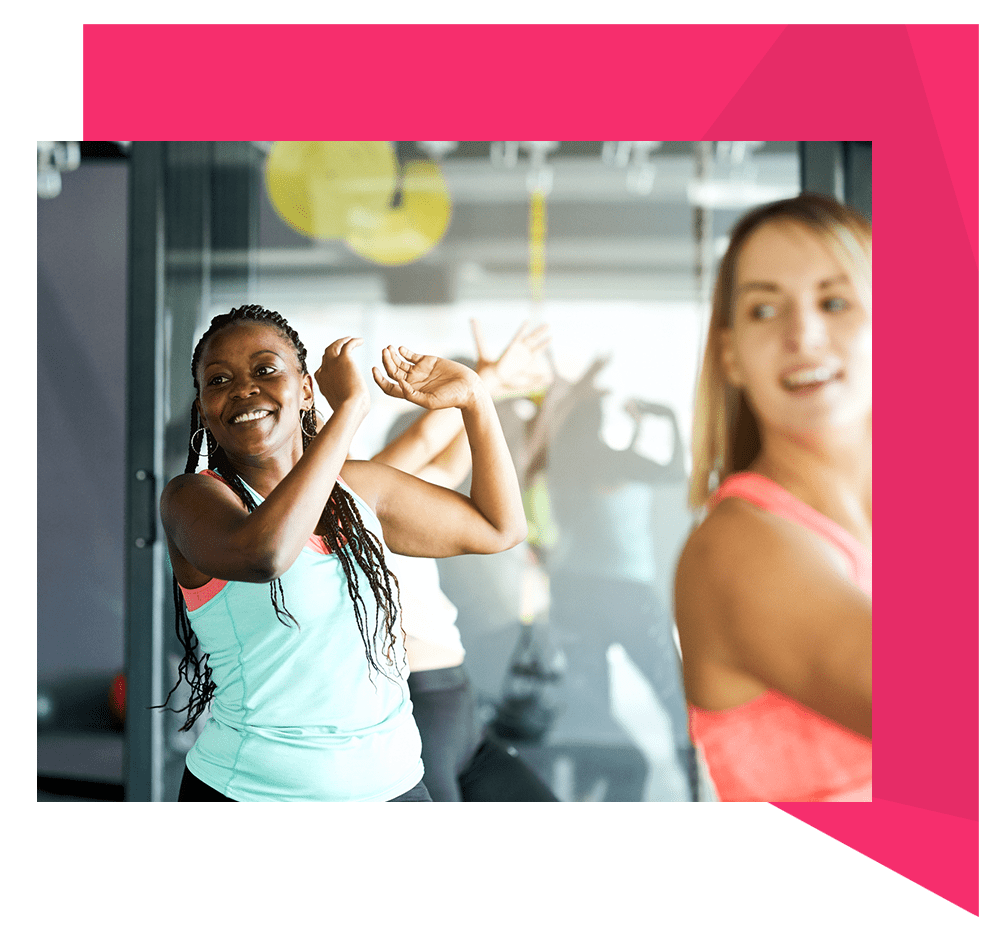 Our dance class booking software is a one-stop solution to Zumba class management
Complete digital offering
Provide your dance business with a complete online presence using Gymcatch. Whether on the web, iOS or Android, showcase everything you have to offer to clients and potential clients..
Payments and billing
Whether your clients prefer to pay through online bookings or at the door, we offer customers a fuss-free solution to managing payments and bills. Gymcatch takes no commission fee and our chosen online-payment processing method Stripe has some of the lowest fees on the market.
Drop-ins and multi-buy
Set different drop-in ticket prices and enable customers to multi-buy for friends and family. Includes all the features you need to maximise revenue and offer promotions with wait lists, cancellation policy with auto-refund and discount codes all included.
Packages and courses
Take card payment for pay as you go clients, create passes, bundles, memberships and free trial options that can be purchased and tracked, all with customisable terms and conditions. And for courses our features allow your clients to sign up for a course in one simple transaction block booking with the option to open up sessions for drop-ins and swaps.
Website and Facebook
Link from anywhere to your Gymcatch booking page or embed the booking process directly into your existing website.
Analytics and exports
Run custom booking and purchase, attendance, instructor and pricing reports across your business. Easily export reports, customer information and register information to .csv files.
Gymcatch is powered by referrals
1000s of business owners, sharing a passion for fitness, reducing admin and increasing revenue.
"Using Gymcatch has meant that I have flexibility with my clients as well as keeping my business looking professional. I can focus on what I do best, creating their workouts and supporting them with nutrition, happy days!

Since switching to Gymcatch I've saved £900 a year with no drop off in service to my clients and gained extra functions that make my life a lot easier.

Anna Martin

Anna Martin Fitness / Always Moving Forward
"Gymcatch allows me to focus on my classes and clients by taking care of the admin side of my fitness business - creating and managing bookings, distributing links, refunding automatically, as well as helping me monitor attendance and running promotions and discounts to reward loyalty and attract new customers.

My customers regularly tell me that by booking in advance, they are more consistent with their class attendance and less likely to skip a workout!

Gymcatch is simple to set up, the staff are super responsive and also the FREE trial meant I had time to test the system without a long term commitment. I would be lost without Gymcatch!

Matt Print

Fitness with Matt
"When I started, it was all quite old school. I used a basic website where people booked in but took the money on the door. Now everyone books in and pays in advance either with a class pass, the whole course (block) or PAYG.

Gymcatch is so versatile and anyone who cancels with notice receives a class credit. Clients are motivated to come regularly and my finances are easier to manage. It's one click to book their favourite class. I love Gymcatch, I can't recommend it enough!

Lynne Otto

DSM Dance with Lynne
"3 words, ONE STOP SHOP! From an instructor and studio owner's perspective I'm at ease knowing my bookings are secured with no double bookings or fluffing around. No more late nights texting, emailing and locking in clients or dealing with last minute cancellations. The app is fantastic and easy to use, my clients have found it really suits their busy lifestyle with just a few clicks and they're booked.

Class passes and discount codes for special offers have been particularly helpful and the fact that the software can be integrated into your website is awesome! Support, where needed is excellent! Fast, efficient and always adding a few options to help support your question.

Nic Gascoigne

Studio 11 Bull Creek
"Gymcatch for me has been a complete game changer. It's improved productivity, reducing my paperwork by 90%. It's very convenient for my clients as they can manage their classes themselves.

It is more affordable than most of the booking systems out there. I am really happy I made the switch 3 years ago, I highly recommend it.

El Fegan

Polercise
"Gymcatch is brilliant in every way. It's simple to use, both as a business and a client of my business. Right from the beginning the support from the team has been second to none.

Amy Bobbins

Tribe All Fitness
"I love how I can run my classes on the go and keep on top of everything from my phone. My clients love the app too as they are able to book classes at any time.

Sonique Smith

Sonique Fitness
"I love how I can run my classes on the go, and keep on top of everything from my phone. My clients already love the app too as they are able to book onto classes at any time.

Jenna Kane

Danzfusion Studios
Brilliant entry level Gymcatch is brilliant at what it does and is not expensive. Great value for money. I would recommend it to anyone. Easy to sign up and use and easy to cancel if you need to. Great for start-ups. Check it has all the functionality you need. ☺Gymcatch is an easy system to implement and use. Great for small gyms, studios and PTs. Customers soon got used to using the system and app. Gymcatch is excellent value for money with a great support team. Instant answers and advice via the online chat system. ☹In terms of managing our class bookings and payment Gymcatch is absolutely brilliant. Only moved away because we wanted more functionality, especially marketing and campaigns management within the same tool.
Excellent product Customer service is excellent - fast response ☺Value and functional use. it gives a premium feel to members that they have own app ☹The fact I cannot add any other products I sell through my studio which you could with Mindbody. Should be easy to add!
Best software for bookings and customer service Gymcatch is amazing I used other platforms in the past and they weren't as easy to navigate and amend. Gymcatch is straight forward, user friendly and a great price. The customer support is amazing the team are wonderful and the chat feature is a great way to get support there is also a whole database of videos that walk you through everything. ☺Easy to use and navigate with an abundance of features and clear simple pricing ☹There is nothing I don't like about the software
Perfect for us Faultless, the support team are second to none, a huge plus for any company. ☺As a business it was very easy for us to see who was expected at the premises and it was extremely easy and quick to set up our sessions for months in advance. ☹There was nothing about the software that didn't work for us, it provided exactly what we needed it to do (and more if we had wanted!).
Fitness Manager Brilliant support and easy to use app ☺The booking feature and how the support is always to hand. ☹Pricing feature after adding all the bolts it gets a bit much.
Happy Customer I'm very happy with the app. ☺Easy to use and reasonably priced. Ability to collect client data. ☹I'd love to see more measuring capabilities - e.g. how many clients are purchasing particular packs. This will assist with sales and marketing. An easier way to intergrate the booking system into my website so customers can book directly from my website.
Fantastic option for small fitness business The product was fantastic for my small fitness business as it also provided a professional interface to interact with my clients. Most importantly, the customer service was exceptional with super fast response times that always helped me solve any issues. ☺Creating an easily accessible booking system which significantly reduced by admin time as it seamlessly integrated with payment systems. ☹I had difficulties imbedding the software with my website but in the end I just directed clients to the app and that worked just as well as if I had integrated elsewhere.
Absolutely love this software! Love it! ☺It's simple, easy to use and great support which is easily accessible! This was crucial to me at the beginning of using it! ☹Nothing at all, everything I need is there and support is at the touch of a button!
Gymcatch made things so easy! I chose Gymcatch after using a less flexible playtform that did not integrate with my website and looked very dated. The pre-sales support was great and continued after purchasing. Gymcatch was great for me and users allowing me to concentrate on other areas of the business. ☺The modern, clean look for members and the amazing support from the team. ☹Nothing - everything about Gymcatch is great.
Wonderful App and great technical support Absolutely love this app and Will recommend it to everyone! ☺I like the ease at which clients can make appointments and be notified if they are on a wait list for an opening ☹Not all the features that are accruing the computer are accessible on the app.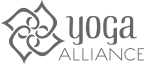 Professional booking and customer management software at unbeatable value
Get started
1 month free. No credit card required. Cancel anytime.