Grow and manage your membership
Gym and fitness studio management software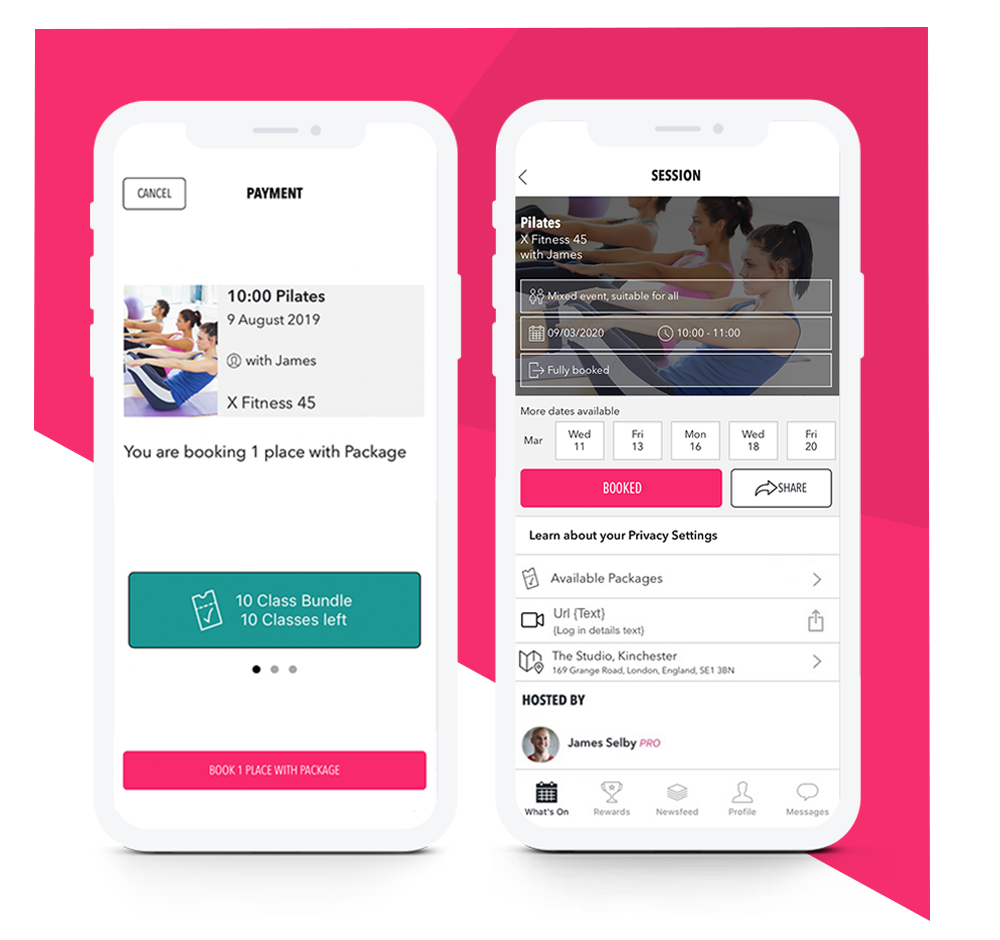 Fitness club management system
Manage your customers attendance and save time on tasks by automating membership renewals and payments, class scheduling and bookings, and set up notifications.
Create passes, bundles, hybrid packages, offer discount codes and schedule 1-2-1 appointments. We provide different payment structures and tools to suit every gym, club, or studio.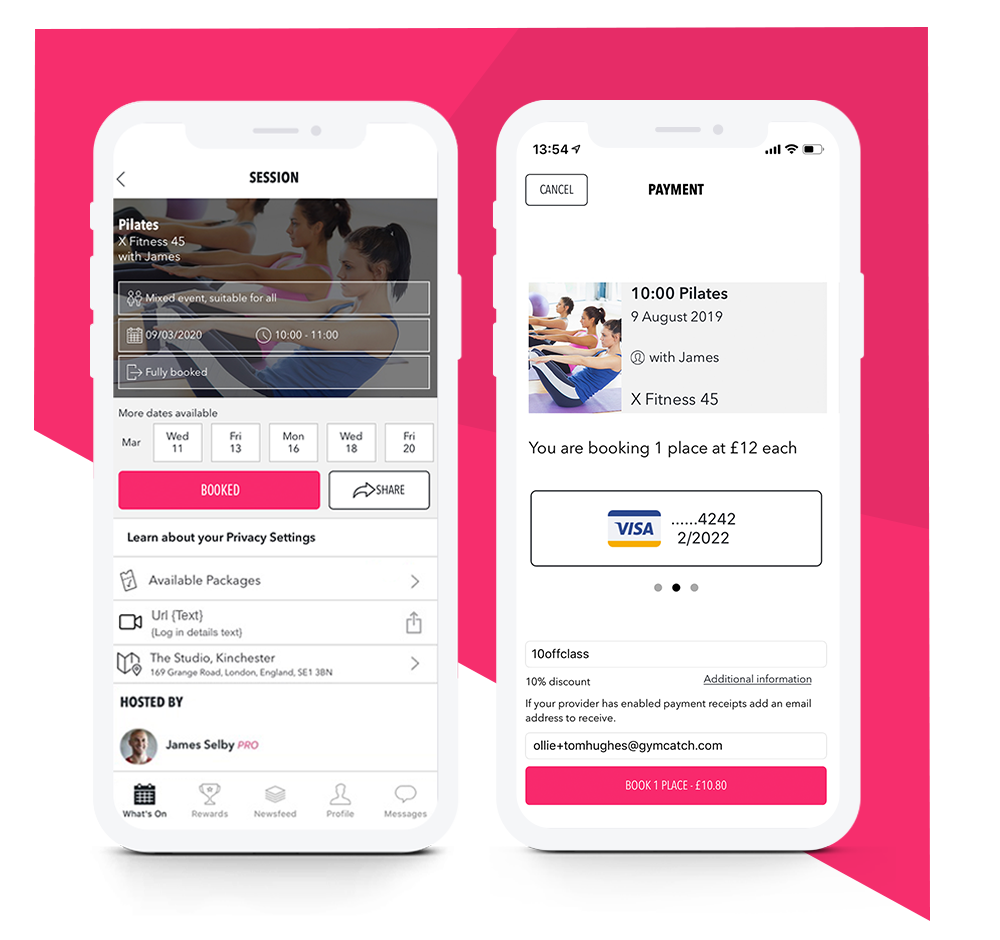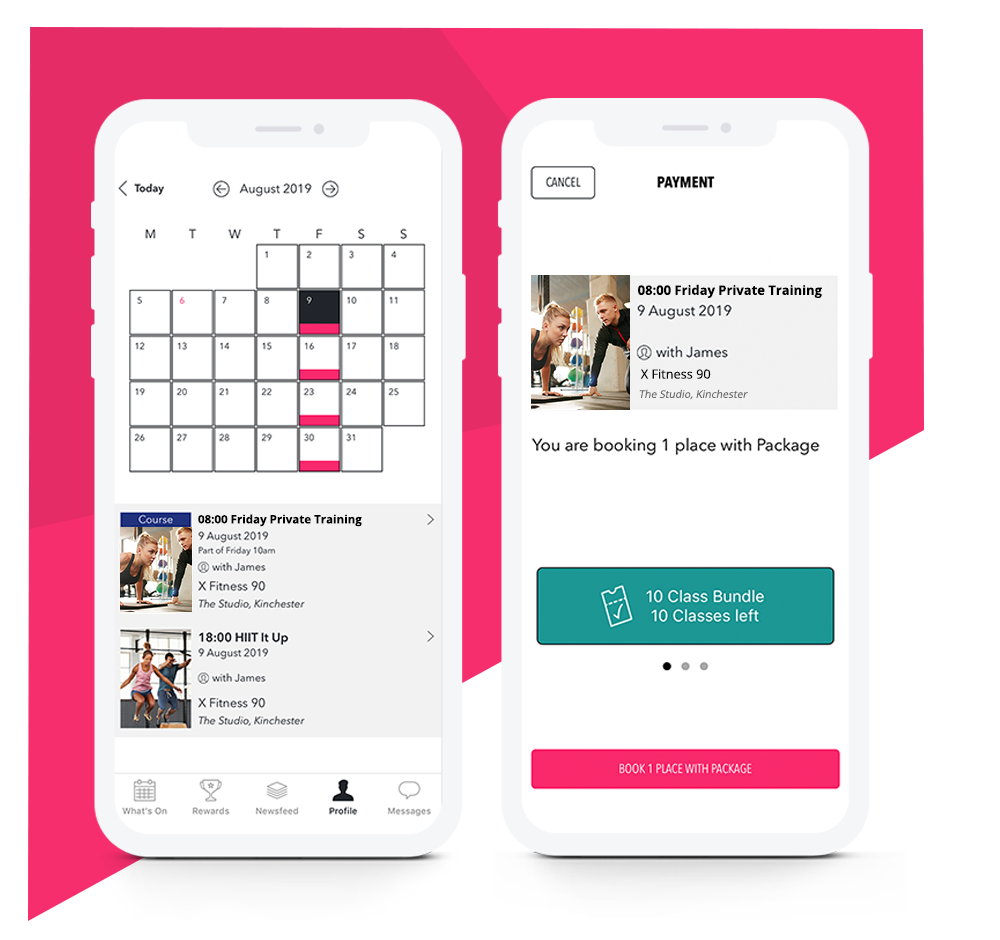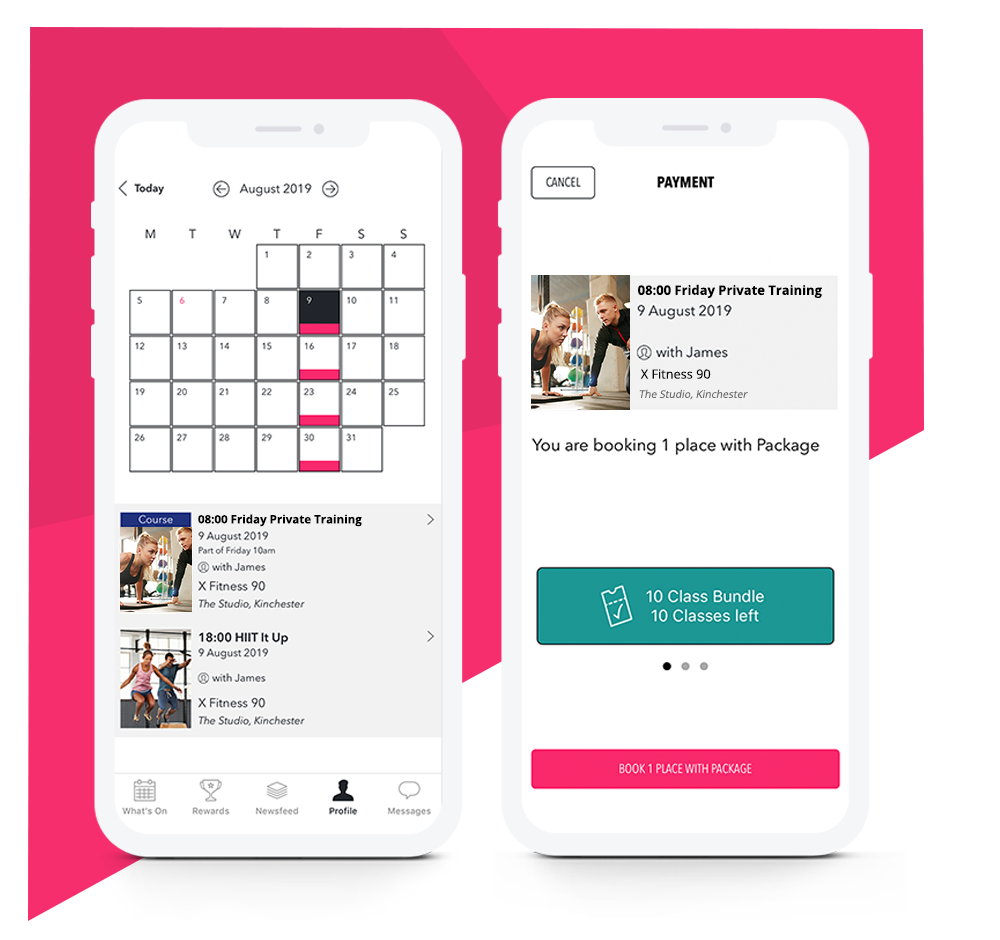 Seamless member experience
Whether on iOS, Android, web or embedded into your website, Gymcatch is the complete online fitness studio software package and gives your customer a seamless booking and payment experience.
Wait lists and reminders help maximise attendance and flexible booking and payment options provide easy-to-use and intuitive booking apps.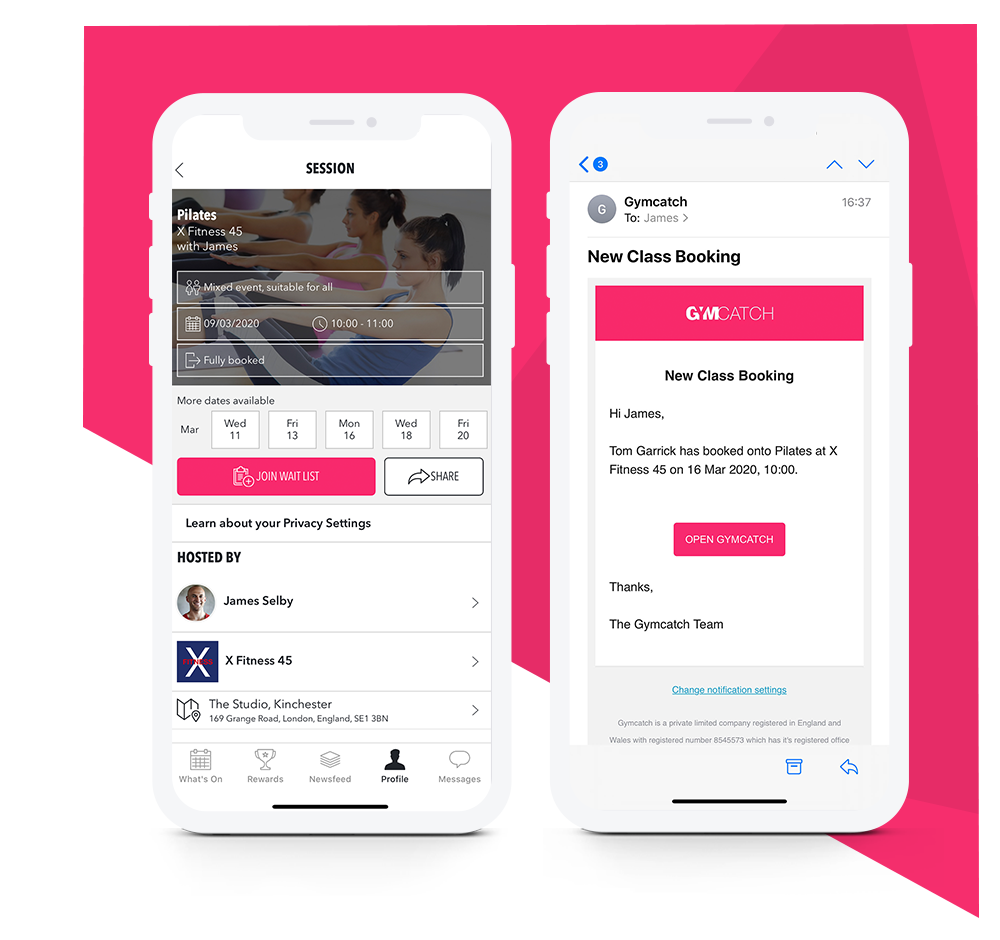 Track revenue, memberships, packages client attendance, retention, engagement and more with Gymcatch. Gain a deep dive into your business performance and access customer insights and analytics at your fingertips to retain existing clients or attract new ones.
Gymcatch allows you to run custom booking and purchase reports for your business so you can be proactive and act when needed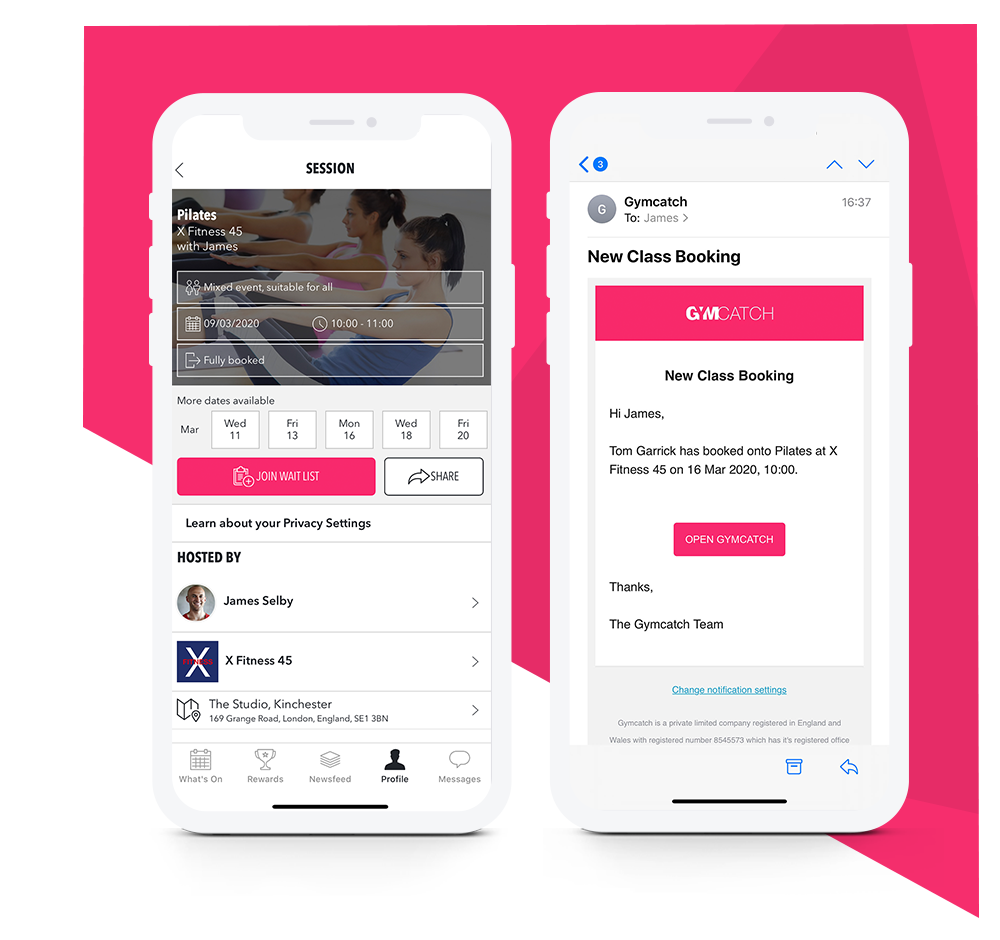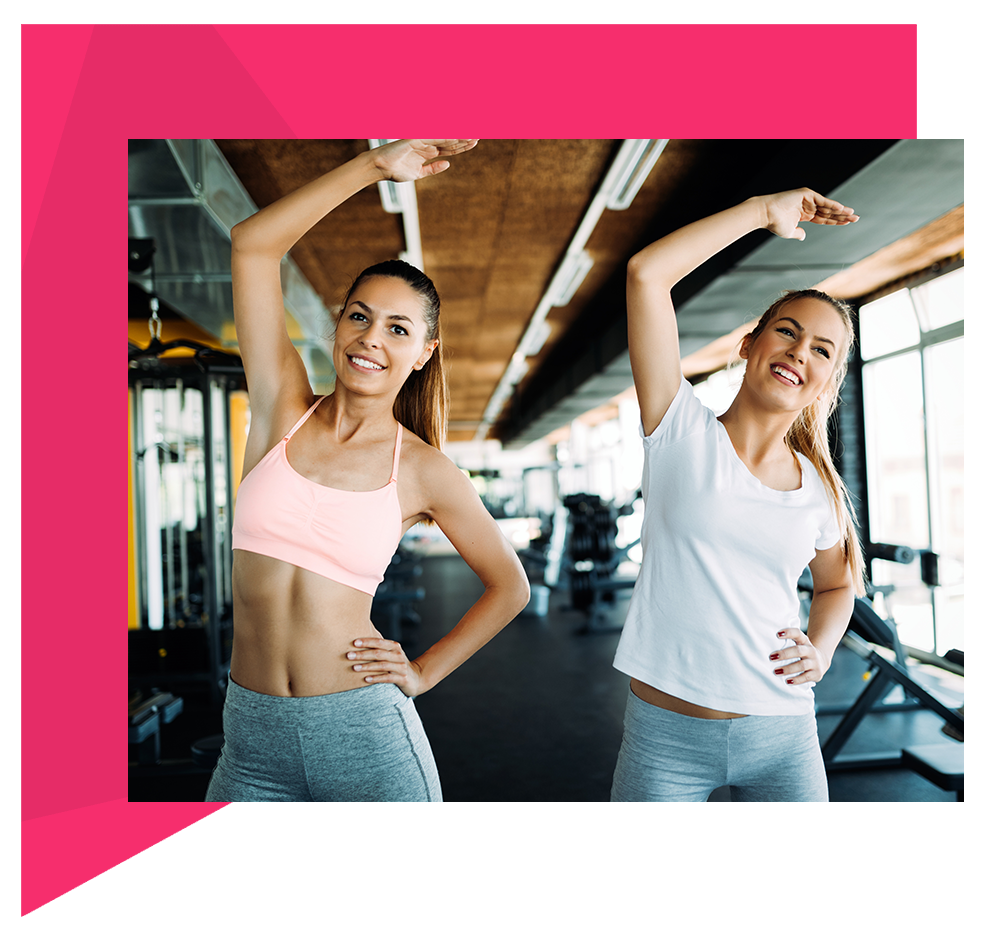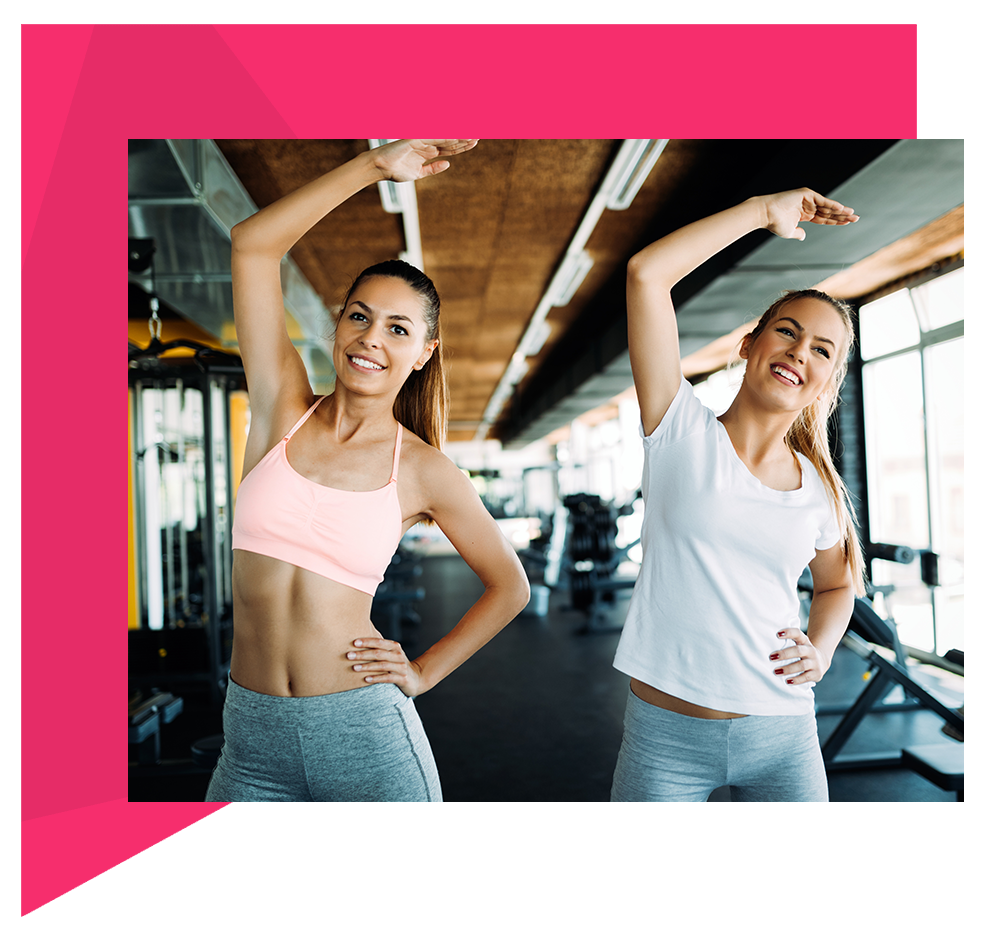 Gymcatch is a fixed priced, great value, month-to-month solution giving you pricing certainty and the knowledge that the system will grow with your needs.
With unlimited team members at no extra cost, it's easy to add your staff or cover instructors to classes and appointments. Our features have been designed to help you scale your business and sell more at no extra cost.
Use our studio and gym booking software to advertise available 1-2-1 appointments or schedule team members with your customers directly.
With booking open/close periods, cancellation policies, auto-credit backs, required contact information and waivers, Gymcatch has all the features and flexibility you'd want from studio and gym appointment booking software.
"I love Gymcatch. Even more importantly, so do my clients, booking is so simple, and it gives me all the functionality I need."

Andy Plant

All About Me Fitness
"Enables us to easily sell our sessions online and to provide clients with an app to book through. Very easy to set up and the value for money is excellent compared to other providers. Excellent value for money!"

Lawrence Arsalides

LA Personal Training
"This if the first time I've tried a booking app and for me it ticks all the boxes. The app is great in itself, does pretty much everything other apps do but for a fraction of the cost. Really rate them."

Helen Griffiths

HelenGPT